As the year slides to a close and a new year begins, the tenth sign of the zodiac is upon us. Capricorn! Those born between December 22nd and January 19th are branded with the sign of the Sea Goat. It sounds pretty monstrous on the surface, but what does it really mean for their personalities?
Related: Here's the Next Haunting Horror Book You Should Read Based on Your Zodiac Sign
Capricorns are all-knowing, unstoppable do-ers who always expect the worst. But if you're looking for some great horror reads for this Earth sign, here are eight of the very best.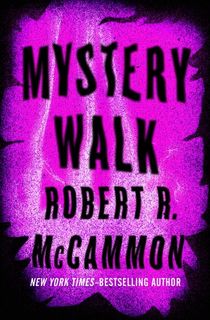 Mystery Walk
Capricorns are regarded by some as the know-it-alls of the zodiac. But what happens when they know too much?
Billy Creekmore was born and raised in rural Alabama, but he was never an ordinary boy. His mother is a Choctaw Indian well-versed in the mysticism of her tribe. She not only understands the barrier between life and death—she can cross it. And Billy, like his mother, is destined to be a psychic. Wielding the same barrier-crossing power, he now helps the dead find peace.
Related: 12 Creepy Robert McCammon Books That Will Keep You Awake At Night
Meanwhile, Wayne Falconer is born to one of the South's most zealous evangelists. He travels across America using his unique powers in service of his father's healing ministry. He keeps the living strong, and is well on his way to becoming one of the most renowned miracle workers in the country.
Billy and Wayne have been having the same dream. They also happen to share a common enemy. On two separate paths that will converge at a crossroads of their dream's evils, one will fall to darkness while the other embraces the light.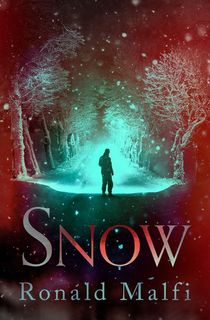 Snow
This sign of the Sea Goat is determined and relentless. They always push through trouble to see it to the end—even when they shouldn't.
On Christmas Eve, a blizzard strikes the Midwest. In Chicago's O'Hare International Airport, there are hundreds of passengers without a way home. Among them is Todd Curry, who is desperate to do anything but disappoint his son. Along with three other travelers, Todd rents the last four-wheel drive available and sets out to brave the merciless snow.
Related: Ronald Malfi: Where to Begin with the Bestselling Horror Author
A couple hours into their journey, a man appears in the middle of the highway. Todd swerves to avoid him, and when he climbs out to investigate, the man tells him he's looking for his daughter who's lost amidst the snow. With the man's strange behavior and ruined clothes, he seems to be an unsettling omen to the group. But perhaps against their better judgement, they agree to haul him along in their now-damaged car to the next town over.
But at the nearest exit, an empty town is ablaze, abandoned, and destroyed. There appears to be not a single person in sight. Until the shadows lingering just out of their field of vision emerge into the light, bringing Todd and his companions into a face-off with a scythe wielding evil from the snow.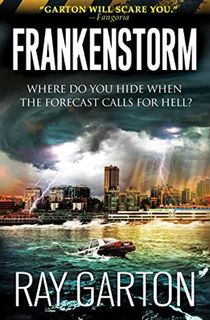 Frankenstorm
When it comes to comparing strengths and weaknesses, a Capricorn's determination can quickly become merciless and unforgiving. As an Earth sign, this ruthlessness may lend to a fascination with natural disasters...
Tucked away in an abandoned mental hospital, a secret government lab has executed a dangerous experiment that has gotten too far out of hand. Virologist Fara McManus—guilt-ridden by the unethical means of procuring test subjects and the implications of the project itself—wants to rein it all in. Internet blogger Ivan Renner wants to expose the destruction this scientific meddling has caused. And Ollie Monk, a survivalist, launches a paramilitary attack upon the lab, which exposes the virus to the outside world in a very literal sense.
Related: 11 Twisted Ray Garton Books That Will Give You Nightmares
The unleashed virus proves to be far more effective and contagious than imagined, and soon innocent civilians are being turned into maniacs. And then Hurricane Quentin hits, making a terrifying situation worse. Caught in the middle is a single mother who unknowingly becomes patient zero, a father and son kidnapped by a mad man, and a local sheriff who must face the darkest time to come.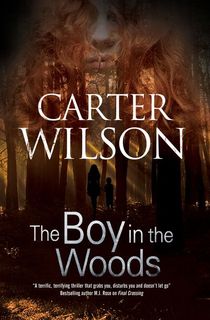 The Boy in the Woods
In Oregon in 1981, three 14-year-old boys witness a terrible murder in the woods by their homes. Dragged into becoming accomplices in the cover-up, they agree it's best to never breath a word of what happened.
Related: 7 Psychological Thriller Books That Will Torment You For Days
30 years later, Tommy Devereaux's therapeutic writing has gotten him on the bestsellers list. Under the guise of a fiction novel, Tommy wants to finally be honest about what happened all those years ago. But when he finds an ominous note at a signing which reads "You didn't even change my name," Tommy begins his descent into his worst nightmare. He is beholden to an ominous figure from his past, required to do as she asks—lest she expose all of his worst secrets.
This high stakes cat-and-mouse game will appeal to any horror-loving Capricorn, as they can't resist puzzles and games.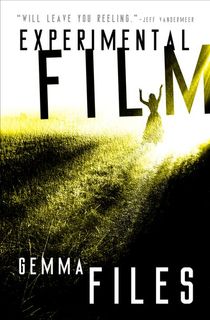 Experimental Film
Capricorns may hate a bit of everything, but nothing upsets them more than the idea of failure. They are highly driven individuals, and the thought of falling short of their potential is devastating.
Lois Cairns is an ex-film teacher working now as a freelancing critic to keep her and her autistic son afloat. Everything changes when she discovers a sampled piece of silver nitrate silent footage at a screening. Lois knows it is part of spiritualist Iris Dunlopp Whitcomb's early work—and an important part of history as the woman disappeared from a train compartment in 1918.
Related: Gemma Files: Where to Begin with the Shirley Jackson Award-Winning Author of Horror and Dark Fantasy
Lois sets out to make her mark on the film world by proving Whitcomb was the first female filmmaker in Canada. However, her research uncovers a fairy tale turned real. A demon is demanding a duty be paid, and Lois quickly finds unsettling parallels between her and the vanished Mrs. Whitcomb.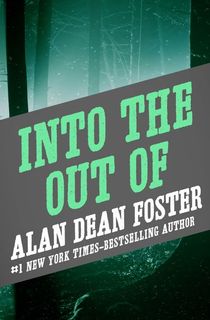 Into the Out Of
Framed negatively, Capricorns may be perceived as cold individuals. More forgivingly, one might say they're just highly selective about who they let into their lives. Any... invasions, shall we say, are sure to send them into a tizzy.
The shetani are spirit creatures unknown by most of mankind due to their minuscule size and extreme stealth. But now they are invading Earth, and only one man knows about the true danger. African elder Olkeloki can fight evil in this world and the spirit world, but not without the aid of government agent Joshua Oak and the feisty young Merry Sharrow. Together, the three of them are the only hope of keeping the shetani from destroying reality.
The Changeling
When his father vanished, Apollo Kagwa was left not just a box of books, but a collection of bizarre recurring dreams. Now Apollo himself is a father, and the exhaustion and worry of it all is taking a toll on him and his wife, Emma. The eerie dreams return to Apollo, and Emma's behavior takes a turn for the peculiar.
Related: Victor LaValle: Where to Begin with the Award-Winning Horror Author
In the beginning, it seems like Emma may just be experiencing postpartum depression or even the more extreme version—postpartum psychosis. But before Apollo even has a chance to reach out, Emma does something unspeakable. And now she has vanished. Apollo's quest to track down his wife and child takes him through a forgotten island, a graveyard full of secrets, a forest where immigrant legends still live, and a place which he thought he had lost forever.
Along the Path of Torment
Ty Seward has no shortage of problems. Beyond being anorexic, sexually aberrant, and living in-remission of a cancer he expects to return, he is haunted by the ghost lingering inside his closet. Though death seems close to him at every turn, Ty earns his living as his uncle's assistant in a prostitution ring catering to the Hollywood elite. At work, Ty crosses paths with a precocious teenage girl, whose sharp observational skills seem to pierce right through his core. Suddenly, he has no choice but to face his trauma and buried demons, embarking on a journey through the decomposing City of Angels.