Part character study, part scavenger hunt, a good psychological thriller can leave you on the edge of your seat, with the hair on the back of your neck standing up, and in need of a stiff drink. In the mood for a mind-trip? Here are eight psychological thriller books guaranteed to stay with you long after you turn the last page.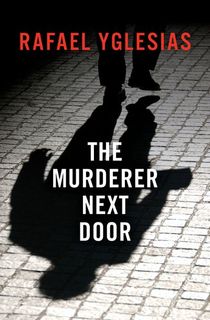 The Murderer Next Door
When Molly Gray's best friend Wendy shows up dead in a dumpster, she knows Wendy's husband Ben is to blame. But while Ben awaits trial, he still retains custody of the couple's daughter, Naomi. Knowing that she must do everything she can to make sure no harm comes to Naomi, Molly inserts herself into the lives of Ben and his daughter—becoming more obsessed by the day. Inspired by a real-life court case, this book will suck you in.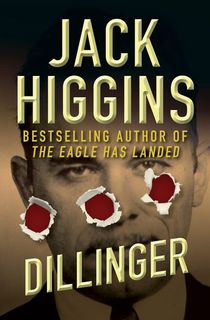 Dillinger
John Dillinger was a notorious, real-life Depression-era American gangster, head of a dangerous bank robbing group, and an escape artist—escaping from jail and evading police, according to speculation, in four states. In Dillinger, Jack Higgins imagines that Dillinger went to Mexico, where he confronts men more dangerous than the police trying to figure out his whereabouts. When it comes to imagining what could have happened, Higgins couldn't have come up with a more suspenseful, action-packed series of events.
Before I Go to Sleep
When you wake up every morning remembering nothing about who you are or what happened to you, who can you trust? Your husband? Yourself? Every day, Christine gets closer to reconstructing her past, using a journal to jog her memory about her life with her husband, Ben. One morning, she finds that she's written something disturbing: "Don't trust Ben." Before I Go to Sleep will have you questioning everything right alongside Christine.
The Ice Twins
When we meet Angus and Sarah Moorcroft, they're still grieving over the death Lydia (one of their twin daughters), when their surviving daughter, Kirstie, makes a shocking revelation: She is, in fact, Lydia, the daughter they thought died. Is she telling the truth? Stranded on a remote island in Scotland, Sarah and her daughter have no choice but to confront what happened and find out the truth.
The Passenger
"In case you were wondering, I didn't do it. I didn't have anything to do with Frank's death. I don't have an alibi, so you'll have to take my word for it …" begins Lisa Lutz' The Passenger. So why is the narrator changing her name, her hair, and her identity, and skipping town? It takes more than a few dark twists and turns before Lisa Lutz reveals the truth.
Dark Matter
The last words Jason Dessen hears before he's knocked unconscious are, "Are you happy with your life?" When he awakens, it's to a completely new life—he's a different man, with a different family … and no idea what's real, what's a dream, and what's a memory. Unfortunately for him, there are people out there very invested in making sure he doesn't get to the bottom of it.
The Yellow Wallpaper
This famous 6,000-word story may be shorter than the other picks on this list, but we guarantee that you won't forget it. Published in 1892, The Yellow Wallpaper tells the story of a young woman whose physician husband puts her on "rest-cure" after the birth of their child. Stuck in a bedroom, she becomes fixated on the yellow wallpaper surrounding her —eventually descending into madness. You'll become fixated yourself, all the way to the bone-chilling end.
This post is sponsored by Open Road Media. Thank you for supporting our partners, who make it possible for The Lineup to continue publishing the true crime and creepy stories you love.