Books for young readers are a special kind of magic: during these formative years, kids and young adults are experiencing an ever-expanding world. They're making new friends, meeting new people, and experiencing their own unique challenges. Books for these age ranges provide windows for kids to see themselves reflected and mirrors to better empathize with others.
Despite the seeming simplicities of childhood, kids and teens have their own tricky challenges to navigate. Middle Grade and Young Adult books can be a source of comfort, guidance, wisdom—and even just pure entertainment to offer breaks in between school, home life, and social events.
Horror and paranormal books for young readers are an especially powerful source of excitement and intrigue. Not only do they provide edge-of-your-seat thrills and spine-tingling adventure, but they're also a great space to help kids and teens confront and process fears of uncertainty in the world around them. Plus, they're just plain fun!
Browse some of our recommendations below. Reader, beware! These pages may bite.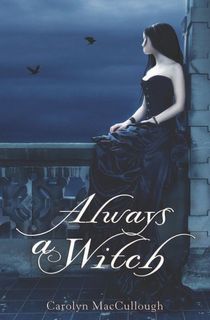 Always a Witch
In the second novel of this "fantastic urban fantasy series," a teenage witch must travel back in time to save her family from ruin (Cassandra Clare, New York Times bestselling author of City of Bones).

Stranded all alone in the nineteenth century, Tamsin soon finds herself disguised as a lady's maid in the terrifying mansion of the evil Knight family, avoiding the watchful eye of the vicious matron, La Spider, and fending off the advances of Liam Knight. As time runs out, both families square off in a thrilling display of magic. And to her horror, Tamsin finally understands the fateful choice she must make.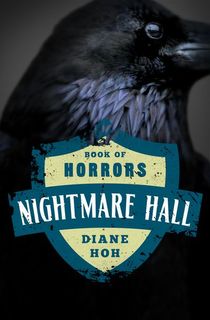 Book of Horrors
Reed would die to work for Victoria McCoy—and she may get the chance to do just that.
Reed Monroe chose Salem University for one reason: the opportunity to study with Victoria McCoy, writer-in-residence and bestselling author of horror fiction. When she learns that a lingering illness is preventing McCoy from teaching any classes, Reed starts a fan club for other McCoy obsessives. Although it only attracts a few members, the club is her passion until she hears about the opportunity of a lifetime: Victoria McCoy is hiring a new assistant. It's a job that any horror fan would kill for. After she's hired, Reed learns that the position was open because the last assistant disappeared, and that every one of McCoy's employees has vanished mysteriously. To survive freshman year, Reed must confront the possibility that her idol might be a murderer. This ebook features an illustrated biography of Diane Hoh including rare photos and never-before-seen documents from the author's personal collection.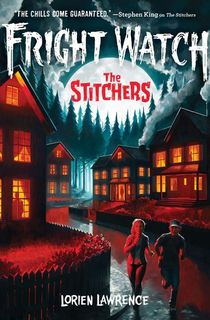 The Stitchers
"What a cool—and wild—ride . . . This is the perfect book for kids to cool off with on a hot day, because the chills come guaranteed," —Stephen King
Something strange is happening on Goodie Lane . . .

Thirteen-year-old Quinn Parker knows that there's something off about her neighbors. She calls them "the Oldies" because they've lived on Goodie Lane for as long as anyone can remember, but they never seem to age. Are they vampires? Or aliens? Or getting secret experimental surgeries? Or is Quinn's imagination just running wild again?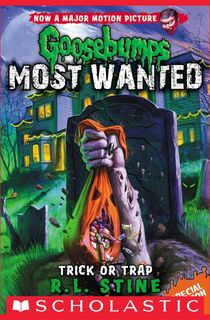 Trick or Trap
The infamous, Most Wanted Goosebumps characters are out on the loose and after you. Just in time for Halloween, a super special edition!
Scott Harmon would be the kid who is most afraid of everything at his school. That is, if it wasn't for his best friend, Amanda Gold, who is just as easily terrified. They really don't have it easy. Scott's younger sister spends all of her time trying to frighten them. She'll do whatever it takes to get them to scream.Scott and Amanda are also tormented by some neighborhood kids. But this Halloween, Scott and Amanda are determined to get over their fears, even if that means spending time in the creepy old house that everyone else says is haunted. And if Scott and Amanda can stop being so afraid, maybe they can even finally get some revenge...