Ronald Malfi is a man of many talents—not only is he the bestselling author of novels in genres as varied as thrillers and literary fiction, he's also a musician and a member of the alternative rock band, Veer. However, he is first and foremost known as a horror author, specifically making waves in "art house" (literary) horror.
Originally from Brooklyn, New York, Malfi graduated high school in Severna Park, Maryland, where his family relocated for the sake of his father's career as a Secret Service agent. His father's thrilling real-life exploits proved a major source of inspiration for Malfi; the author based his 2009 novel Shamrock Alley on his father's role in infiltrating The Westies, a notorious Irish gang based in Manhattan. Though he began publishing novels as early as 2004, Shamrock Alley was Malfi's first major success, earning him a Silver Independent Publisher Book Awards medal (IPPY) in the suspense category.
The following year, Malfi's horror novel Snow was released to critical acclaim, and he followed that up with 2011's Floating Staircase, a Bram Stoker Award finalist. In the years since, Malfi has earned a reputation as a writer of dark literary horror that gets deep under your skin. He manages to write horror that isn't just scary for scary's sake, but explores troubling themes like trauma, repression, and conflicted identity, all contained within a rich atmospheric volume that would send any icy chill down anyone's spine.
Malfi's latest release is Mr. Cables, an eerie novella that hits shelves on November 6, 2020. To celebrate the latest addition to his works, we're exploring our favorite horror books that have sprung from the mind of this unforgettable writer. Ahead, find nine Ronald Malfi books that will haunt you long after you've turned the last page.
Mr. Cables
Malfi's latest novella hits shelves on November 6, 2020. A woman at a book signing hands bestselling horror author Wilson Paventeau a strange volume. Wilson's name is on the cover and his bio can be found on the back, but he didn't write this book—so who did? His search for answers will yield frightening results.
Related: 13 Spine-Tingling Ghost Story Books for the Chilly Autumn Nights Ahead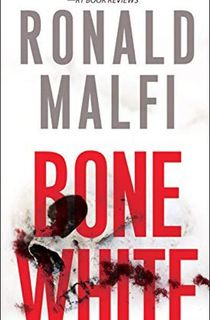 Bone White
A serial killer has confessed to multiple murders in Dread's Hand, Alaska—the same town where Paul Gallo's brother went missing a year ago. Paul is certain his brother must have met a similar fate as the other victims, but when he shows up in the remote town to get answers, he's met with a different explanation. The locals think a sinister creature in the woods is to blame for his brother's disappearance…
Featuring "creepy prose...with plentiful hair-raising enigmas and copious gore," Bone White blends interpersonal drama and supernatural mystery elements into a gripping atmospheric read (Publishers Weekly). Stay tuned: Amazon Studios is developing the novel into a series written by C. Henry Chaisson, who co-wrote the upcoming horror flick Antlers.
Available January 5, 2021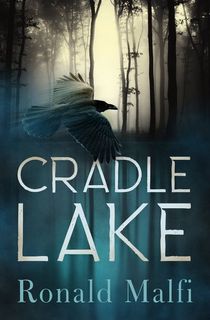 Cradle Lake
First published in 2013, a new edition of Cradle Lake is being released in early 2021 and is available for pre-order now. After two miscarriages, Heather and her husband Alan move to a new house at the foot of the Great Smoky Mountains, hoping it'll be the fresh start they both need.
Related: These Bewitching Folk Horror Books Will Haunt Your Dreams
As his wife retreats inward and becomes more distant, Alan takes to exploring the woods behind their property on his own. One night, he witnesses an injured child bathe in a lake and emerge miraculously healed. It's the town's greatest secret, but Alan will soon learn that power like that doesn't come without a horrifying price…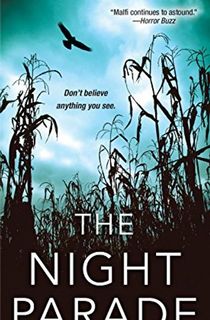 The Night Parade
Two years ago, a strange disease struck. Wanderer's Folly causes hallucinations in its victims before they meet their bitter end. David Arlen's daughter is a special girl who may hold the key to a cure, but after losing his wife, he's not taking any chances. He takes eight-year-old Ellie on the run to escape the prying eyes of the CDC, and they encounter all manner of threats on their frightening dystopian road trip to safety.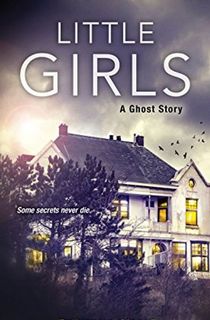 Little Girls
After an unhappy childhood, it was years before Laurie could bear to revisit her childhood home. She agreed to return after her troubled father tried to make amends. But there's something off about that house and the sad memories that seem to lurk around every corner. Odder still is the fact that Laurie's daughter has befriended a neighborhood child who looks exactly like a little girl who once lived next door—and died tragically.
Related: 13 Eerie Ghost Shows You Can Watch Tonight
Though it has all the elements of a classic horror narrative, Little Girls is "much more than a haunted house story"—it's also a creeping exploration of traumatic memories resurfaced (Cemetery Dance Magazine).
We Should Have Left Well Enough Alone
Malfi's debut short story collection "explores a wide range of human failings, foibles, and flaws," some of which "resonate like horrible nightmares" (Publishers Weekly). You'll discover dark stories within these pages, including the tale of a psychotic man who mentors a troubled child on Halloween night, a housewarming party where the guests will never leave, and a criminal who's confronted with the depravity of his own actions.
Available January 5, 2021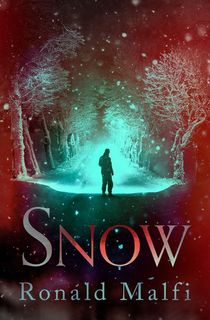 Snow
Malfi's 2010 novel is being revived for a new generation of horror fans, and is available for pre-order now. When a fierce blizzard cancels flights at Chicago's O'Hare International Airport, Todd Curry rents a car with several other would-be passengers who refuse to be stranded there. What could go wrong?
Related: 11 Chilling Horror and Thriller Books to Read This Winter
For starters, they nearly run over a man standing in the middle of the snowy highway who claims to be looking for his missing daughter. When they use their now-damaged car to bring him to the nearest town, it's clear that something horrible has happened there. The nightmare is just beginning…
The Narrows
The town of Stillwater, Maryland is as brackish as its name suggests. It's here that people begin to disappear one by one, amid sightings of a pale creature stalking the night and impossible glimpses of long-gone loved ones. A "smartly written" and wholly original take on the vampire legend, The Narrows "succeeds as both an allegory of smalltown life and a tale of visceral horror" (Publishers Weekly).
Available January 5, 2021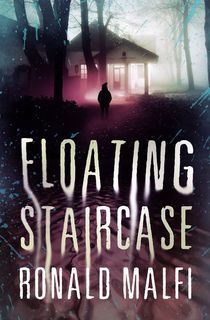 Floating Staircase
Nominated for a Bram Stoker Award, Floating Staircase is "a mature horror yarn" that "deserves to stand alongside a Stephen King or a Dean Koontz—at their best" (New York Journal of Books). Horror writer Travis Glasgow is no stranger to supernatural occurrences, but they're usually just a figment of his imagination. However, his new house has some frightening quirks that seem decidedly real—including a mysterious staircase that's emerged from the depths of the nearby lake.
Related: An Interview with Legendary Horror Author Dean Koontz
Despite the warnings from his wife and brother, Travis feels compelled to understand the staircase's connection to his own dark past and find out where it ultimately leads. Available for pre-order now, this re-release is coming out in January 2021.
This post is sponsored by Open Road Media. Thank you for supporting our partners, who make it possible for The Lineup to celebrate the horror stories you love.