The first time I encountered Gemma Files' work, I was on a message board called The Velvet, which specialized in all things horror fiction. I don't recall the actual thread anymore, but it most definitely involved a discussion about embedding aspects of film history into literary horror. People recommended all kinds of books, including Stephen Graham Jones' Demon Theory. More than a few recommended a book by Gemma Files and had nothing but good things to say about it. That book in question was Experimental Film. I bought the book based on all the glowing praise and was completely wowed. I became a lifelong fan just like that.
Related: Stephen Graham Jones: Where to Begin with the Award-Winning Horror Author
I soon discovered a wealth of amazing narratives by Gemma Files. A quick search online led me to her short stories—including award-winners like "The Emperor's Old Bones" and the critically acclaimed "The Jacaranda Smile"—eight books, and tons of writing about the craft and the horror genre published in magazines like Rue Morgue. In fact, Files won the 2015 Shirley Jackson Award for Best Novel for none other than Experimental Film! Files is that rare breed of writer that can write pretty much anything. Be it the depths of horror or the dreamy escapism of fantasy, you never know what you're going to get. Accordingly, you may wonder where to begin with her work. The Lineup has you covered. Consider this the perfect tour through the frightening and visionary world of Gemma Files.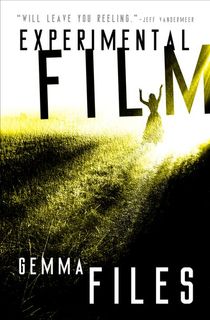 Experimental Film
Maybe I'm a little biased, but I think the first book to start with should be the cult hit, Experimental Film. This novel will make quite the first impression, and is the sort of book that would do wonders for readers that have a thing for film.
Related: An Interview with Kathe Koja, the Stoker Award-Winning Author of The Cipher
The premise goes a little something like this—Lois Cairns is unemployed and depressed when she discovers the work of a filmmaker named A. Macalla Whitcomb, who disappeared under mysterious circumstances. As she becomes obsessed with the case, Lois unintentionally invites the horrors that caused Whitcomb's disappearance into her own life. Experimental Film is cosmic horror at its finest, an addictive page-turner that will undeniably turn you into a fan, just like it did with me.
Spectral Evidence
In this more recent collection of short fiction, Files turns her attention to deception and witchcraft. In one story, a vampire slave seeks revenge on his masters, only to unearth a secret that reframes the way he sees himself. Another story leads readers to an archaeological expedition that digs up something they couldn't have expected. A young girl explores the area around her house and finds a wooded area, where she meets a fairy who turns out to be far more deceptive than she first realizes. Two science majors inadvertently create a far more intense form of ecstasy that gives you extreme strength—at a cost.
In every shape and form, no matter the premise, deceit, secrets, and the unknown are the groundwork for this stellar collection of stories. Spectral Evidence is undoubtedly one of the best introductions to Files' breadth of work.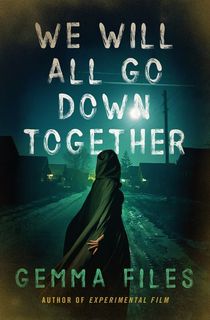 We Will All Go Down Together
Files has a penchant for unearthing relationships between her characters, often sharing connections that go well beyond their individual stories. This isn't just a structural device; she offers an entire family tree and cast list to anchor this collection of short stories. Like Spectral Evidence, the collection began with a few disparate stories and soon morphs into something larger than its individual parts.
Related: 13 Horror Books About Witches That Will Cast a Spell on You
In the case of We Will All Go Down Together, Files developed a deep exploration of feuding witches set over many generations. The witches have made a deal with both a fallen angel and the Fae, which soon devolves into betrayal and an ongoing confrontation. The mounting pressure leads to an inevitable conclusion, a confrontation that bridges entire eras of time. It's epic, to say the least.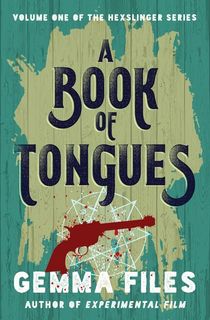 A Book of Tongues
Though you could say this novel is more fantasy than horror, it is nonetheless haunting, and this article couldn't be a primer to Files' versatility as a writer if it omitted her Hexslinger series. I like to think of the trilogy as Files' own unique version of The Dark Tower, in that she built as deep and complex a world as Stephen King did in his series. However, the world contained in these stories could only have come from the dark imagination of its creator.
Related: Every Stephen King Movie, Ranked
A Book of Tongues is, to put it simply, one of the most disturbing and insane Westerns you'll ever read. It takes place in an alt-universe America during the Civil War, where destructive magicians, called "hexslingers," are trained by a government program. Enter undercover agent Ed Morrow, who is trying to capture a gang that's been terrorizing the Western territories. Readers are taken on a true lesson in worldbuilding, and I found myself constantly amazed at Files' ability to conjure this brutal version of the Wild West without weighing down the story. You might want to dig into one of the books mentioned above before trying to walk the lands of Hexlinger, but if and when you do pick this up, you'll be ready for a unique experience.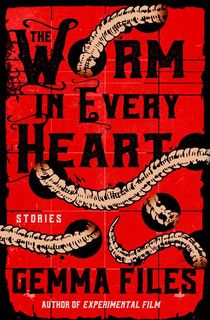 The Worm in Every Heart
One of Files' earlier short story collections, The Worm in Every Heart, is a lesson in horror tropes refreshed by way of her writing finesse. And did I mention range? I know I'm beginning to wear on with the constant mention of the range of Files' work, but I find this collection in particular a great example of how effortlessly she can take on any location or trope and tell an effective tale of horror. Each story in this collection tackles traditional horror and does something new and interesting with it. This is an important book to read and study for all that it achieves.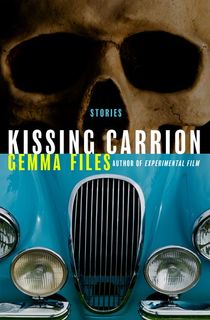 Kissing Carrion
The book where it all started. Files' first collection was published back in 2003, at a time when horror was a dirty word and it seemed like every author that wrote horror was trying to conceal elements of the genre underneath new tricks. Well, not Files—she wrote what she wanted to unabashedly, and you can tell by the power and quality of her first collection. She really set the tone with standout stories like "Skeleton Bitch" and the eponymously titled "Kissing Carrion."
Related: 11 Best Horror Audiobooks That Will Haunt Your Dreams
Whereas her later collections went on to explore everything from the power of deceit to a multigenerational war between witches and demons, Kissing Carrion's thematic focus is on erotic love, with all its dark corners and taboos—this means everything from autoerotic asphyxiation to necrophilia. The collection also happens to include the first story that Files ever sold, "Mouthful of Pins."
This post is sponsored by Open Road Media. Thank you for supporting our partners, who make it possible for The Lineup to continue publishing the terrifying stories you love.