Have you read through your entire horror collection? Exhausted all of your friends' recommendations? Scoured the library from the beginning of the alphabet to the end? Maybe you should look to astrology to answer the age old question: what horror book should I read next?
Whether you're a Taurus destined to dive into an acclaimed ghost tale or a Scorpio who's future is entwined with a heart-pounding psychological thriller, this list will summon the perfect book for you. So put your trust in the stars and check out the next horror book to read based on your zodiac sign.
The Laws of the Skies
Aries is the sign of The Ram, and those born in this period tend to be independent and trailblazing individuals. While these are often considered great personal qualities, Grégoire Courtois' novel The Laws of the Skies turns solo pioneering into a nightmare. A dozen six-year-olds and their chaperones set out into the woods on a camping trip, but none of them survive the fated trip. The group gets scattered through the trees, living out their worst fears in twisted, tragic fables.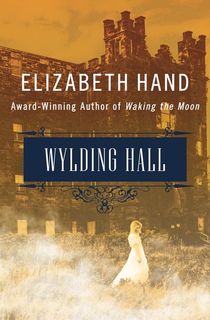 Wylding Hall
While it may not be the first thing that comes to mind when you think of a Taurus, this sign is considered one of the more musically inclined of the bunch. Pairing this with their dedication to staying anchored in the truth, the next read for any Bull should be Elizabeth Hand's Wylding Hall.
Related: 20 Haunting Ghost Movies That Will Send Chills Down Your Spine
When a British folk band journeys out to an old country house to record an album, success finds them at a terrible cost. During recording, their lead singer Julian mysteriously disappears. Years later, the survivors and their loved ones recount that tragic summer to a documentary crew. But what dark secrets of Wylding Hall will be revealed, and whose version of events is closest to the truth?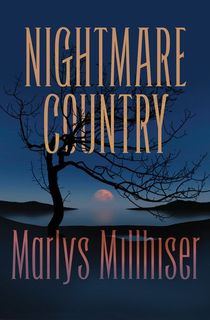 Nightmare Country
Individuals of this sign are widely known for their dual nature, earning them the title of The Twins. Nightmare Country by Marlys Millhiser takes this internal duality to new levels, while testing the Gemini's optimistic nature at every turn.
Related: 51 SCARIEST Books of the Last 200 Years
Tamara Whelan is just trying to build a life with her teenage daughter in the odd and isolated town of Iron Mountain. That's easier said than done as the teaching job she's accepted was vacated by someone who died under suspicious circumstances. The whole town is superstitious, and each night Tamara suffers from frightening and vivid dreams of a strange man. But this strange man is more than a creation of her subconscious—Thad Alexander is real, and he's been dreaming about her, too. As their mental link grows stronger and stronger, Tamara and Thad will have to go up against epic and evil forces beyond their control.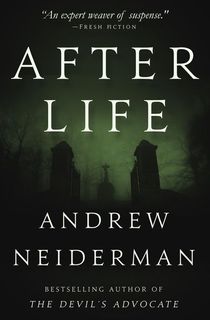 After Life
Cancers are a deeply intuitive sign whose tender nature gives them a preternatural awareness of their surroundings—much like the protagonist of Andrew Neiderman's After Life. One year after an accident left Jessie blind, she and her husband, Lee, have done what they can to rebuild a life together. However, when the couple moves to Gardner Town, Jessie's heightened sense of sound tells her that something's wrong. Terrible things are happening in this village, and eerie voices from the cemetery are calling out to her.
And then a local woman offers Jessie some heart-stopping advice: "When your husband dies, don't let them bring him back."
Devoted
This fire sign carries a courageous intensity, guiding them boldly into dangerous situations to save the day. The hero of Dean Koontz's new novel Devoted possesses a similar intensity—mute 11-year-old Woody Bookman believes his father was murdered by a terrible force of evil. As Woody's suspicions gain traction, he luckily has the gifted Golden Retriever, Kipp, at his side to help him navigate the dangerous and malicious plans of a killer. Can a boy and his dog defeat a growing sinister power, or will Woody and his mother be the next to die?
Virgo: August 23-September 22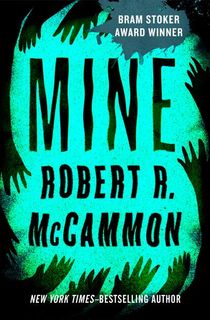 Mine
Virgo is an earthy sign characterized by a gentle and maternal nature. Of course, when anything under a Virgo's care falls under threat, their grace and poise slips away as they fight viciously for what's theirs.
Robert McCammon's novel Mine follows Mary Terrell, a psychotic murderer with delusions of motherhood. After a Rolling Stone article leads her to believe a member of her former radical group—the Storm Front Brigade—is alive and waiting to build a future with her, Mary steals a newborn baby from an Atlanta maternity ward. But while Mary might be dangerous, nothing compares to Laura Clayborne, filled with rage at the loss of her infant son and the fruitless investigation by the FBI. Laura sets out to track down Mary herself. To do so, she takes on the mindset of a madwoman and carries out a violent cross-country search.
Libra: September 23-October 22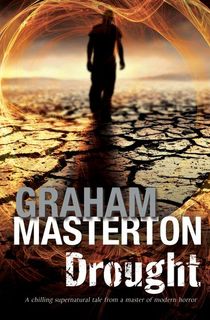 Drought
Libras are symbolized by The Scales, often exemplifying selflessness and a strong sense of justice. These values are woven into Graham Masterton's modern environmental/survival horror novel Drought—especially as portrayed by his protagonist, ex-Marine Martin Makepeace.
Ever since Martin's wife packed up their two children and left, he has dedicated himself to making the world a better place through social work. But there's only so much he can do to help when all of the water in his area disappears—intentionally. And things only get worse when Martin's daughter falls ill, his son is framed for a despicable crime, riots break out, and Martin is in charge of corralling the panic. But what measures will he go to to keep his family and the community he loves safe, even as politicians try to benefit from the crisis?
Scorpio: October 23-November 21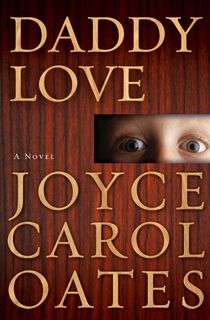 Daddy Love
This water sign may be known for their stubbornness, but they should also be remembered for their resourceful bravery—a necessity for anyone hoping to survive the world of Joyce Carol Oates' Daddy Love. Robbie Whitcomb was abducted from a shopping mall parking lot at just five years old. The kidnapper, Daddy Love, left Robbie's mother gravely injured, while he took in the boy as his own son. But Robbie wasn't the first, and since Daddy Love's sons seem to disappear after a certain age, Robbie knows he probably won't be the last.
The older Robbie gets, the more sure he is of the brutal fate that awaits. But though he may have been taken from his home, Daddy Love couldn't take the rebellion out of him. Robbie is determined to make it out of this alive, even if he knows the dark costs of survival.
Sagittarius: November 22-December 21
Petra's Ghost
The Archer is an adventurer by nature, propelling themselves forward into unknown situations and acquaintances alike. Petra's Ghost by C.S. O'Cinneide is a perfect read for this fire sign, following the Irish expat Daniel as he hikes an ancient Spanish trail with his dead wife's ashes. But Daniel isn't alone—he finds company with a sunny Californian, a dark secret, and a stalking, gruesome figure that slinks behind them on the trail. As sanity and madness intertwine, the line between truth and deception begins to blur.
Capricorn: December 22-January 19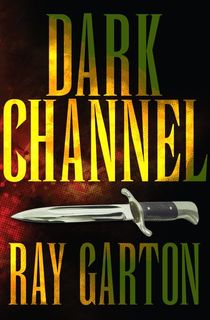 Dark Channel
Tenacious Capricorns are said to have strong ties to destiny, so those born under the sign of The Goat may be interested in a read that's a bit more… sacrificial. Ray Garton's Dark Channel is centered on the Universal Enlightened Alliance, a cult run by a woman who claims to channel a hundred-year-old entity of peace. However, the donations made to this group are sometimes made in blood.
But the Universal Enlightened Alliance hasn't escaped suspicion. Jordan Cross follows the trail of a missing reporter assigned to investigate the cult, while Lauren Schroeder searches for her husband. Will they discover the truth before this dark organization breaks down the barriers between worlds? Or will evil reign supreme?
Aquarius: January 20-February 18
The Southern Book Club's Guide to Slaying Vampires
This air sign is characterized by mystery and a love of change. In Grady Hendrix's new horror novel The Southern Book Club's Guide to Slaying Vampires, Patricia Campbell certainly gets her fill of both.
Related: 19 Vampire Movies that will Make Your Blood Run Cold
Patricia is a middle-aged woman whose one joy in life is her book club. Her husband is a workaholic, her kids want nothing to do with her, and her mother-in-law is senile and in need of constant care. It's no wonder she and the other women of Charleston look for a little excitement and escape by diving into gruesome books about crime and danger. However, that danger becomes all too real when Patricia is attacked by an elderly neighbor.
Luckily, the handsome young James Harris was there to help. But as people start to go missing, this smart and mysterious man who has stirred confusing feelings in Patricia has also stirred suspicion in her. James isn't a knight in shining armor at all—he's a blood-thirsty vampire wreaking havoc on the town. But Patricia and her book club aren't going to give up their home without a fight.
Pisces: February 19-March 20
The Deep
Those born under the sign of The Fish are highly emotional individuals with difficulty letting go of the past. This makes The Deep by Alma Katsu the ideal next read for any Pisces.
We're all familiar with the Titanic disaster, but was there something more to the tragedy? Passengers aboard the ship sensed an eerie presence among them. A haunting? The truth was never discovered before they met their dark ends.
But the sister ship, the Britannic, may be destined for a similar fate. When survivors of the Titanic, a nurse named Annie and a soldier named Mark, find themselves aboard this new vessel, it's up to them to navigate the desires of their past and uncover the terrors that hang over a ship set to go down in history.
This post is sponsored by Open Road Media. Thank you for supporting our partners, who make it possible for The Lineup to continue publishing the terrifying stories you love.