Calling all bleeding hearts: Pisces season is upon us. February 19th to March 20th marks the sign of the Fish, perhaps the most emotionally delicate of all signs. With their overly trusting nature and sensitive souls, Pisces are naturally more prone to fear. But that just makes it all the easier for them to enjoy a good scream!
Whether you're one amongst a sea of gentle Fish or you're looking to give a good scare to the astrological softie in your life, here are eight horror books that are perfect for Pisces.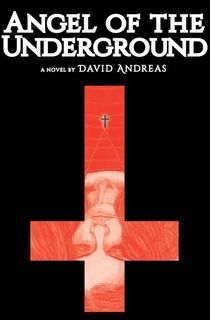 Angel of the Underground
Whether they're religious, spiritual, something in between, or completely atheistic or agnostic, Pisces find conversations of greater spirituality deeply intriguing and engaging. This book takes that concept and runs with it, sinking its terrifying teeth into this sign of the Fish.
After three children in a Long Island Catholic group home are brutally murdered, 15-year-old Robin Hills is just one of the survivors herded off to a foster home. But Robin has spent so long under religious care, her new secular and dysfunctional foster family makes her feel lost at sea. She feels all alone with out the nun she had grown so fond of, and she feels terrified without the safety of religion.
But as the murders of the children continue, Robin worries she may be next, and her faith begins to splinter. Her only comfort is her growing friendship with Dennis, a fellow foster child her age. Dennis's love of horror movies makes him cool and calm in the face of this terrible evil, and his kindness soothes her deepest worries. With her new companion and her budding rage, Robin must tap into her courage to confront humanity's darkest corners.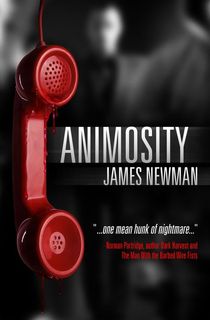 Animosity
Sensitive and big-hearted, Pisces are often considered to be the victims and martyrs of the zodiac. They are no stranger to heavy burdens, but such suffering may be just the thing to terrify them in this gripping psychological thriller.
Andrew Holland doesn't have a lot after his wife leaves him for another man, but he has his writing. As a bestselling horror author, his neighbors on Poinsettia Lane are proud to know him. But when Andy finds a murdered child a little too close to home, his eerie reputation lands him in hot water.
The authorities may have cleared Andy of any involvement, but the local media suggests his twisted novels have a strong connection to the tragedy that has befallen the neighborhood. His neighbors start to turn on him, striking with vandalism and threatening phone calls. The sudden darkness pressing in on his life is driving him to the brink of insanity. But when another dead child is found, Andy worries he may not survive this ordeal at all.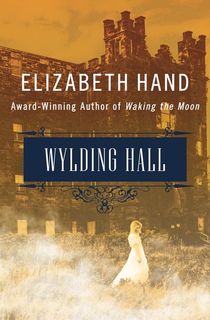 Wylding Hall
A young British acid-folk band prepares to record an album at their manager's urging, moving into the ancient country house of Wylding Hall. But the house is overflowing with dark secrets, and as they work on their reputation-defining album, their art comes at a terrible cost. Julian Blake, the group's lead singer, vanishes within the halls of the mansion and is never seen or heard from again.
After years of grappling with the great loss, the surviving musicians and their friends and lovers team up with a documentarian to tell their version of that summer's eerie events. But which of their stories is the truth? What actually happened to Julian Blake?
This simmering gothic horror will appeal to any Pisces' inherent love of art and music.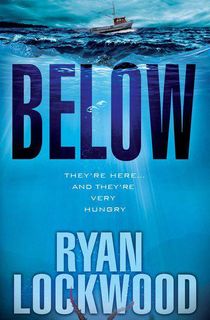 Below
Pisces are really a prime example of a water sign, and while some of them may resent the constant comparison to all this fishy, you can't deny that they have a strong connection to the sea.

Will Sturman has been a professional diver for years. He knows all too well how ferocious a great white shark can be, or how deadly an encounter with a piranha is. But off the coast of California, something far more dangerous is emerging from the deep. Leaving a haunting trail of corpses in its path, an insatiable and unstoppable life form has risen to multiply and migrate north. With the aid of brilliant oceanographer Valerie Martell, Will must race to put an end to a devastating predator's reign of slaughter.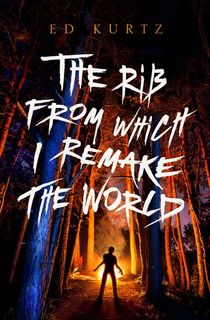 The Rib from Which I Remake the World
Pisces get easily stressed out by the daily grind, and are always looking for a way to escape reality for a little bit. But they should be careful what they wish for...
In the wake of World War II, Litchfield Arkansas has become a quiet and barren town. With so little to do, hotel detective George "Jojo" Walker myst face his own personal demons. Until the traveling picture show comes to town.

The film purveyors check into Jojo's hotel and utilize the local theater to set up a special midnight screening. But what lies behind the curtain is a surreal carnival of twisted, dark magic and living nightmares. The stars of this movie of madness and murder? Jojo and the Litchfield residents.
The Glass Woman
This water sign is known for it's gentleness and love of romance. In that vein, this slow-burning gothic horror romance will be right up any Pisces' alley.
Rósa has never wanted anything more than a spimple life at her Mamma's side in their remote Icelandic village. It is here that she prays to the Christian God during the day, and whispers to the old gods in the privacy of the night. But when her father dies unexpectedly and Mamma takes ill, Rósa must marry herself off to a visiting trader for the dowery.
She follows her new husband, Jón to his home near the sea, hearing no end to the ominous rumors about the circumstances of his first wife's death. Rósa plays the role of the good Christian wife, keeping the house while Jón worlds the field. But her inescapable loneliness in this strange new home is made all the worse when Jón forbids her to engage with the locals, even as he all but ignores her himself.
More troubling is her orders to stay away from the attic, which has been emitting peculiar noises from above. When Rósa defies her husband's wishes and turns to the villagers for support, their superstitious worries only trouble her further. They say that Jón's first wife was a witch. A witch who Jón buried alone in the middle of the night.
The Day the Sun Died
If there's one thing a Pisces loves, it's sleeping. But how much is too much?
A waking nightmare plagues a small village tucked away in the Balou mountains. 14-year-old Li Niannian and his parents, who run a funeral parlor, notice the strange beginning one evening that should've been like any other. The sun has long set, but instead of getting ready to retire for bed, more and more neighbors gather in the fields and street, going about their business as if night has not fallen. As hundreds of locals are stuck in a state of dreamwalking, they carry out the desires they suppress with their conscious minds. It doesn't take long for the community to spiral into chaos, with only Li Niannian and his family to save them before sunrise.
The Dead Zone
Water signs like Pisces are thought to be the most intuitive signs of the zodiac—so intuitive their perceptiveness may even be seen as psychic.
Johnny Smith has sat in a hospital in Castle Rock, Maine for five years. A car accident put him in a long coma, but when he finally awakens, he finds that he now has the power to see someone's past and future with just one touch. As people seek him out to find answers to their problems, his new gift feels only like a curse to him. Especially when he has a disturbing vision after shaking hands with an amoral politician. A vision which foretells a terrible fate awaiting all of mankind.