Sex-crazed vampires. Demonic heavy metal rockers. Man-eating arachnids. No matter what form it takes, the evil that lurks within the pages of a Ray Garton novel wants one thing and one thing only—to scare the bejesus out of you. Godfather of "splatterpunk" and Bram Stoker Award finalist for his novel Live Girls, Garton serves up an endless supply of chills, thrills, and gore in these 11 twisted books, each of which features unique, relatable characters facing off against the most unspeakable of terrors. But be warned—once you've let this Grand Master of Horror into your head, you won't be able to get him out.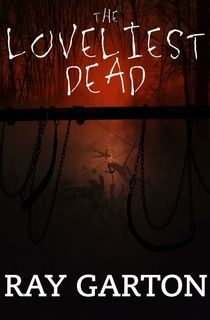 The Loveliest Dead
When she inherits her estranged father's house in Eureka, California, Jenna Kellar thanks God for small miracles. Her youngest son, Josh, has just died, and she, her husband, David, and their surviving son, Miles, need a fresh start. But when they arrive at the ramshackle house, the Kellars discover that it's already occupied—by ghosts. Spooky children play on the backyard swing set. An ominous figure watches over Miles as he sleeps. When Jenna sees Josh among the spirits, she sets out to communicate with him. But does the door she's about to open lead to heaven—or hell?
Related: 13 People Share the Scariest Books They've Ever Read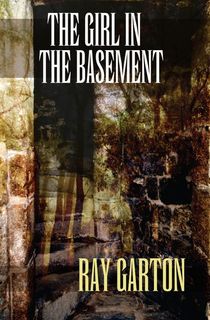 The Girl in the Basement
15-year-old Ryan Ketterling knows there's a lot to like about his new foster home. The Prestons genuinely care about their foster kids, one of whom is a cute girl named Lyssa. She and Ryan have a budding romance, but it's another girl in the Preston household that he can't get off his mind. Maddy lives in the basement. She's only nine years old, but she talks in the deep, gravelly voice of an adult. And she knows things—things about Ryan that no one else knows. And things about the future. Ryan thinks he can help Maddy, but he has no idea what kind of trouble she's really in.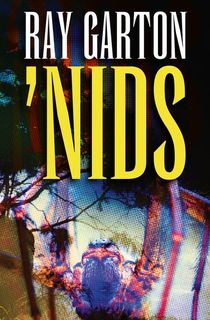 'Nids
It's Saturday night in Hope Valley and Lovers' Lookout is full. Three parked cars, six teenagers hoping to make tonight unforgettable. And it will be—but not for the reasons they think. An accident at the BioGenTech research lab on the outskirts of town has just released a genetically-modified monster into the wild. It's huge, mean, and hungry—and it's headed straight for Lovers' Lookout on eight hairy legs. Once the beast gets its first taste of human flesh, it won't stop until the entire town is destroyed.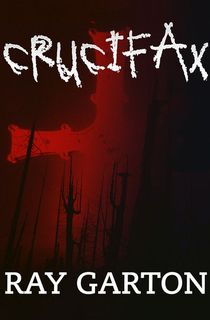 Crucifax
When heavy metal rocker Mace arrives in California's San Fernando Valley, his siren song of sex, drugs, and rock 'n' roll is music to Mallory Carr's ears. But what's up with the strange, ratlike creatures that follow Mace wherever he goes? And the axe blade on the crucifix he wears around his neck? By the time Jeff Carr realizes how far his big sister and her friends have fallen under the stranger's spell, it's too late—Mace has evil plans for his young groupies, and he'll crush anyone and anything that gets in his way.
Live Girls
Dumped by his girlfriend and passed over for a promotion, Davey Owen wanders through a Times Square doorway marked "LIVE GIRLS." Inside, a beautiful woman gives him the greatest pleasure of his life—and the bite marks to remember her by. But in the following days, Davey starts to feel very strange. And when he learns that a fugitive killer visited the same peep show, he begins to suspect that the women of LIVE GIRLS are not who they claim to be. But who—or what—are they? To find out, he'll have to face off against mankind's bloodthirsty enemy in this Bram Stoker Award-nominated horror thriller.
Related: Bram Stoker's Descendant Gives Dracula a Creepy Origin Story
Night Life
After battling a coven of Times Square vampires, Davey Owen escaped to Los Angeles with his true love, Casey Thorne. But the undead never forget—and never forgive. When the Midnight Club vampires come calling on Davey and Casey, the duo must unleash the otherworldly powers they've kept locked within themselves for years. Meanwhile, a world-renowned horror writer is on a mission to prove that vampires exist, and the trail leads straight to L.A. Can Davey and Casey keep their deepest, darkest secret safe while saving the world?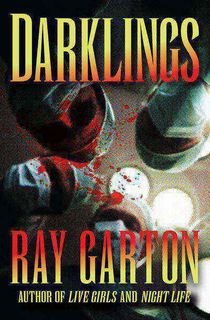 Darklings
What drives murderers and madmen to commit their vile acts? In this twisted horror thriller, the answer is as simple—and as terrifying—as a parasite. When Darklings slither from the body of a serial killer dying in a hospital emergency room, they seek a new host. Soon four innocent people have become living, breathing embodiments of evil, their minds ravaged by the sinister organism. Where did it come from? What does it want? To find the answers, a small town must race against the clock to stop a monster that multiplies as fast as it kills.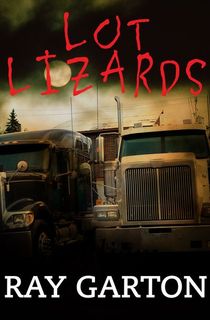 Lot Lizards
Long-haul trucker Bill Ketter is lonely, bored, and certain that his wife has finally left him for good. So when a "lot lizard"—a prostitute who plies her trade at truck stops—knocks on his cab door, he opens it. But it's not Bill's money the girl is after—it's his blood. Before he knows it, Bill is one of the undead. But that doesn't mean he won't try to stop a trailer full of vampires from devouring dozens of snowbound travelers, including his estranged wife and teenage son. To do so, he'll have to battle an evil as powerful as it is ancient.
Related: Vampires, Witches, and More: The 9 Best Anne Rice Books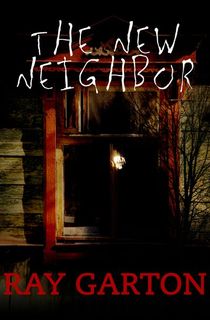 The New Neighbor
A demonic force has taken root on Deerfield Avenue. It feeds on the souls of young and old alike, turning them into husks of their former selves. It arrived under the cover of darkness, occupying the house across the street from the Pritchard family. Its name? Lorelle Dupree. One by one, the men and women of this suburban neighborhood fall victim to her Dupree's sinister charms, until a preacher sees her for what she truly is: A succubus. But is it too late to stop her evil plan?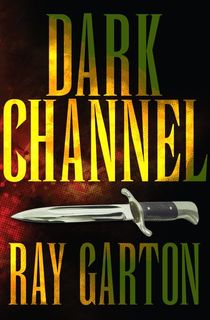 Dark Channel
To some, the Universal Enlightened Alliance is a community built on peace, self-affirmation, and the wisdom of its leader, Hester Thorne, and Orrin, the centuries-old entity she channels. To others, Hester is a con artist dressed in New Age clothing. But when a reporter investigating the Alliance goes missing and a wife loses her husband and two children to the collective, a much more chilling reality begins to emerge. The Alliance is a cult—and its leaders are about to unleash an unspeakable horror on humankind.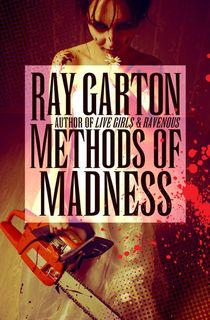 Methods of Madness
Garton's first story collection, originally published in 1990, is a demented smorgasbord of sinister delights. In "Fat," an overweight man takes revenge on the woman who rejected him. "Something Kinky" is the chilling chronicle of a husband who strays outside his marriage and pays the ultimate price. In the novella "Dr. Krusadian's Method," a radical new therapy is applied to child abusers, with gruesome results. Dark, gory, titillating, and fiendishly clever, these short tales pack a terrifying punch.
Related: 9 Horror Short Story Collections to Keep You up at Night
This post is sponsored by Open Road Media. Thank you for supporting our partners, who make it possible for The Lineup to celebrate the horror stories you love.