October 23rd rings in Scorpio season, which looms powerfully until November 21st. This is controversial water sign is also known as the sign of the Scorpion. They have many wonderful qualities, like their honesty, loyalty, courage, and passion. So why are they so often the subject of trash talk in the zodiac?
For as admirable as Scorpios can be, they do tend to have a dark side. At their worst, they can be manipulative, stand-offish, and violent. But don't worry—a good horror book is the perfect outlet for all these less-desirable inclinations.
Here are eight terrifying horror books for Scorpios.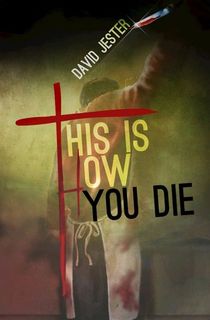 This Is How You Die
This sign of the Scorpion is ruled by two planets: Pluto, a planet representing transformation, and Mars, a planet representing aggression. So when it comes to horror, Scorpios will find a deep appreciation for characters going through some violent changes...
Herman is like other teenagers his age. He's not an academic genius, or a party animal, or even an infamous bully like the ones he faces every day. In fact, the only person he identifies with at all is the man he idolizes: a prolific serial killer called The Butcher.
One day, after a brutal beating from the kids at school, Herman drags himself home to his cold and distant father. But everything is about to change. In one incredible moment, he finds out that not only has his father died, but that his father was the very Butcher that the town feared and he worshipped. Now Herman dedicates himself to following in his deadly footsteps.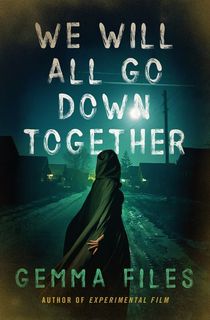 We Will All Go Down Together
This water sign is powerful at their core, and their known for being drawn to the taboo—like the occult.
We Will All Go Down Together is an intricately woven tale of interconnected families. Five clans fled Scotland to settle down in Dourvale, Ontario. But they weren't just any clans—they were the Five-Family Coven, the descendants of witches. Today, they live as shamans, spellcasters, singers, and thieves, staying afloat by trading their special talents...for those who can afford it.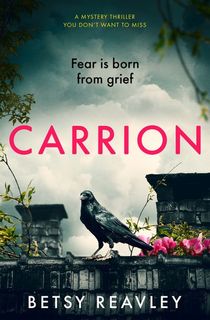 Carrion
Scorpios love asking questions and doggedly pursuing the truth. But what if that pursuit is more dangerous than it's worth?
Monica's life is turned inside out when she manages to survive what should be a fatal accident. With no memory of the events leading up to that terrible day, she is plagued by terrifying visions and looming questions. Why did her car crash? And why is she being haunted by a crow? The answers are out there, but she may not like what they unfold.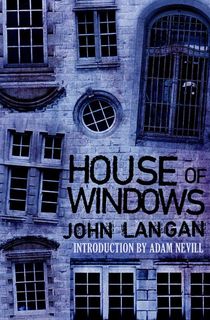 House of Windows
Secrets are very dear to Scorpios, and gossip and smalltalk are their worst nightmare. Sometimes literally.
Veronica Croydon has waded through the eye of a scandal for years.First, she was just the younger woman her famous professor left his wife for. And then she became his widow. A writer sharing a vacation home with Veronica is given the chance to hear her complex story, and what unfolds is a tail of a troubled relationships bending under the weight of psychological and paranormal stressors.
Needful Things
A Stephen King classic. In Castle Rock, Maine, there is no shortage of the strange and peculiar. But one mysterious store is odder than the rest. The shop's proprietor, Leland Gaunt, always seems to know just what people are looking for—precisely what they desire. But while everything is for sale, nothing bears a price tag. The thing you most desire can be found here, and all it takes is a little cash and the menace of your fellow neighbors. No one hesitates to make deals in the shop, paying no heed to the sign declaring "caveat emptor": buyer beware.
The sign of the Scorpion hates letting people get too close. They keep their thoughts and feelings to themselves. So what could be more horrifying than your deepest craving set out on display for a terrible, terrible price?
The Bone-Weaver's Orchard
As Charley Winslow's friends vanish from The Old Cross School for Boys, the accepted story is that they ran away from home. Charley tells tales of a sighting of a ragged grey figure lurking in the halls at night, but everyone dismisses those as the workings of an overactive imagination. But one night Charley is led to a pool of blood hidden behind a false wall, and he has two options: Let it be, focus on school, and wait for his father to collect him. Or explore the hidden inner workings of the school and pry into a story of madness and murder.
With help from the school gardener and the staff nurse, Charley dives head-first into the dangerous history of Old Cross. What he drags into the light is a scandal that dates back to the school's origin as the home of a noble family. A scandal that still leaves nightmares behind in these dreary halls.
Through Charley, this book highlights many of Scorpio's wonderful traits: bravery, resourcefulness, and a commitment to the truth.
North American Lake Monsters
Scorpios tend to have a pretty bad reputation among the zodiac, but at their core, they're just highly emotional. Of course, sometimes those emotions—like jealousy, suspicion, and distaste—can showcase the worst sides of them.
This gripping collection delves into the darkest corners of the human psyche. Centered on monsters—both real and imagined, inner and outer—these tales reflect humans at their very worst. Sometimes monsters are found in tales of love, behind the masks of parents or lovers. Sometimes they are found in ruin, and on occasion, redemption.
You
This water sign has a big heart that makes them passionate. But sometimes passion goes too far into obsession...
When Joe Goldberg meets a beautiful aspiring writer at the East Village bookstore where he works, it's easy enough to find her by Googling the name on her credit card. Guinevere Beck's social media is public and prolific. It gives Joe all the information he needs to know to insert himself in and control her life. She'll be in his waiting arms in no time. And if anything—or anyone—stands in his way, he'll just have to remove those obstacles.