Gemini season reigns from May 21st to June 21st. This air sign is represented by the Twin, which reflects their mercurial dual nature. This makes them adaptable to nearly any situation—a definite leg-up when it comes to serial killers and terrors from an unnatural world. But this also means that they lose interest in things quickly, and in an effort to keep life fresh and exciting, they may find themselves in more trouble than a bit of fun is worth.
A free-spirited nature doesn't mean they're fearless, though. In fact, if you know how to push their specific buttons, it's incredibly easy to get under their skin. Here are eight horror books that will shake Geminis to their core.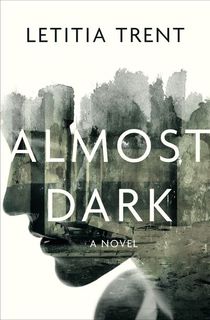 Almost Dark
Back in 1993, teenage twins Claire and Sam snuck out to the rumored high school party spot at the old textile factory. When her brother falls through a basement window and gets hurt, Claire darts off to find someone to help. She thought she was leaving Sam to wait there alone. But the factory wasn't as empty as they thought.
15 years later, Claire is a librarian drowning under the still fresh guilt of her brother's death. Her life is quiet and lonely without her other half—until Sam starts paying her visits. In the midst of this startling development, an ambitious business developer arrives in town to turn the old textile factory into a retail space. But some violent pasts are better left untouched.
While Gemini is the sign of the Twin, that aspect of this book is a mere (but happy) coincidence. What will really hook this sign's interest is its exploration of loneliness and feeling alone—one thing that gets their skin crawling more than anything.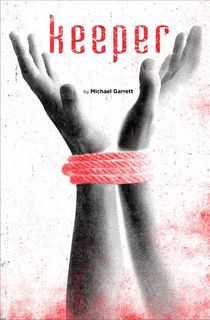 Keeper
As an air sign, Geminis are the ultimate free spirits. They hate the very concept of confinement—even if it's just perceived.
Wayne Crocker saw the woman drifting helplessly through the raging river, and he risked his own safety to power through a blizzard and pluck her out. Driving her across ice-slick roads to his home, he even treated her for exposure. But when Nancy Barnett finally awoke, she believed that Wayne was her kidnapper—and nothing could convince her otherwise. Stranded together without a telephone or electricity, Wayne now has to keep Nancy from reporting a crime that would get him locked up forever.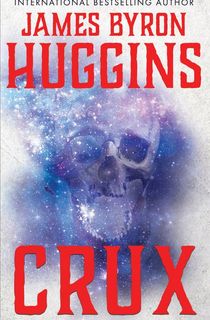 Crux
One of the best things about Geminis is their natural and vivacious curiosity. Of course, we all know that curiosity killed the cat...
In an effort to understand and explore the secrets of the vast galaxy, a group of scientists design a machine powerful enough to rip a hole in space and time. This hole doesn't open up the dark secrets of their own world, though—it opens a gateway to a nefarious place beyond their own. After the physicists vanish, a series of brutal murders strike the facility. As an elite military squad embarks to uncover the hideous truth, a sister of one of the missing scientists hires a powerful stranger to find out her sister's fate.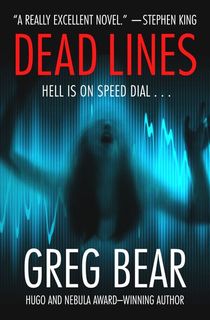 Dead Lines
Geminis are big lovers of communication—they'll stop and chat with almost anyone. But what happens when some conversations get too deep?
Peter Russell has been a shell of his former self ever since his young daughter was kidnapped and murdered. He used to be at the top of his game directing adult films, and now he runs shady errands for an eccentric millionaire. But when a Los Angeles start-up asks him to make promotional videos for their new piece of technology, everything changes. Their product, Trans, provides top-notch mobile communication which operates with perfect clarity absolutely anywhere.
As Peter gets to work pushing the product out into every open palm, he gives the device a try himself. At first, it's a shocking, unsettling miracle that he's seeing his dead little girl. And then come the disembodied, furious voices from another dimension. As users of Trans begin to die, a portal to Hell is on the brink of bursting open.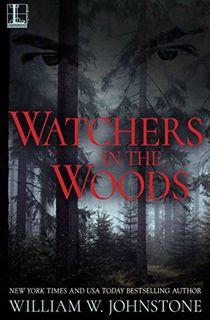 Watchers in the Woods
This sign of the Twin loves trips and travel. It's an admirable trait, but in the world of horror, that kind of attitude gets you voted Most Likely to Get Murdered in the Woods.
On the heels of their 30-year high school reunion, Susan Benning and her old friends pack up their families and set out for a camping trip in the mountains of Idaho. Everyone was excited about the little getaway, but the further they moved into the woods, the more it felt like something was wrong. Something was off. Something was watching them from the trees.
An old race has lived amongst the Great Trees for centuries, having their home trampled upon by "others" who slaughter animals and pollute their land and waters. But they're ready to ensure these intruders know it's best to stay away.
Exquisite Corpse
Even beloved friends of Geminis have, on occasion, described them as flaky. But that's just because it's hard to keep them entertained, and boredom is one thing they can't abide by. Just cross your fingers they don't get their kicks through darker delights...
Andrew Compton isn't your typical serial killer—he thinks murder is an art form. After escaping prison with a faked death, Compton travels to America with plans to elevate his art to a whole new level. His perverse desires urge him to destroy young boys, but as he teams up with Jay Byrne, he learns new heights of depravity he never could have imagined. The pair set their sights on the perfect victim: a young Vietnamese-American runaway, Tran.
Imaginary Friend
Besides being one of the friendliest signs around, Geminis are also known for their vivid imagination. But if you think combining the two into imaginary friends would be harmless, you'd be wrong.
Fleeing an abusive relationship in the middle of the night, Kate Reese is determined to provide a better life for her 7-year-old son, Christopher. They build a new life together in Mill Grove, Pennsylvania—as out of the way as it gets. Everything is perfect at first. And then Christopher disappears.
He's gone for six endless days when he re-emerges from the woods. He's not hurt, but he's not quite the same. There's a voice in his head, spinning tales of a mission only he can complete. He has until Christmas to build a treehouse in the woods, or else his mother and the rest of town will pay the price.
Misery
This Stephen King classic doesn't just tap into that fear of confinement—though it does, and does it well. It embraces the famous duality of Geminis in its nefarious antagonist, the iconic Annie Wilkes.
Paul Sheldon is a famous author who has just made his most controversial career move to date: he's killed off Misery Chastain, the protagonist of his beloved romance series. He's ready to move on to bigger and better creative endeavors. But is he ready for the consequences?
When a car accident leaves him broken and near-death, he finds himself rescued by his number one fan, Annie Wilkes. As she nurses him back to health, she lets him know just how upset she is with what he did to Misery. She's kind enough to give him a chance to write a brand-new novel bringing her back. But if he disagrees, her style of persuasion will get a lot more violent.