The season is upon us! No, I don't mean the holidays. I mean Sagittarius season. Obviously. From November 22 to December 21st, the stars are shining bright for the zodiac's most wild-hearted adventurers. Extroverted and full of fire, these Archers are some of the best storytellers around—and they enjoy a good story themselves. And what's more exciting than being scared?
Whether you're a Sagittarius, love one, or just enjoy celebrating the wheel of the zodiac, here are eight horror books tailored to the taste of those born in the season of the Archer.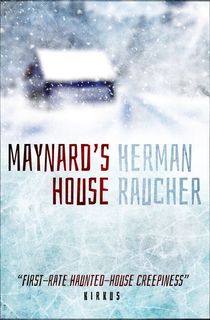 Maynard's House
Sagittarius season just so happens to coincide with the dawning of winter—but it's not the snow that makes this book the perfect horror read for those born under the sign of the Archer. Sagittariuses are the free spirits of the zodiac—they like to move about as they please and rebel against all form of containment. So claustrophobic terrors will really get their hearts racing.
In Maynard's House, Vietnam veteran Austin Fletcher inherits a house in the north of Maine from Maynard Whittier, a soldier who was killed in action. But though the landscape of Maine may be vast, the isolation of it all is stifling. All around the cabin there is a frozen wasteland, and slowly the horrors within the house make themselves known. But what is in Austin's mind, and what is the cause of a very real presence?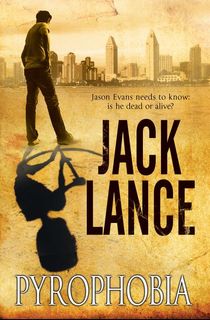 Pyrophobia
Okay, okay—yes, Sagittarius is a fire sign, but that's not what makes Jack Lance's Pyrophobia the ideal read for this bunch! Those born under this sign tend to be big talkers, which can either make them incredibly inspiring or terribly intimidating. So what happens when powerful messages are used for evil?
Jason Evans has it all: a wonderful wife, a steady job, and a heap of friends. His intense fear of fire hasn't held him back at all. In fact, the only thing to wreck his happiness is the strange photographs he's receiving from an anonymous sender. And if the pictures of a graveyard aren't chilling enough, the messages attached to them certainly are. "You are dead. You think you're alive, but you don't exist."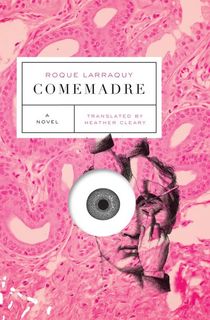 Comemadre
Love 'em or leave 'em, Sagittariuses have a great sense of humor. A horror read that weaves in some laughs is going to be a big hit with this crowd.
1907, along the border of Buenos Aires: a doctor gets tangled up in a experiment that seeks to explore the line between life and death. A century later, an artist is so devoted to the aesthetic transformation he becomes the object of art himself. Ants forming perfect circles, love affairs gone too far, carnivorous plants, mutilation—engrossingly dark and wickedly humorous in equal turns, this book examines the never-ending human pursuit of progress and transcendence.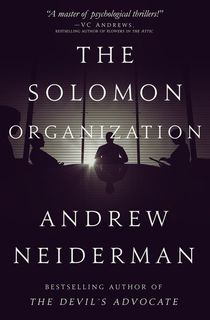 The Solomon Organization
A conspiracy is a Sagittarius's worst nightmare. It combines their disdain for big, off-the-wall theories with their hatred of feeling trapped. So why not lean into that discomfort for some thrilling terror?
Scott Lester is in the middle of a bitter divorce. There are vicious accusations of adultery, alcoholism—and worse. Accusations that happen to be true. But in a bid to keep custody of his five-year-old daughter, Scott seeks help from a secret society of men called the Solomon Organization. Sympathetic to Scott's all too common plight, the organization is fully on his side. They're not even asking for money—doing what's best for his daughter is all that they want. But what they think is best may be more chilling than just rolling over and accepting his loss...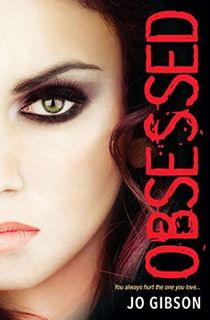 Obsessed
If you want to drive away a Sagittarius, all you have to do is be clingy. There's no lover worse for these Archers than one who can't give them their own time and space. Imagine how much worse it would be for them to have a stalker...
In this collection of two pulse-pounding novels of romantic obsession, Michael Barton is seen as a real catch by most women he meets. So when the women vying for his affections decide to have a little contest, Michael makes the perfect prize. But one of the women has wanted him for years—enough to be some killer competition...
Spare Room
What if the place you're supposed to feel the safest is the place you may never get out of alive? Lisa is thrilled when she finds the perfect room to rent in a huge house. The couple who lives in the home are sweet and warm to her when she moves in. The only thing off about the place is the suicide note hidden in her room...
The owners insist Lisa is their first tenant, and though Lisa doubts her suspicions, she's determined to uncover the secrets of this man who supposedly never took residence in her room. But as more and more disturbing incidents unfold in the house, it becomes clear that someone doesn't want Lisa sticking her nose into the truth at all.
We Have Always Lived in the Castle
This classic horror read by the acclaimed Shirley Jackson (who just so happens to be a Sagittarius!) follows Merricat Blackwood, a young woman living with her sister, Constance, and her uncle, Julian, on the family estate. There used to be more Blackwoods—seven of them in total—until most of them perished at the hands of arsenic snuck into the sugar bowl.
Being declared innocent of her family's murders, Constance has returned home. Merricat is determined to shield her from the curiosity and suspicions of the locals. But when their cousin Charles arrive, there's a new threat Merricat must keep from her sister.
Mongrels
As Sagittariuses are fun-loving, high-energy, creatures of independence, many might consider one to be a wild child. And really, there's nothing wilder than werewolves.
With more of that humor that any Sagittarius loves, Stephen Graham Jones pens a tale about a peculiar family living on the outskirts of society. The world at large despises and fears them, and left to their own devices, they must fight to survive in a hostile world. In this family is a young boy who has known nothing else besides being an outsider. Not quite one thing or the other just yet, the boy must come of age and determine if he belongs on the road with his mongrel family, or on the other side of the tracks with the more conventional set.