Make no mistake, dear reader: These are strange times we're living in. Thankfully, our society is strong; we're in this together. And as we hunker down to combat the COVID-19 pandemic, many of us have found that we have more time to read than ever before.
Related: 13 Pandemic Horror Books to Keep You Occupied During the Coronavirus Outbreak
In fact, with so much extra time to read, you may be short on books. Luckily, for all you true crime fans out there, there are plenty of gripping reads—and, indeed, whole bundles of true crime books—that will keep you engaged while you shelter in place. So stay where you are, settle into your favorite reading chair, and dive into a chilling read (or two or three or more) with a few of our favorite true crime book bundles below.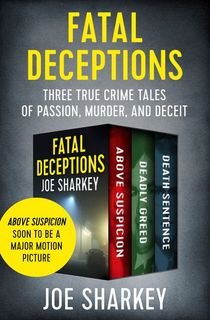 Fatal Deceptions
New York Times journalist Joe Sharkey collects three chilling real-life stories that track the grim depths of human greed, ambition, passion, and fear—including the true story of Mark Putnam, the only FBI agent to ever confess to murder, the case of a man who tried to get away with an unspeakable crime by pinning it on someone else, and the true-life tale of the American dream come tragically undone, as one deranged man named John List takes it upon himself to execute his entire family.
Related: Above Suspicion: The Disturbing Story of the FBI Agent Who Strangled His Informant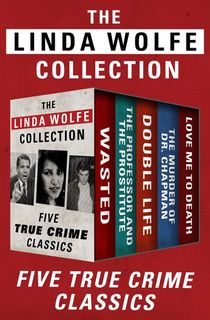 The Linda Wolfe Collection
She's been nominated for the Edgar Award and praised by everyone from The New York Times to Ann Rule, and now you can get five of Linda Wolfe's riveting true crime novels in one unbeatable bundle. From the "Preppy Murder" that shocked the nation in 1986 to the hunt for the serial killer responsible for the death of her best friend, Wolfe's books all feature searing portrayals of disturbed minds and the havoc that they wreak.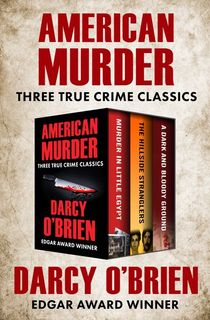 American Murder
Winner of the Edgar Award and the Ernest Hemingway Award, Darcy O'Brien's true crime novels paint a portrait of violence in rural America and the damaged minds that inflict gruesome harm on their neighbors. These three novels—including the story of a respected small-town doctor named John Cavaness who led a violent double life, the Hillside Stranglers, who terrorized 1970s Los Angeles, and a hillbilly gang that would do anything for cash—will keep you turning the pages long into the night.
Related: 12 Dark and Extraordinary Pandemic Books to Make You Feel Less Alone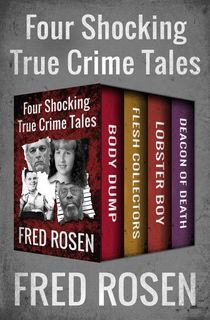 Four Shocking True Crime Tales
Former New York Times columnist Fred Rosen takes us on a tour of some of the most bizarre true crime stories you'll ever read with these four tales of murder, mayhem, sideshows, and serial killers. From a murder-for-hire plot on the carnival circuit centered on "Lobster Boy" Grady Stiles Jr. to the chilling case of Deacon of Death Sam Smithers, who hid dark secrets and a bloody ax, Rosen's true crime tales prove the old adage that truth is stranger than fiction.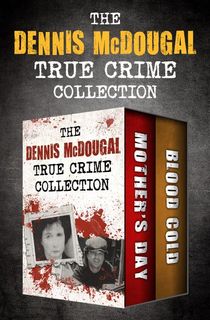 The Dennis McDougal True Crime Collection
Peabody Award-winning journalist Dennis McDougal crafts gripping exposés of the darkest sides of the human heart. In Mother's Day, he charts the madness and violence of Theresa Cross Knorr, a woman who abused and ultimately murdered two of her own daughters—with the help of her sons. And in Blood Cold, he teams up with media expert Mary Murphy to tell the true story of actor Robert Blake, who was accused of murdering his own wife—or hiring someone to do it for him.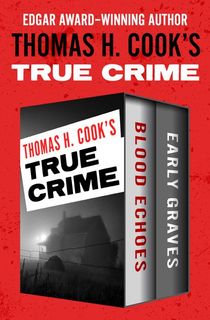 Thomas H. Cook's True Crime
Seven-time Edgar Award nominee Thomas H. Cook has been nominated for the award in five different categories, and won it for his novel The Chatham School Affair. This bundle collects two of his best true crime tales, Blood Echoes, a "scorching indictment of the legal and court systems" (Publishers Weekly) that reveals the truth behind a brutal crime and the trial that followed, and Early Graves, the story of Alvin and Judith Ann Neelley, who became the youngest woman ever sentenced to death row.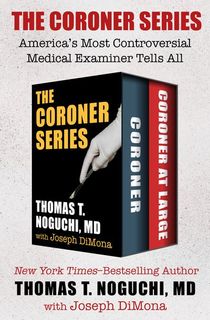 The Coroner Series
Called "the coroner to the stars," renowned medical examiner Thomas Noguchi plied his skills in Los Angeles, though by the time he met the city's biggest stars, "they were already on his autopsy table" (Los Angeles Times). Now, in his celebrated autobiography and its follow-up, he brings his forensic acumen to some of the most infamous celebrity deaths in recent memory, including Marilyn Monroe's suicide, the murder of Sharon Tate, Elvis Presley's final hours, and the mysterious drowning death of Natalie Wood.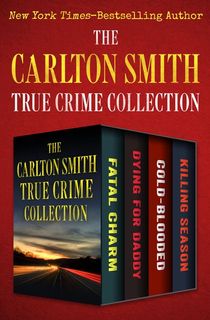 The Carlton Smith True Crime Collection
A finalist for the Pulitzer Prize and the author of The Search for the Green River Killer, Carlton Smith's bestselling true crime stories have riveted countless readers. Now, four of them are gathered together into an unbeatable bundle of serial killers, suspicious behaviors, and unsolved murders—often committed by those closest to the deceased. From the husband and father driven to unspeakable acts in Dying for Daddy to the unsolved serial murders that rocked the town of New Bedford, Massachusetts, these four true crime reads will keep you reading way past your bedtime.
Michael Benson's True Crime Bundle
Complete with chilling photographs, these three true crime novels of sadists and serial killers are the stuff of nightmares—made all the more chilling by the fact that they really happened. Michael Benson has written about a number of topics, but his true crime books are always visceral, frightening, and impossible to put down. And these three books are the very best of his body of work.
Sex. Murder. Mystery.
This bundle presents two true crime novels and a short story by New York Times bestselling author Gregg Olsen. Bitch on Wheels recounts the story of Sharon Nelson, who convinced her mountain man lover to murder two of her husbands, and gave her confession in a Pizza Hut. In If Loving You is Wrong, Olsen takes apart the case of Mary Kay Letourneau, the 34-year-old teacher and mother of four who was convicted of raping one of her sixth grade students. The two ultimately had two children together and married after Letourneau was released from prison. Lastly, a bonus short story introduces readers to a sensational kidnapping case.
Karen Kingsbury True Crime Novels
Today, she is better known as a writer of novels about family life, but at the beginning of her career, Karen Kingsbury wrote four true crime novels. However, "the darkness in these stories became more than she could bear," as she explains in a reader's letter included with the bundle. A woman falls in love with the man she's writing letters to in prison, with tragic results. A bigamist CIA agent plots the perfect murder. Two young men disappear without a trace during spring break. All these stories and more await you in this bundle of shocking novels dating back to the beginning of Kingsbury's literary career.
This post is sponsored by Open Road Media. Thank you for supporting our partners, who make it possible for The Lineup to continue publishing the true crime and creepy stories you love.