American true crime writer and journalist Linda Wolfe first came to prominence with her 1989 book Wasted. A study of Robert Chambers' "Preppie Murder," it received an Edgar Award nomination and recognition as a New York Times Notable Book. By then, Wolfe had already published two other compelling true crime reads—The Murder of Dr. Chapman and Love Me to Death—in addition to contributing to publications like New York Magazine and Vanity Fair.
On February 22, 2010, Linda Wolfe passed away at the age of 87. Her passing marks the end to an astonishing career in journalism and true crime reporting. Below, you'll find all five of her true crime books—each one a showcase of the keen journalistic eye she uses to examine the monsters who walk among us.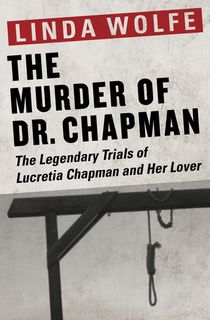 The Murder of Dr. Chapman
Wolfe's first true crime book takes readers back in time: The Murder of Dr. Chapman follows the downfall of Lucretia Chapman, who was accused of murdering her husband in 1831. All seemed to be well in the family's seven-person household—until Lino Espos y Minda, a Cuban con artist, paid an extended visit. One month after Lino's arrival, Dr. Chapman was found dead by poisoning. Even more disconcerting was Lucretia and Lino's marriage just two weeks later. Naturally, the police grew suspicious of the couple's rushed nuptials, which led to two widely publicized trials steeped in racism, sexism, betrayal, and lies.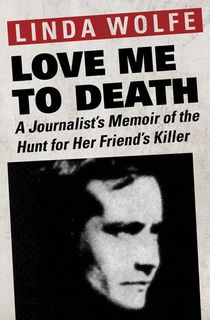 Love Me to Death
One's passion for true crime significantly changes when a crime hits close to home. Linda Wolfe knows this better than anyone, having chronicled the investigation of her friend's 1983 murder in Love Me to Death. It was an emotional project—but one that was also fraught with confusion and mystery: Though the prime suspect, Ricardo Caputo, eventually confessed to several murders, he denied any responsibility in Jacqui Bernard's death.
Wolfe's quest to uncover the horrifying truth—a journey that took her to lawyers, psychiatrists, and Caputo himself—is a compelling but devastating book for fans of true crime memoirs like The Red Parts.
Related: 9 Books About Unsolved Mysteries That Will Keep You Up at Night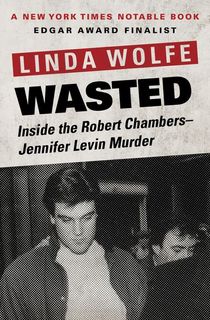 Wasted
Considered the definitive account of the Preppie Murder, Wasted tells the story of Robert Chambers—the all-American college kid who became a killer. In 1986, 18-year-old Jennifer Levin left a Manhattan bar with Chambers. The next morning, her body was discovered in Central Park, half-naked and beaten. The case quickly captivated the nation—Chambers' "rough sex" excuse is a notorious example of the "she was asking for it" defense strategy—and Wolfe's account brought her fame as a true crime writer.
Related: Robert Chambers: The Preppie Killer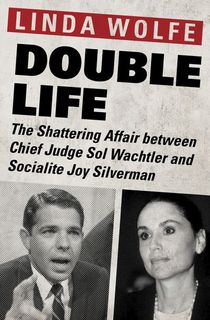 Double Life
Chief Judge Sol Watchler was a well-respected man until his life came crashing down in 1993. His mistress, New York socialite Joy Silverman, accused him of extortion and blackmail. Their affair had been a dirty secret, but it was Watchler's treatment of Silverman that was revealed to be the most shocking secret of all. Linda Wolfe rehashes all the tabloid-worthy details in Double Life, a true crime book that even earned Ann Rule's seal of approval.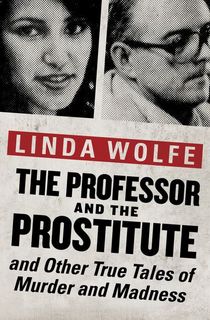 The Professor and the Prostitute
This collection gives you not one but eight true crime tales. The titular story recounts the deadly affair between Tufts professor William Douglas and his prostitute lover. Other entries include the bizarre case of two twin brothers, murderous love in the underbelly of 1980s New York, and a teenager's cold-blooded attack on his parents. The Professor and the Prostitute has something for very stripe of true crime fan.
Related: 8 Books Like Midnight in the Garden of Good and Evil
This post is sponsored by Open Road Media. Thank you for supporting our partners, who make it possible for The Lineup to continue publishing the horror stories you love.
Featured photo of Robert Chambers: Alchetron
KEEP SCROLLING FOR MORE CREEPY STORIES