Sure, the world outside can seem an awful lot like a horror novel right about now—when the current COVID-19 pandemic was still in its infancy, people were even making comparisons to Stephen King's doorstopper epic The Stand. But sometimes the best antidote to real-life horror is some fictional horror that you can fall into and that will help you tune out the outside world for a while. Plus, with so many of us practicing social distancing and staying home during the outbreak, we have a lot more time to read than we otherwise might. So, here's a devil's dozen epic horror books—from sweeping standalones to a few of our favorite horror series—that can help you get through the next few days, weeks, or however long this quarantine lasts…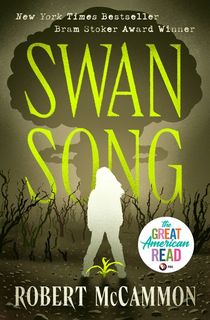 Swan Song
Boy's Life may be Robert McCammon's magnum opus, but Swan Song, considered by some to be his answer to Stephen King's The Stand, is perfect reading for an apocalyptic moment. This epic tale of good and evil against the backdrop of an America devastated by nuclear war has been called a "grand and disturbing adventure" (Dean Koontz). For those who want intimate character portraits going up against horror on the grandest possible scale, McCammon has you covered.
Related: 12 Dark and Extraordinary Pandemic Books to Make You Feel Less Alone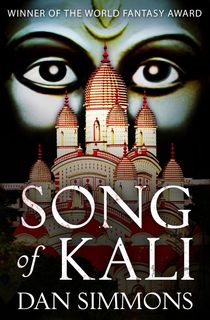 Song of Kali
Dan Simmons writes epic horror novels that are as filled with twists, turns, and terrors as they are thick with pages. The Terror was recently adapted to television by AMC, while Drood offers a fictionalized account of the life of Charles Dickens and Carrion Comfort tracks a cabal of powerful psychics throughout world history. Song of Kali was the book that catapulted Simmons to international renown in 1986, when it won the World Fantasy Award. Today, however, this tale of an editor's search for a lost manuscript that leads to an encounter with the goddess of death is comparatively forgotten—and ripe for rediscovery!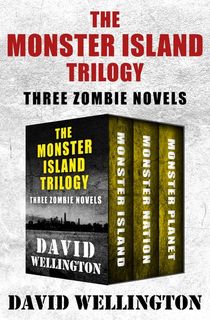 The Monster Island Trilogy
There are lots of zombie books out there, but few offer the scope of David Wellington's Monster Island trilogy. It begins with Monster Island, which sees a UN weapons inspector and an all-female squad of African soldiers heading into the ruins of Manhattan, a city overrun by millions of zombies. Wellington's trilogy then jumps to a prequel in the form of Monster Nation, which shows the beginnings of the plague as it ravages the American Heartland. Finally, in Monster Planet, humanity's last stand against the zombie plague and its master, the Tsarevich, is brought to visceral life.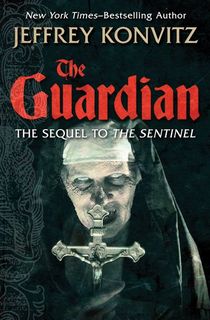 Night Life
A Bram Stoker Award nominee, Ray Garton has been called a "horror maestro" by Publishers Weekly. Live Girls is one of his best-known novels, a gritty reimagining of the vampire mythos that finds Davey Owens reluctantly transformed into a creature of the night. In Night Life, the long-awaited sequel to that classic of the genre, the vampires that Davey failed to slay back in New York have tracked him to his new home in Los Angeles, and they intend to make him pay—in blood!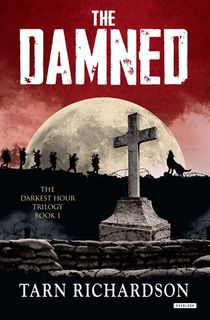 The Damned
World War I was already a dark era, but in Tarn Richardson's trilogy, the "war to end all wars" serves as a cover for darker forces. Werewolves and satanic plots haunt the trenches, while the flawed inquisitor Poldek Tacit tries to protect the Vatican—and all humanity—from sinister forces, including the Antichrist himself. The Damned kicks off this blood-curdling series.
Night Film
Cult horror filmmaker Stanislas Cordova hasn't been seen in public for more than three decades. When his daughter is found dead in an abandoned Manhattan warehouse, however, an investigative journalist who once nearly exposed the reclusive director believes there's something sinister at work. As the journalist is drawn deeper and deeper into the hypnotic world of the infamous filmmaker, the reader is brought along for the ride, into a dark, deeply imagined tale of modern-day horror from New York Times bestselling author Marisha Pessl.
Related: Here Are the 50+ Best Horror Movies on Netflix You Can Stream Right Now
The Dark Tower I: The Gunslinger
Perhaps no other author has written more epic horror novels than Stephen King—a man who needs no introduction, and whose name is synonymous with the genre. Any number of King's books are perfect escapes for your quarantine reading. Tales like The Stand or Cell or Under the Dome have some obviously eerie echoes with our current situation, while It or The Shining are just classics, full stop. But for purely epic King reading, nothing beats his dark fantasy series The Dark Tower.
Beginning with The Gunslinger, first published in 1982, this eight-book series was inspired by a Robert Browning poem, not to mention everything from Arthurian legend to The Lord of the Rings and Spaghetti Westerns. Ambitious even for King, the Dark Tower series literally connects all of Stephen King's books into one massive, fantastical tapestry that has to be read to be believed.
Annihilation
Annihilation, the first book in Jeff VanderMeer's epic Southern Reach Trilogy, was adapted into a 2018 film by Alex Garland, starring Natalie Portman. It also won the Nebula and Shirley Jackson Awards for Best Novel. An exploration of a strangely altered stretch of the American coast called Area X, and the even stranger people who roam it, the Southern Reach trilogy landed on the New York Times bestseller list. It's been called "creepy and fascinating" by Stephen King and "the most uncompromising—yet most rewarding—genre series" by Slate.
Books of Blood - Volume 1
"I have seen the future of horror and his name is Clive Barker." Stephen King famously uttered those words after reading Barker's legendary, six-volume debut short story collection, Books of Blood. While Barker later went on to write plenty of long, epic novels that would make ideal quarantine reading—Imajica, The Great and Secret Show, and Coldheart Canyon all spring to mind—there may be no better place to get started with his fiction than with the short stories that made him famous. You won't find many short stories in this article, since we're listing epic reads; but Barker achieved something truly epic with the short form here, carving out a bloody new voice that has reshaped the face of horror forever.
Interview with the Vampire
When it comes to epic, multi-generational tales of horror, there are few practitioners more synonymous with the form than Anne Rice. Her book Interview with the Vampire was adapted into a film starring Brad Pitt and Tom Cruise and spawned a series of hit sequels detailing the loves and "lives" of several vampires through the ages.
Related: Vampires, Witches, and More: The 9 Best Anne Rice Books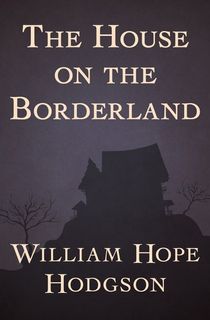 The House on the Borderland
For fans of H.P. Lovecraft who lament that he didn't write more novels, there's William Hope Hodgson. An inspiration of Lovecraft's, Hodgson wrote boatloads (sometimes literally, as his stories often deal with weird happenings at sea) of short stories and a handful of novels that number among the genuinely great long-form works of weird fiction. Of these, perhaps the most epic is the notoriously difficult-to-read The Night Land, but the best is probably The House on the Borderland, a tale of cosmic horror that takes place in a derelict house on the border of otherworldly dimensions.
The Ceremonies
"Klein has only two books and a handful of scattered tales to his credit," critic S.T. Joshi once wrote, "and yet his achievement towers gigantically over that of his more prolific contemporaries." Klein never did write more than that handful of stories and one novel, The Ceremonies, an expansion of his celebrated short story, "The Events at Poroth Farm." That one novel is worth an awful lot, though, and Stephen King once called it, "the most exciting novel in the field to come along since Straub's Ghost Story."
This post is sponsored by Open Road Media. Thank you for supporting our partners, who make it possible for The Lineup to continue publishing the true crime and creepy stories you love.