On the morning of August 26, 1986, a cyclist spotted the body of a young woman in Central Park. She was strangled to death, her neck scored with cuts from her own nails—a sure sign that she'd fought, and she'd fought hard. Her name was Jennifer Levin, and while investigators examined the scene, her killer hid just a few feet away.
A 20-year-old with a history of substance abuse and petty crime, Robert Chambers was a prep school drop-out who moved in the same social circles as Levin. After leaving a bar together on the night of August 25, Chambers raped and killed Levin in the early hours of the morning.
Related: The Preppy Killer: Robert Chambers and the August 1986 Murder of Jennifer Levin
But the stories Chambers told were much different—in one instance, he claimed Levin had sexually assaulted him—although his ever-changing alibis did little to convince a jury of his guilt. They failed to reach a verdict even after nine days of deliberation, whereupon Chambers accepted the prosecutors' deal to plead guilty in exchange for a reduced sentence. He served time for Levin's murder until 2003—earning the moniker the Preppy Killer—only to return to prison on drug charges just five years later. He remains there to this day.
From November 13 to November 15, AMC and SundanceTV will air The Preppy Murder: Death in Central Park. The new five-part docuseries promises to offer a fresh take on the case, exploring its relationship to rape culture, privilege, and the state of the American Dream near the end of the 1980s.
The series has reminded us once more of Wasted, Linda Wolfe's definitive account of the Preppy Murder. Perhaps more so than any other, Wasted captures the obsession with which the American public followed the case and how it reflected our warped perceptions of class, sex, and violence.
Related: 46 Gripping True Crime Books from the Last 54 Years
By the time Wolfe wrote Wasted, she already had a storied career that included stints at New York's Partisan Review, Life Magazine, and New York Magazine. Food is one of her areas of expertise—she's actually the author of two cookbooks—but true crime is never far from her mind. While she wrote about global cuisine for various publications, Wolfe was always clipping crime stories from newspapers.
Related: Doubly Disturbing: The Marcus Twins' Mysterious Suicides
In 1977, Linda Wolfe became the first person to write about Stewart and Cyril Marcus—twin gynecologists whose apparent suicides inspired David Cronenberg's Dead Ringer—in a fictionalized novel titled Private Practices. Her nonfiction work on the Marcus twins case would appear in the 1986 true crime collection The Professor and the Prostitute. She continued down this path with titles like Wasted, and the other insightful true crime books outlined below . . .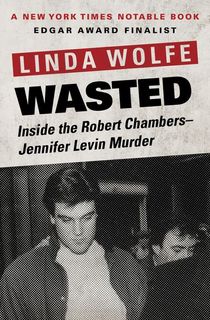 Wasted
Linda Wolfe has been called one of our best reporters, and it's easy to understand the acclaim when you read her book on the Preppy Killer. Wasted not only reconstructs the landmark case, it also captures Robert Chambers with a novelist's eye for character and detail—from his childhood with an immigrant mother to his spiral into drugs. It also highlights the damaging narrative perpetuated by the media, who claimed Jennifer Levin "courted death" by being a sexually active teenage girl. Meanwhile, the violence and excess of 1980s America serves as a compelling background, reminding us that the context in which a crime committed impacts the way it unfolds.
Related: 12 Books to Pair With Your Favorite True Crime Podcasts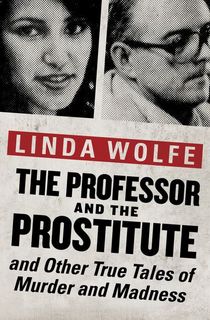 The Professor and the Prostitute
Tackling two of her favorite subjects—true crime and sexuality—Linda Wolfe collects several of her best-known essays and articles into one book (including the Marcus brothers piece mentioned above). The shorter pieces support a more in-depth investigation into the case of a Tufts University professor who led a secret life of pimps, pushers, porn shops . . . and eventually, murder. Altogether, The Professor and the Prostitute is a chilling study of the psychological forces that drive humans to act in the most inhumane ways.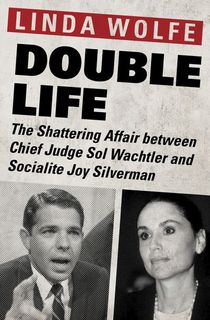 Double Life
After a lifetime as a jurist and a promotion to Chief Justice of the New York Court of Appeals, Sol Wachtler was convicted of blackmail and extortion against his former mistress. The case uncovered tabloid-worthy evidence of scandal, corruption, and prescription drug abuse that exposed a rot at the heart of political and judicial systems. Wolfe takes apart the explosive case from its very beginnings—tracing the lives of the primary players through the trial that brought down one of the most prominent judges in America.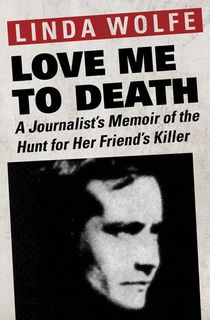 Love Me to Death
Linda Wolfe brings a novelist's intimacy to even the most remote true crime stories—but the 1983 case of Jacque Bernard was already close to home. The writer and activist was a dear friend to Wolfe, who believed Ricardo Caputo was responsible for Bernard's death. Caputo ultimately confessed to the murders of four other women, but not Bernard's. Seeking justice for her friend—or perhaps just closure—Wolfe embarks on a years-long investigation in Love Me to Death, going so far as to interview Caputo multiple times in her quest to find the truth.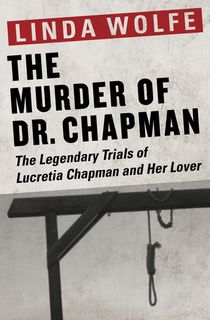 The Murder of Dr. Chapman
Linda Wolfe has tackled a lot of subjects in her body of work, but she often has personal ties to her true crime stories. With The Murder of Dr. Chapman, she reveals that she can bring this same sense of involvement and immediacy to cases that have long since come and gone. In this instance, it's the 1831 murder of Dr. William Chapman, a story of love, betrayal, and poison. But though the double trial for his murder shocked Americans over one hundred years ago, the issues at the center of the case—racism and sexism, for example—are ones that still haunt us today.
Related: 12 True Crime Authors Who Will Hook You on the Genre