In a world filled with true crime podcasts, there's a reason why WUNC's Criminal stands out. Maybe it's the show's pivot away from the salacious and toward the heartfelt, or its focus on telling the stories of the victims rather than (or in addition to) the perpetrators, or its hard look at the lasting impact of crime that goes well beyond the initial act. Whatever it may be, fans of the podcast can't get enough of what the show itself calls "stories of people who've done wrong, been wronged, or gotten caught somewhere in the middle."
Related: 13 Best True Crime Podcasts of 2019
If you need something to tide you over until the next episode drops, here are 14 true crime books that tackle the same kinds of stories that you've come to expect from Criminal—with unmatched wit, compassion, and insight.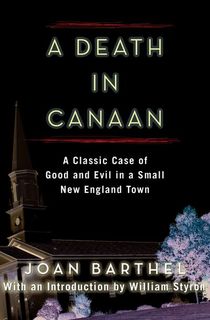 A Death in Canaan
When 18-year-old Peter Reilly was accused of the brutal murder of his own mother, police thought they had an open-and-shut case. After eight hours of grueling interrogation, Peter even confessed to the crime. There was only one problem: The townspeople of Canaan, Connecticut didn't believe that he had done it. Joan Barthel's "riveting" true crime classic (People) tells the story not only of the murder and its aftermath, but of the bonds between the townspeople, and how they rallied celebrities like William Styron (who contributes an introduction to the book) to their cause.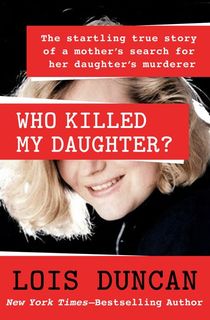 Who Killed My Daughter?
Lois Duncan was already a celebrated writer of crime and mystery novels—including I Know What You Did Last Summer, which inspired the slasher film of the same name—when she found herself in the midst of a true crime tragedy of her own. In 1989, her teenage daughter was shot dead by an unknown assailant, and the police seemed unable or unwilling to solve the crime. In this powerful true crime memoir, Duncan brings together the skills of an Edgar Award-winning author and the heartbreak of a grieving mother to create a moving tale of tragedy and a search for justice.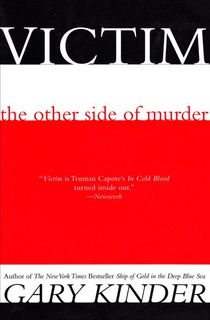 Victim
Required reading for FBI trainees at Quantico, Gary Kinder's searing story of the aftereffects of crime has been likened to "In Cold Blood turned inside out" (Newsweek). In 1974, a group of enlisted airmen from a U.S. Air Force base took five people hostage in the basement of a nearby home audio store in Ogden, Utah. The hostages were tortured and executed, but one man managed to survive after being shot in the head. In Kinder's account of his recovery and what came after, "the crime in question becomes not merely something that happened to somebody else somewhere else, but rather an event that touches us all firsthand and very deeply" (Boston Herald).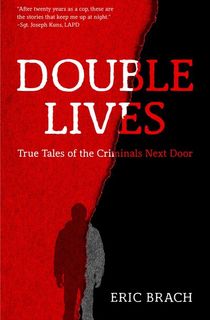 Double Lives
This is more than merely a titillating tale of serial killers and other predators who live seemingly normal lives until their ghastly crimes are discovered. Eric Brach's sobering nonfiction exposé also tells the stories of the people who knew them, including his own interactions with people who turned out to be criminals in his community, alongside a personal account of the ongoing opioid crisis.
Related: 13 True Crime Books About Lesser-Known, Suspected Serial Killers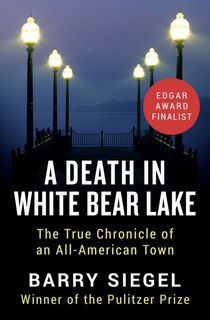 A Death in White Bear Lake
Teenage mother Jerry Sherwood gave up her first child for adoption. Two decades later, she set out to find him, only to discover that a shocking tragedy had taken his life just before his fourth birthday. Her push to find answers would uncover a string of abuse so shocking that FBI agent Kenneth Lanning has declared it one of the few cases of what can accurately be termed "ritual abuse." Author Barry Siegel doesn't dwell on the sordid details, however, instead using the case as a study not only of the changing landscape of child abuse laws in America, but also of a small town that sometimes saw what was happening, yet looked the other way.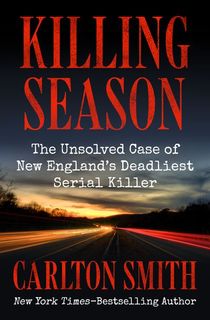 Killing Season
He's been called "New England's Deadliest Serial Killer"—but no one knows who he is. Pulitzer Prize finalist and New York Times bestselling author Carlton Smith traces the crimes of the New Bedford Highway Killer, while also exploring the lives of his victims, the former whaling town that he terrorized, and the factors that led him to avoid capture in this riveting true crime novel.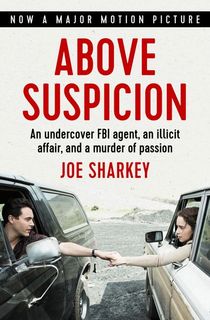 Above Suspicion
A young FBI agent with a spotless reputation should be the protagonist of a crime story; but in Joe Sharkey's "expertly told" true crime account (Publishers Weekly), FBI agent Mark Putnam is both criminal and crime-solver. Caught up in an affair with an informant and driven to a crime of passion, Putnam's own conscience eventually forced him to confess to the murder and lead authorities to the remains of his victim in this captivating and human account set in a lawless corner of Kentucky's coal country.
Related: Above Suspicion: The Disturbing Story of the FBI Agent Who Strangled His Informant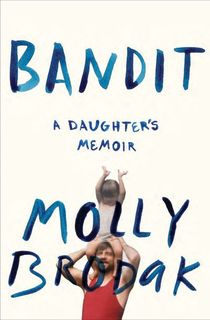 Bandit
Criminals have families too, though they are all too often forgotten or painted over in our haste to chronicle the lives of those who have committed terrible deeds. In this memoir, Molly Brodak describes her own life growing up as the daughter of a bank robber; a man she only half knew, who harbored a secret life that ultimately landed him behind bars and fractured her family.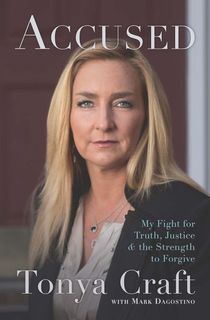 Accused
Tonya Craft was a small-town kindergarten teacher when accusations of child molestation cost her not only her job, but also custody of her two children. Her trial provoked shocking media headlines, but perhaps even more startling than the accusations against her was that they proved to be unfounded. Craft was acquitted on all charges, and in her tell-all memoir, she asserts that the children who testified against her were coached by parents and authorities in an effort to secure an arrest. She also paints a portrait of a mother driven to desperation by her love for her children—and hounded at all turns by false accusations.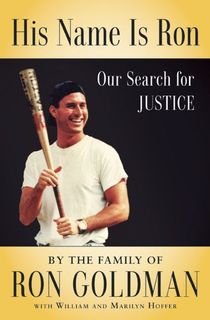 His Name Is Ron
All too often, the lives of a killer's victims are forgotten—or, worse yet, reduced down to a series of tabloid stereotypes. That's exactly what happened in the media circus surrounding the high-profile murder trial of O. J. Simpson, in which he was ultimately acquitted of the murders of his ex-wife Nicole Brown Simpson and Ron Goldman. After winning a civil case in which Simpson was found liable for both deaths, Goldman's family finally tells the story of his life and of the pain they felt when grieving him under such an intense media spotlight.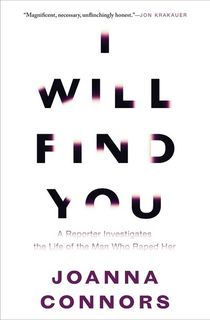 I Will Find You
In this "deeply humane and harrowing" memoir (Boston Globe), journalist Joanna Connors recounts her investigation into the life of the man who raped her. Years after the man was convicted and sentenced to prison, Connors embarked on a journey to find out who he really was—not his identity, which she already knew, but what his life was like, who he was friends with, and more. Her memoir teaches us not only about survival and courage, but about rape culture, class, and the factors that ultimately shape who we turn out to be.
Related: 46 Gripping True Crime Books from the Last 54 Years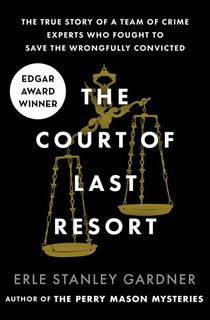 The Court of Last Resort
In this Edgar Award-winning book, the creator of the famed Perry Mason mysteries tells the true story of how he helped overturn the convictions of numerous men who had been wrongfully incarcerated due to poor legal representation, corruption, bias, forensic carelessness, and other miscarriages of justice. His clients were generally individuals on death row with no hope left except Erle Stanley Gardner and his Court of Last Resort.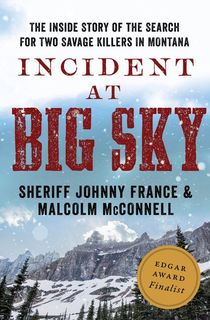 Incident at Big Sky
When father-and-son survivalists Don and Dan Nichols abducted champion athlete Kari Swenson in 1984, they kicked off a terrifying manhunt that shook Montana and made headlines around the world. In the final showdown, it was Sheriff Johnny France who faced the killers alone, making him "a modern legend" and "perhaps the most famous Western sheriff since Wyatt Earp," according to the Chicago Tribune. In Incident at Big Sky, France finally tells the incredible story in his own words.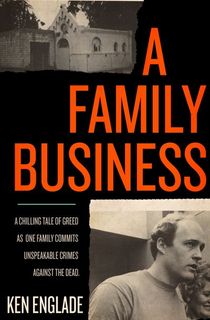 A Family Business
For more than half a century, the Sconce family had owned and operated the Lamb Funeral Home. They provided a service to bereaved families—and they also stole gold fillings and harvested organs from the dead who were entrusted to their care. In this even-handed, clear-eyed, and unsettling story, Ken Englade not only reveals the Sconce's "unspeakable crimes against the dead," but explores how they were able to get away with it for so many years.
This post is sponsored by Open Road Media. Thank you for supporting our partners, who make it possible for The Lineup to continue publishing the terrifying stories you love.