Leo season emerges with a roar from July 23rd to August 22nd. This sign of the Lion is bold, prideful, and keen to be the center of attention. While the fire sign can be passionate, fun-loving, and generous, they also have a darker side marked by ego, inflexibility, and extravagance.
Whether it's tapping into their greatest flaws or their greatest insecurities, there are countless horror stories tailor-made to have Leos crawling up the walls. But where to start? Here are eight spine-chilling horror books for Leos.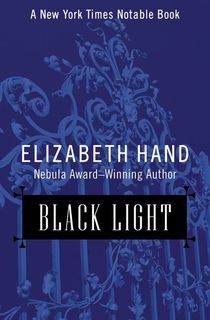 Black Light
As lovers of the spotlight, this sign of the Lion tends to have a theatrical personality. What could be terrifying about theatre, you ask? Well...
Lit Moylan would say her life is, for the most part, ordinary. There are more than a few eccentric theater people in town, but that's hardly anything abnormal. Then her godfather, Axel Kern, takes up residence in the huge house on the hill, where he throws parties full of all manner of depravity. Parties which have far more sinister purposes beyond wild fun.
Things begin to change for Lit after one particular party. Touching a statue on display, she realizes she plays a bigger part in this strange world than she ever could have known. What unfolds before her is a world of secret societies and ancient gods, as dangerous as it is tempting.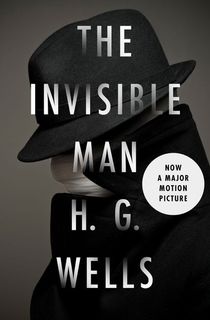 The Invisible Man
If there's one thing this fire sign can't stand, it's being ignored. Imagine how mad a Leo would go if they found themselves to be suddenly invisible...
A brilliant scientist, Griffin, creates an incredible serum that causes invisibility. When he tests his revolutionary invention out on himself, the results are a little too effective. After his lab goes up in flames, the unseen scientist flees to the streets of London, where he survives by stealing what he must. All of his desperate attempts to return himself to normal are waylaid by his creeping madness.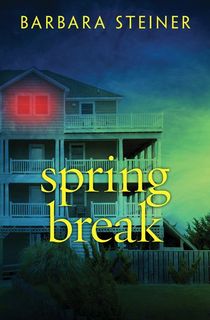 Spring Break
Leos love taking a deviation from the norm to go off on exciting vacations. But sometimes a perfect getaway can turn into a complete nightmare.
It sounds like a total dream: Angie, her brother, and her three best friends get to spend their spring break at a beach free of any parents. The only snag for the high schoolers is that all of the hotels in the area are already full of other spring breakers. Their luck seems to change when they stumble upon a perfect three-story beach-house rental, made all the more appealing by Val, the gorgeous man who runs it.
But some things are just too good to be true. After settling in, it's not long before Angie hears the odd noises. Footsteps. Crying. It's more than a little unsettling. Everyone insists the eerie happenings are all in her head, but then her friends start to go missing, one by one.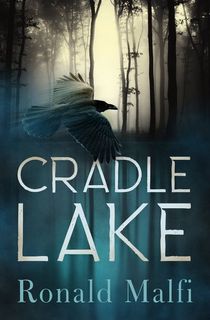 Cradle Lake
This fire sign has a lot of great strengths, but the unfortunate flip side to their cheerful attitude is that they tend to have trouble facing and accepting a difficult situation. This can lead to flights of fancy that are a little surreal.
After two heart-breaking miscarriages and a suicide attempt, Alan and Heather Hammerstun seek a fresh start in the old house near the Great Smoky Mountains. The move doesn't do much to pull Heather out of her depression, but Alan finds himself drawn to the woods out back. Drawn to the small lake tucked amongst the trees. It's here that he sees something incredible: a child, badly injured after getting struck by a car, healed by the lake's waters.
No gift is without a price, of course, and what the lake demands is exacting. Despite the warnings he receives, Alan's reckless actions invite an ancient evil not only into his home but into his mind. He spirals into a paranoid nightmare as this wicked power touches all—even Alan's wife.
The Last Final Girl
It's a typical, picturesque suburban town in Texas—the same automatic garage door for every house, perilous rites of passage in a shallow river, and a sheriff hailed as a local celebrity. The homecoming princess, Lindsay, is a little less than typical, however. She escaped from a cruel killer in a Michael Jackson mask, defeating the slasher to rise as a final girl of legend.
But just as the killer has gotten a taste for blood, Lindsay has gotten a taste for victory. There are plenty of girls at school who know the rules to ending a bloody night as a final girl. But Lindsay intends to be the best. Selecting an array of virgins, misfits, and former final girls to take the place of her slaughtered homecoming court, Lindsay devises a night of survival that will determine the true final girl.
Tapping into the humor that Leos are so famous for, this book also draws on some of their less favorable foibles—self-obsession, arrogance, and a yearning to be admired.
Body
Lions are creatures of pride, and as such, their physical image means a lot to them. This short story collection centered around the body will hit them right where it hurts.
How do we perceive the skin we live in? What is the cost of vanity versus low self-esteem? These tales taut with psychological suspense deliver shock and unease. Covering several specific areas of the body—butt, blood, face, hair, and chin—these creepy tales will leave readers with the understanding that they should be very careful what they wish for.
American Psycho
This modern classic is so gripping it was adapted into a beloved film of the same name back in 2000.
Set in Manhattan in the 1980s, Patrick Bateman is among the young, beautiful, well-educated, and trendy elite. He spends his days raking in cash on Wall Street, but his nights are a little less typical. Torture and murder are his preferred methods of self-expression. This book is a bleak satire of the violence America unwinds every day, that its very citizens refuse to face.
The Last One
Zoo was hankering for an adventure, but she never expected things to turn out like this. As one of a dozen contestants on a reality TV show, the objective is to set out into the woods and face challenges that test endurance. But while the contestants are cut off from the outside world, there is an event of massive destruction. When Zoo stumbles across the devastation, she has no reason to believe it's anything besides an aspect of the game.
Isolated and confused, Zoo is weighed down with doubts about the life she left behind. But she's no quitter. Trekking miles and miles across unfamiliar terrain, she uses every survival trick she knows to get through it. As exhaustion and emotional turmoil sink in, it dawns on her that the reality she's in now might not be designed just for TV.