Elizabeth Hand is a bestselling author who has penned 14 captivating novels of varying genres, as well as five incredible short story collections. She has won numerous Shirley Jackson, World Fantasy, and Nebula Awards, proving that she has a mastery over extraordinary world building. Employing vivid prose in her work, she tackles issues of beauty, loss, terror, strength, and countercultural identity with sharp creativity.
Related: 25 Female Horror Writers That Will Haunt Your Bookshelves Forevermore
But with such a wealth of wonderful options from this accomplished writer, where does a reader even begin? Here are eight must-read Elizabeth Hand books to jumpstart your newest addiction.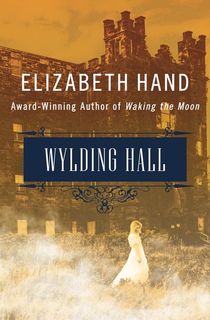 Wylding Hall
In this Shirley Jackson Award-winning novel, the slow simmering tension of gothic horror meets the decadent excitement of the British rock scene. At the urging of their manage, the members of an acid-folk band gather to record their unique music at an old country house called Wylding Hall. However, the halls they're holed up in echo with dark secrets. This album may send their reputation skyrocketing—but at what terrible cost? The band's lead singer, Julian Blake, mysteriously vanishes within the walls of the mansion, never to be seen again.
Years after the terrible ordeal, the surviving musicians now gather alongside their friends, lovers, and a documentary filmmaker to tell the world the truth about what really happened that summer. But with everyone ascribing to a different version of what happened, how can we really know what became of Julian Blake?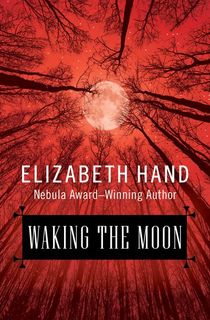 Waking the Moon
This riveting novel brings the phrase "cult classic" to a whole new level. Studying at the University of the Archangels and St. John the Divine in Washington, DC, Sweeney Cassidy is just like any other college freshman. She goes to parties, gets wasted, and has absolutely no idea that beneath her school, a cult called the Benandanti devote themselves to suppressing the mighty and destructive Moon Goddess. And when Sweeney finds out that her two best friends are the Goddess's Chosen Ones, everything changes as a collision between the common world and the magic world collide, igniting an ancient feud.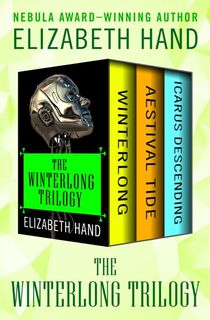 The Winterlong Trilogy
This eerie science fiction trilogy heightens the horror of dystopian fiction. In the post-apocalyptic City of Trees, Wendy Wanders is capable of accessing the dreams and emotions of those around her. Her long-lost twin brother, Raphael is an alluring and precious courtesan amongst the City's elite. Together, they face off against monstrosities both man-made and godlike, all in the pursuit to stop an ancient evil from destroying what remains.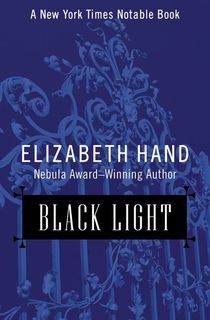 Black Light
Lit Moylan's life is nothing but ordinary. To her, at least. At most, it can be said that her town has its fair share of eccentric theater types. And then her godfather, Axel Kern, moves into the house on the hill and begins hosting scandalous parties full of booze, drugs, and sex. Parties which, at their core, serve a deeply sinister purpose. When Lit touches a statue at one of these raucous affairs, she finds she has been cast in a role far bigger than she could have ever imagined.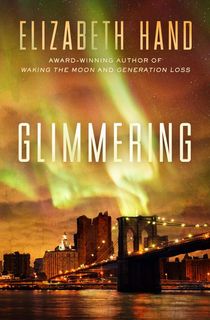 Glimmering
It's the end of the world, and it begins with a solar storm and the collapse of the Antarctic ice shelf. The atmosphere goes up in flames. Those lucky enough to have the privilege to hide behind walls and masks look toward a tenuous future. But while fire spreads across the earth, Jack Finnegan creeps closer toward his inevitable death at the end of a long battle with AIDS. But when a family friend turns up in his family's decrepit old mansion, it is with the promise of a miracle cure.
Related: 10 Urgent Horror Books That Tackle Climate Change
Trip Marlow is a Christian singer who has maintained his grip on his faith and morality despite the worldwide success and dire new world. But he's certainly tempted by a mysterious blond and a drug called IZE, which proves more addicting than any other.
Jack and Trip are thrown together on a strange journey as a powerfully evil force aims to mold what's left of humanity's consciousness.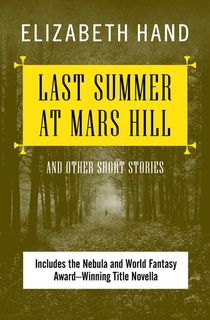 Last Summer at Mars Hill
If you prefer to ease into an author by way of short stories, this is definitely the collection to start with. 12 gripping tales unfold on the page, as poignant as they are terrifying. In the titular tale, young Shadowmoon Starlight Rising sends a life-altering summer at a New England artists' colony, discovering deep truths about life, death, and the peculiar apparitions that linger in her community. "Snow on Sugar Mountain" follows a young boy with the ability to shapeshift into anything, thanks to a Native American artifact. And in "The Erl-King," an old and horrifying fairy tale comes true.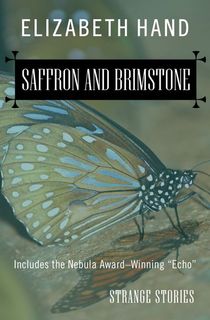 Saffron and Brimstone
Another enchanting collection of short stories, Saffron and Brimstone offers eight odd and unsettling tales. In "Cleopatra Brimstone," readers are given a front row seat to the aftermath of a violent rape, and the metamorphosis of a young entomology student into an angel of vengeance. "The Least Trumps" follows an emotionally aimless tattoo artist who finds a strange deck of tarot cards which gives her the ability to alter both her bare skin and her personal reality. In another tale, a dear friend's passing inspires deep personal reflection—and bizarre pagan rituals.
Mortal Love
Set in the Victorian Age, this novel follows an enigmatic and alluring woman who becomes tangled up in the lives of several artists. She acts not just as a muse, but as an object of absolute obsession. Brilliant early 20th century painter Radborne Comstock doesn't stand a chance against her dangerous charms.
In modern London, Daniel Rowlands is a journalist who meets the acquaintance of a captivating woman who holds the secret to priceless, lost Pre-Raphaelite painting. Meanwhile, amateur actor Valentine Comstock is overcome by mysterious visions.
Snaking through eras and continents, this story is one of all-consuming art, love, and intrigue.