Hungry for a terrifying tale before bedtime? These horror short story collections deliver a high dose of fear in just a few short pages. There's a little something for every kind of horror fan in the chilling reads below, from bewitching anthologies of urban legends come to life to killer collections by Robert McCammon and Poppy Z. Brite. So snuggle up and settle in for a night of nightmarish narratives—and no judgments if you leave the light on after you close your eyes.
Witching Hour: Sinister Legends
Witching Hour: Sinister Legends collects thirteen tales of terror based on urban legends from around the world. But these aren't your average campfire ghost stories. Sienna Haslam's "Thir13en Steps" shadows two cemetery workers who discover a stairwell to hell in a cursed burial ground outside of Seattle. Kristin Jacques' "A Dance Before Midnight" gazes into the undying eyes of the corpse bride of Mexico. W.M. Dawson's "The Alice Murders" follows a malevolent entity from Japan as it hunts down its next victim. Penned by the best up-and-coming voices in horror, Sinister Legends will keep you reading well past the witching hour. After all, in every legend there is a seed of truth.
Related: Sinister Legends Spring to Life in This Terrifying Collection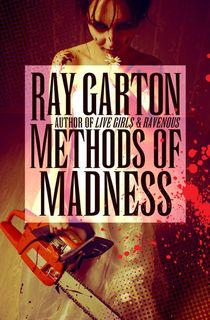 Methods of Madness
Ray Garton, author of The Loveliest Dead and The Girl in the Basement, plumbs the darkest depths of the human psyche in this horror short story collection, revealing the everyday horrors that lurk next door. "Shock Radio" tunes in to a radio talk show loudmouth who receives some grisly poetic justice. "Sinema" follows a sheltered boy from a religious community who crosses paths with a kindly old neighbor and his disturbing tape collection. Garton is well known for his blood-spattered depictions of carnal violence. Methods of Madness is the author at his gory best.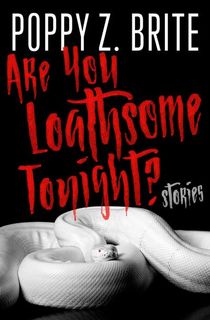 Are You Loathsome Tonight?
Poppy Z. Brite is a master at conjuring narratives of madness, sex, and murder. Here, the author serves up twelve edgy tales, some of which are set in Brite's hometown of New Orleans. "Self-Made Man" steps into the skin of a Jeffrey Dahmer-esque sexual killer. "In Vermis Veritas" crawls into the mind of a ravenous maggot. "Monday's Special" envisions a parallel universe wherein Poppy Z. Brite is the coroner of New Orleans. With an introduction by Peter Straub and afterword by Caitlín R. Kiernan, Are You Loathsome Tonight? takes you on an unforgettable trip to the outer limits of horror.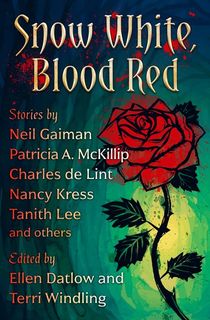 Snow White, Blood Red
In this dark fantasy collection, seasoned horror editors Ellen Datlow and Terri Windling invite the genre's best storytellers to envision darkly erotic versions of classic fairy tales. You won't find any G-rated narratives within these pages. Instead, you'll encounter a soul-eating beast in Neil Gaiman's "Troll Bridge", an urbane male predator in Wendy Wheeler's "Little Red", and the midnight dreamworld of Jack Dann's "The Glass Casket". Wicked and provocative, Snow White, Blood Red makes for a delicious and disturbing bedtime treat.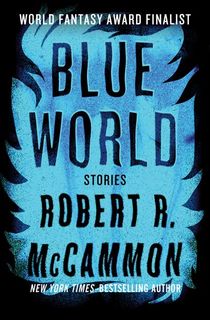 Blue World
Bram Stoker Award-winning author Robert McCammon is best known for his horror epics: Mine, Boy's Life, and the post-apocalyptic blockbuster Swan Song, to name but a few. Blue World collects thirteen of McCammon's short fictions—and proves the author's talent for terror manifests in all shapes and sizes. From the nerve-racking "Pin" and waking nightmare of "Doom City" to the richly detailed novella that anchors this collection, Blue World is a phantasmagoric tour through one of horror's darkest minds.
Related: 12 Creepy Robert McCammon Books That Will Keep You Awake At Night
Bazaar of Bad Dreams
Winner of a Shirley Jackson Award in 2015, The Bazaar of Bad Dreams collects 21 unforgettable tales from the King of horror. "Afterlife" centers on a doomed soul trapped in a recurring loop of life. "Obit" follows a celebrity death journalist who kills off individuals by penning their obituaries. The author's monstrous talents are on full display in this fresh collection. What's more, King includes an illuminating introduction to each short story, pulling back the curtain to reveal how the twisted tale came to be. Get ready for many sleepless nights.
Related: The 6 Scariest Stephen King Books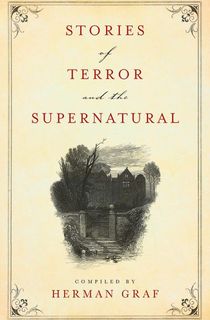 Stories of Terror and the Supernatural
This timeless anthology traces horror's twisted roots to its earliest incarnations, collecting twenty-two classic tales penned by literature's greatest ghost storytellers. From Edgar Allan Poe and Willa Cather to Charlotte Bronte and Wilkie Collins, genre fans will discover the original masters of darkness in these eternal stories of psychological terror and spectral visitors from beyond the grave.
Haunted Objects
Prefer a jolt of real-life horror? In Haunted Objects, veteran ghost hunters Christopher Balzano and Tim Weisberg investigate disturbing encounters with everyday objects believed to be haunted. Each section in this eerie collection explores a different set of items, from haunted keepsakes passed down through the generations to possessed playthings and cursed instruments. Well-researched and rich with creepy detail, Haunted Objects is a spirited read for ghost hunters and horror fiction lovers alike. You'll never look at that old stuffed animal quite the same way again.
Related: 8 Books of Horror Short Stories That'll Freak You Out
Phantoms: Haunting Tales from Masters of the Genre
Editor and British Fantasy Award-nominated author Marie O'Regan delivers the scary goods in this horror anthology, collecting eighteen dark tales by the brightest writers in horror. From Joe Hill's "20th Century Ghost" and Josh Malerman's sinister "Frank, Hide" to the blood-curdling scream through the walls in A.K. Benedict's "The Adjoining Room", Phantoms is sure to haunt your bed stand for many nights to come.
This post is sponsored by Witching Hour Press. Thank you for supporting our partners, who make it possible for The Lineup to continue publishing the creepy stories you love.