Whether it's a new stepparent, a strange neighbor, a haunted house, or a straight-up murder mystery, these horror books for teens revel in the suspense, terror, and brutal nature of adolescence. From Lois Duncan's classic horror tale, I Know What You Did Last Summer, to a story about the Spring Break from hell, you'll be up all night after cracking open one of these frightening reads.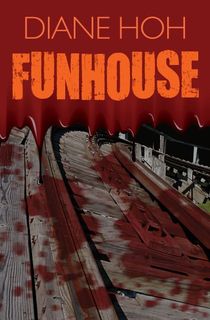 Funhouse
Is there anything more terrifying than a carnival rollercoaster? In Diane Hoh's novel, no, the short answer is, there isn't. Tess Landers is minding her own business on the boardwalk when the rollercoaster, the Devil's Elbow, jumps the track and crashes to the ground, killing one and injuring others. Tess spies a dark figure running from the crash, and soon realizes this was no accident. Fans of the Final Destination movies will find much to scream at here.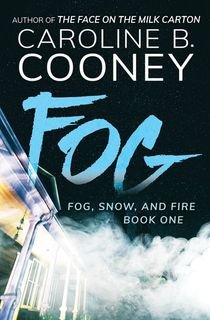 Fog
Christina's not exactly looking forward to leaving her idyllic home of Burning Fog Isle, located off the coast of Maine, for the mainland—where she'll be attending school with a few other islanders. But once they've been installed at the bed and breakfast owned by the school's principal and his wife, Christina's classmates start acting strangely, and it's not just first day jitters. Fans of classic nineties horror flicks like The Faculty and Disturbing Behavior will recognize similar tropes in Caroline B. Cooney's classic horror novel.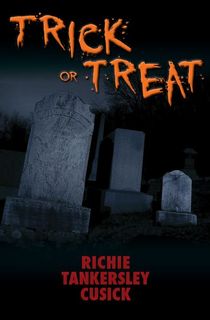 Trick or Treat
Martha has a new stepmom and a new house. It's not her idea of a good time, exactly, and to make matters worse she has to share her spooky new home with her creepy stepbrother, Conor. When their parents depart for their honeymoon, the new siblings discover the house's violent past isn't so ... well, past. Then the threatening phone calls begin. The author of more than two dozen novels, Cusick was born and bred in New Orleans, Louisiana, so she's an expert on ghosts.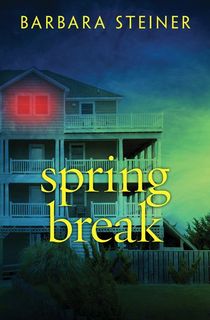 Spring Break
Barbara Steiner's tale of spring-break-gone-bad makes Harmony Korine's Spring Breakers look tame. Angie, her brother, and three friends are bummed when all the hotels are packed for their beach vacation without any supervision. But then a three-story house turns up for rent, and suddenly spring break is looking up. What Angie and her friends don't know is there's something in the house . . . and it has a different idea on how to party.
Amelia Anne is Dead and Gone
Becca is looking forward to finally escaping her dead-end small town life after graduating from high school. But when the body of an unidentified girl turns up, beaten to death, Becca becomes obsessed with solving the crime. As the girl's last days line up with Becca's, it turns out the two young women have a lot in common. The razor's edge between childhood and adulthood is at play in Rosenfield's dark murder mystery—a must-read for older teens.
Let the Right One
This haunting novel is more than a great vampire story—it's also about love and acceptance. But that doesn't mean it doesn't have the power to be absolutely terrifying. When one of his tormentors turns up dead, 12-year-old Oskar wonders if perhaps his prayers have been answered. The violence coincides with the appearance of a strange new girl who's moved in next door. For those who loved the original 2008 Swedish movie adaptation, you'll find much more in Lindqvist's moody, romantic universe.
The Fever
High school girls suddenly start seizing in class, and one-by-one they drop like flies. What is this terrifying illness and how can the community help them? Megan Abbott's suspenseful novel calls to mind the true story of the Salem Witch Trials, when the hysteria of young girls reached a fever pitch and led to accusations and cold-blooded executions. Abbott's modernization of similar circumstances will resonate with teen readers caught in the pressure to fit in.
We Have Always Lived in the Castle
Shirley Jackson's horror novel opens with Merricat Blackwood telling us her entire family is dead. The horrifying truth about what happened in the family manse, where Merricat still resides with her surviving older sister, Constance, is unraveled at an excruciating pace, with lots of scares along the way. A story on the horrors of family secrets, isolation, and manipulation, Jackson's novel is one for the ages.
This post is sponsored by Open Road Media. Thank you for supporting our partners, who make it possible for The Lineup to continue publishing the terrifying stories you love.
Featured photo: Wikipedia
KEEP SCROLLING FOR MORE CREEPY STORIES