With the recent of Robert Kolker's true crime book , more and more people are getting invested in the unsolved mystery of the . The sad reality of this case is that, as the killer's victims were sex workers, the threat against them went largely ignored by law enforcement and political officials. Meanwhile, the families and friends of these murdered women had to live with the loss and pain of this tragedy as they desperately searched for answers.
Related: The Best True Crime Documentaries on Netflix You Need to See
New leads continue to break in the Long Island Serial Killer case. In January 2020, investigators released photos of previously undisclosed evidence of a belt embossed with distinct lettering. Investigators believed the belt was "handled by the suspect" and that it did not belong to any of the victims. If, like many of us, you're entranced by this heartbreaking cold case, then there's a lot more where that came from. From one mother's unwavering pursuit for justice in the murder of her daughter to chilling examinations of serial killers at large, here are 13 true crime books like Lost Girls.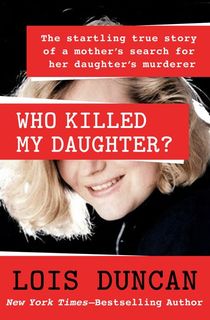 Who Killed My Daughter?
In July of 1989, 18-year-old Kaitlyn Arquette was murdered. When it came to light that Kaitlyn might have had some sort of connection to organized crime, the lead was never taken seriously by the police. Disheartened by the lack of effort put into her daughter's investigation, Lois Duncan picked up the case where law enforcement left off, seeking help from private investigators, journalists, and psychics. This heart-wrenching memoir follows Duncan's tenacious fight for closure, much like the tireless efforts of Mari Gilbert as depicted in Lost Girls.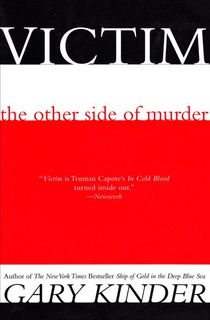 Victim
Horror struck the residents of Ogden, Utah in 1974 when several members of the US Air Force took five hostages inside of a home-audio store. Though the airmen entered the store with intentions of armed robbery, the civilians in their captivity underwent savage acts of torture before being shot in the head. Wife and mother Carol Naisbitt was one of the unfortunate victims to perish in the Hi-Fi murders, yet somehow her 16-year-old son, Byron, managed to make it out of the ordeal alive. However, after spending a year recovering in the hospital, he suffered further from permanent damage.
Victim encompasses the emotional journey that unfolds after the bloodshed of the Hi-Fi murders. This story centers on grief and survival, and the ways in which violence changes lives forever.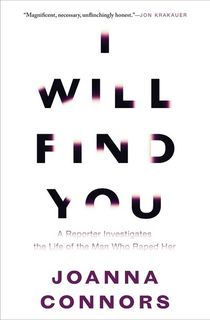 I Will Find You
As her daughter was preparing to go to college, Joanna Connors opened up about something she had thought she put firmly in her past: her rape. Two decades earlier, Connors was a 30-year-old journalist for the Cleveland Plain Dealer. While on assignment, she was held at knife-point by a stranger and sexually assaulted. Though the perpetrator was tried and sent to prison, that wasn't the end of it for Connors.
As she spoke to her kids about the traumatic event, Connors came to realize that, whether she liked it or not, her rapist had somehow managed to become one of the most formative figures in her life. Taking her story into her own hands, she set about discovering who her assailant truly was. Digging into this man's personal life and history, she gained a look at how one criminal's path came to tangle with hers. Along the way, Connors weaves a heartening tale of survival, and a bleak look at America's rape culture.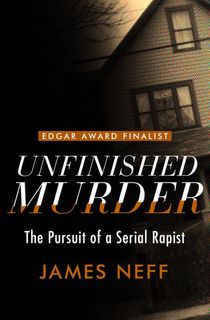 Unfinished Murder
Ronnie Shelton stalked the streets of Cleveland from 1983 to 1988, spying on women until he got the chance to brutally sexually assault them in their own homes. His attacks earned him the moniker the West Side Rapist, and though he'd been taken into custody by law enforcement over a dozen times for a variety of unrelated crimes, an overburdened police department failed to hold him on these rape charges for five long years. In this book by investigative journalist James Neff, more than a hundred interviews from victims, psychiatrists, law enforcement, and the West Side Rapist himself illustrate the devastation of serial rape.
While this book documents the crimes and path to Shelton's capture, it also highlights the consequences of sexual assault on the survivors, as well as the courage such women exhibit in trying to move on with their lives. Where this case is similar to that of the Long Island Serial Killer in that an inundated police department failed to serve its community to the full extent, Unfinished Murder has a certain closure that the tragedy of Lost Girls can't offer: Ronnie Shelton was sentenced to 3,195 years in prison.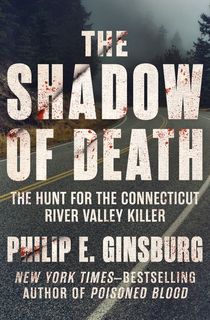 The Shadow of Death
Tapping into the same fear and helplessness rampant in Lost Girls' cold case, The Shadow of Death follows the investigation into the Connecticut River Valley Killer, who is still at large after stabbing at least six women to death in the mid-80s. The number of this killer's victims is currently unknown, and this deadly spree only stopped after one pregnant victim luckily survived the brutal attempt on her life. Police and FBI investigators used a slew of new methods to try and track down the senseless murderer, but though a handful of suspects were identified, the true identity of this madman remains a mystery.
Author Phillip E. Ginsburg lays out the forensic efforts used in pursuit of the killer, and offers an important look at the victims who didn't survive to tell their own stories. This book also offers a look at psychologist John Philpin's attempts to try and see through the eyes of a violent criminal.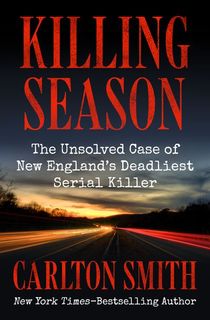 Killing Season
In Bedford, Massachusetts in 1988, 11 women vanished. Not long after, 9 of them turned up dead. Two were never seen or heard from again. Their abductor and killer has never been found.
Killing Season documents how a city that went from a wealthy whaling capital to a drug-addled town failing to serve its most vulnerable residents. As police officers and politicians vied to gain control over the narrative, their personal interests led to the ultimate failure of justice. In a coastal area rife with prostitution and drug abuse, the threat of the Bedford Highway Killer was brushed aside.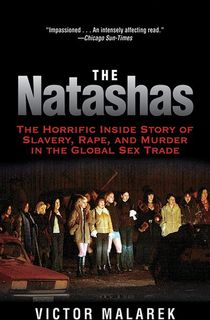 The Natashas
Where Lost Girls scratched the surface of the atrocities vulnerable sex workers must face, The Natashas dives boldly into a full examination of the sex trade. Treated like material goods, the women and girls—some as young as 12 years old—from across the Eastern Bloc are stripped of their humanity and sexually enslaved. They're lured in by covert members of organized crime with promises of legitimate employment, and by the time these women realize something is wrong, it's too late to escape the new life they've been locked into.
Though many people know very little about sex trafficking, it stands today as a multibillion-dollar global industry. The women used as commodities are beaten, raped, and murdered. Many times, the police officers, immigration officials, and international peacekeepers responsible for rescuing and protecting them contribute to their suffering. This book is both a desperate call to action and an indictment of a flawed justice system that allows this global crisis to persist.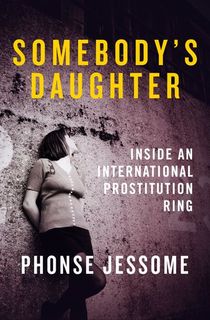 Somebody's Daughter
At just 19 years old, Annie Mae Wilson was found dead after a single punch from a grocery store bag boy named Bruno. In the five years leading up to her death, Annie Mae had worked the streets of Nova Scotia as a prostitute. Bruno had been her pimp. After Annie Mae had tried to end their working relationship and go under the management of a new man, Bruno lost his temper with tragic results.
Unfortunately, Annie Mae was just one of 22 prostitutes found murdered in Canada in 1992. In this exploration of the sex trade, firsthand accounts from sex workers and their pimps tell the story of a dangerous business that often leads to drug use, sexual assault, and death.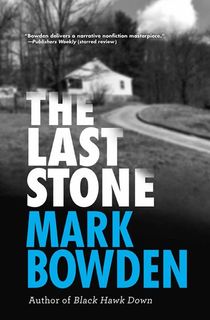 The Last Stone
In 1975, Katherine and Sheila Lyon—sisters aged 10 and 12—disappeared from a shopping mall in Washington, DC. Despite a massive investigation, law enforcement struggled to piece together the myster. The case eventually went cold.
However, 38 years later, a cold case squad detective made a discovery that would change everything. This one break led investigators to Lloyd Welch, a compulsive liar who was serving time in prison for child molestation. The Last Stone chronicles the efforts of five detectives as they sort through Welch's deception to get to the truth of this horrible crime, and finally bring the Lyon Sisters' story to an end.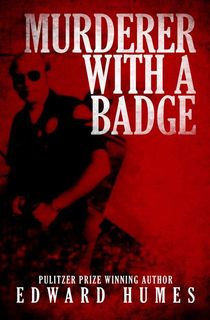 Murderer with a Badge
Murderer with a Badge takes the police failings of Lost Girls to a frightening new place. Bill Leasure was an unambitious traffic cop for the Los Angeles Police Department. But he was also a scam artist. Stealing yachts and hoarding guns and cars only satisfied him for so long—and soon he was setting himself up a murder-for-hire ring.
Edward Humes' gripping book explores the darkest side of those meant to keep civilians safe. Leasure played both sides of the law with tragic results, all while avoiding suspicion from a prominent Los Angeles prosecutor: his wife.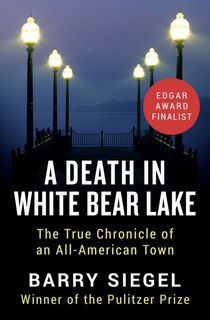 A Death in White Bear Lake
In the early 1960s, Howard and Lois Jurgens adopted one-year-old Dennis. He wasn't the only child in their home in White Bear Lake, Minnesota—five other foster children were under the care of the couple. But behind the closed doors of the middle class, average seeming couple, terrible abuses were inflicted upon the children. Tragically, just a few years after the adoption, Dennis died from peritonitis.
Related: A Death in White Bear Lake: The Child Abuse Case That Led to Murder
Jerry Sherwood was a teenager when she put up Dennis for adoption. Years later, in the mid-80s, she would set out on a journey to find him, only to discover his tragic death, labeled by coroners as neither an accident nor a homicide. This didn't sit right with Jerry, and as she dug further into her son's death, her actions would soon reopen the tragic case.
Who Killed These Girls?
It was December 6, 1991 when the bodies of four teenage girls were found in what remained of a burned down frozen yogurt shop—naked, bound, and shot in their heads. The police investigation lasted eight years, but the two suspects in the crime had their convictions overturned, leaving law enforcement with nothing but a cold case. While the story of the Yogurt Shop Murders is full of emerging DNA technology, false confessions, and other legal developments, it also spotlights the people left behind to pick up the pieces of this unspeakable tragedy. Beverly Lowry delivers an engrossing account of this quadruple murder, and the lives destroyed by it.
American Predator
Names like Ted Bundy and Jeffrey Dahmer are well-known across the globe, but one of the most notorious serial killers of the twenty-first century is seldom part of the discussion. Israel Keyes was a serial killer, rapist, arsonist, and burglar who struck all across the United States. He would drive thousands of miles and kill in broad daylight, only to return to Alaska to fulfill his role as an unassuming construction worker and father. He carried out his meticulous slaughter for 14 years.
Maureen Callahan documents how such a crazed killer could escape law enforcement for so long, and how the FBI finally brought him to justice. Through interviews and thorough research, Callahan tries to make sense of how such a force of evil could walk among us.
This post is sponsored by Open Road Media. Thank you for supporting our partners, who make it possible for The Lineup to continue publishing the terrifying stories you love.
Featured photo of "Lost Girls" via Netflix