The true crime genre has seen a surge in popularity these past couple of years—and we aren't complaining. Suddenly, our interest in the gruesome and the macabre isn't immediately met with a gimlet eye.
For the most devoted fans of the genre, one of the best resources for information are true crime books. Sure, we can give you the most fascinating scoop on Gacy and Dahmer—but sometimes you're just itching to know even more. And that's what true crime books have to offer: authors with years of research, eyewitness testimonies, and by-the-minute accounts—all packaged in a narrative straight out of a Stephen King novel.
If you don't know where to start, the books below represent the best of true crime. From the classic that started it all—Truman Capote's In Cold Blood—to the Manson murders classic and Erik Larson's The Devil in the White City, each one provides an in-depth account of a case that will never stop haunting you.
In Cold Blood
1965
The true crime book that started it all tells the terrifying story of the 1959 murders of four members of the Clutter family in Holcomb, Kansas. Capote's masterpiece is also known as the first non-fiction novel.
Related: 10 Books Like In Cold Blood
Helter Skelter
1974
The prosecuting attorney in Charles Manson's murder case recounts the summer of 1969 and examines the power and influence Manson had over his followers.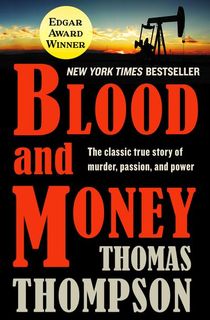 Blood and Money
1976
The Edgar Award-winning book tells the story of Joan Robinson Hill, the beautiful socialite who mysteriously fell ill and died, and how her death was really a murder.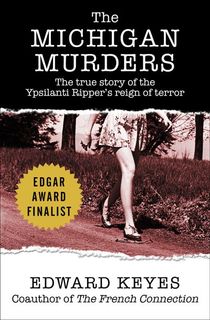 The Michigan Murders
1976
John Norman Collins, an all-American fraternity boy at Eastern Michigan University, terrorized the college town of Ypsilanti in 1967—slaying young women. Edward Keyes recounts the tale of the serial killer next door.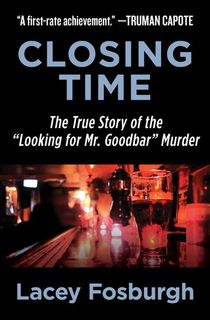 Closing Time
1977
The true story of the "Goodbar" murder, which inspired the novel and 1977 movie Looking for Mr. Goodbar, examines the death of Roseann Quinn—the Catholic schoolteacher who was killed in her Manhattan apartment after picking up a stranger at her neighborhood bar.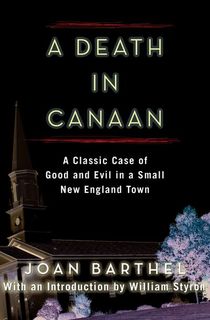 The Executioner's Song
1979
Norman Mailer's Pulitzer Prize-winning book follows the life of Gary Gilmore, who robbed and killed two men in 1976. After he was convicted of the murders and sentenced to execution, he demanded an immediate death by firing squad in a system that is slow to carry out execution sentences—a "fight for death" that made him famous.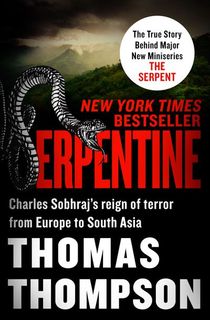 Serpentine
1979
In this New York Times bestseller, true crime master Thomas Thompson tracks the nightmare odyssey of Charles Sobhraj, a charismatic serial killer whose crimes stretched halfway across the world.
The Stranger Beside Me
1980
True crime author Ann Rule writes about her friendship with infamous serial killer Ted Bundy, before and after his arrest, in her first book.
Fatal Vision
1983
The 1983 bestselling true crime book about Jeffrey McDonald, who was convicted of killing his wife and children in 1970, evoked controversy after the book supported McDonald's conviction. McDonald had hired McGinniss prior to the criminal trial.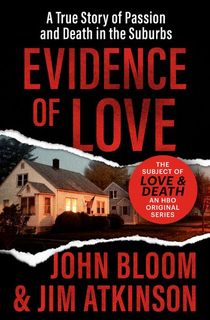 Evidence of Love
1984
Evidence of Love tells the story of Candy Montgomery and Betty Gore—two desperate housewives in northern Dallas—and how their secrets and jealousies led to cold-blooded murder.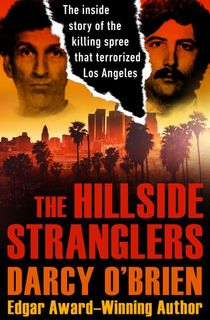 Zodiac
1986
A first-hand account of the Zodiac killer's 11-month reign of terror in San Francisco, by a 1969 reporter at the San Francisco Chronicle who was obsessed with bringing the killer to justice.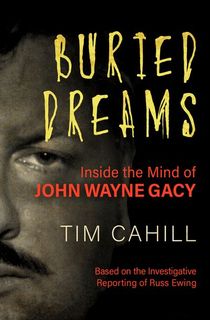 Buried Dreams
1986
With the help of exclusive interviews, Cahill details the crimes of John Wayne Gacy—the "Killer Clown" who murdered 33 young men in suburban Chicago.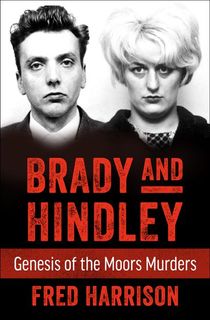 Brady and Hindley
1986
In this thoroughly researched true crime read, Fred Harrison delivers the definitive account of Ian Brady and Myra Hindley—Great Britain's most horrific and hated serial killers.
Bitter Blood
1988
Bledsoe's true crime book recounts the events that ensued between 1984-85 in rural North Carolina, when nine people connected by love and jealousy ended up dead.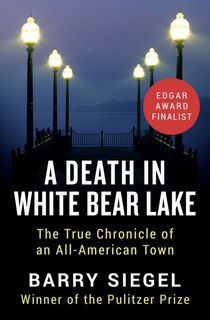 A Death in White Bear Lake
1990
In this chilling true crime account of death in small-town Minnesota, Barry Siegel recounts one mother's heartbreaking search for the truth in the suspicious demise of her long-lost son.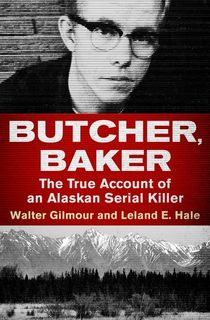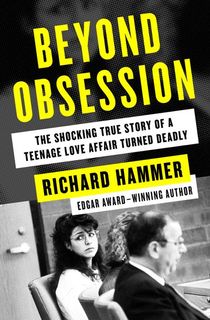 Beyond Obsession
1992
These teenagers took their unquestionable love for one another to a new level when Karin Aparo convinced her boyfriend Dennis to kill her mother, Joyce.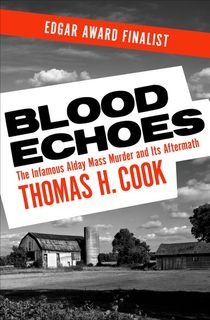 Blood Echoes
1992
Cook's chilling book details the tragic murders of Jerry Alday and his family, who in 1973 were killed by three escaped convicts and the brother of one of the convicts.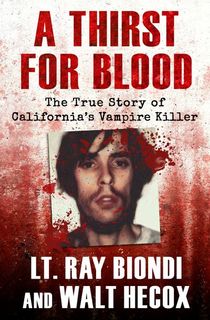 A Thirst for Blood
1992
Originally released as The Dracula Killer and republished in 2017 under a new title, A Thirst for Blood delivers an unflinching look at the grisly crimes of Richard Chase—a California serial killer also known as "the Vampire of Sacramento."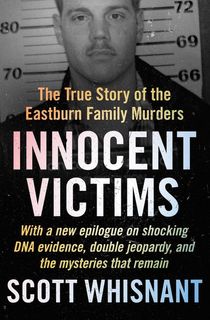 Innocent Victims
1993
Innocent Victims tells the story of how solider Tim Braggs was tried three times and finally convicted of the murders of a mother and two of her daughters on Mother's Day 1985.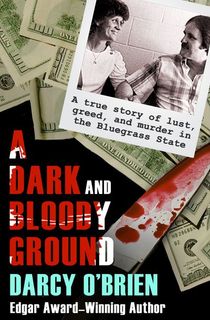 A Dark and Bloody Ground
1993
Edgar Award-winning author Darcy O'Brien tracks the grisly string of Kentucky slayings committed by a gang of killers—and the spectacle of greed that consumed them.
The Crime of the Century
1993
One of the most horrific crimes of the century occurred in 1966 when Richard Speck murdered eight young nurses in a Chicago townhouse, only leaving one nurse alive. Breo recounts the crimes and trial of Speck, during which the surviving nurse confronted the killer.
Related: 7 True Crime Books About Victims Who Escaped Their Captors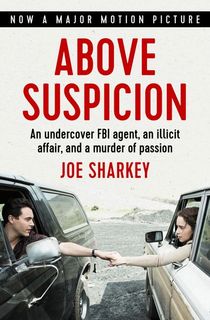 Above Suspicion
1994
When rookie FBI agent Mark Putnam got involved with his informant, he never thought it would end in murder. Soon to be a movie, Joe Sharkey details this tragic crime.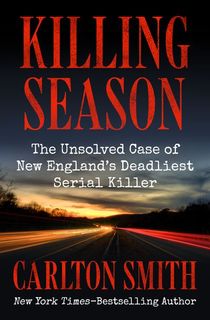 Killing Season
1994
New York Times bestselling journalist Carlton Smith dives into the unsolved murders committed by the New Bedford Highway Killer, one of New England's most notorious serial killer cases.
Midnight in the Garden of Good and Evil
1994
Berendt's non-fiction novel, which is based on real-life events that occurred in the 1980s, follows the murder of Danny Hansford and the eccentric people found in the town of Savannah, Georgia.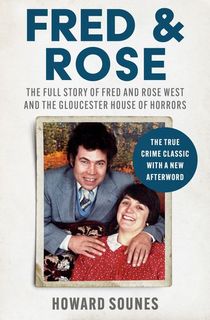 Fred & Rose
1995
This chilling tale centers on one of Britain's most notorious killer couples, Fred and Rose West, who tortured and killed people in their boarding house—including their own children.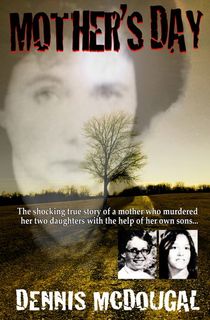 Mother's Day
1995
McDougal recounts the story of mother Theresa Knorr, who tortured and killed her own daughters in Northern California with the help of her sons.
The Night Stalker
1996
Richard Ramirez was a Satanist who terrorized California in the mid-1980s, killing 13 people and evading police for over a year before finally being brought to justice. Philip Carlo uses exclusive interviews with Ramirez to write a detailed account of his horrifying crimes.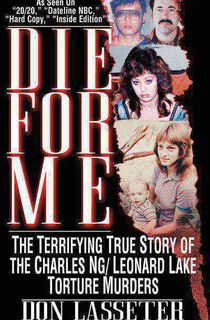 Die for Me
2000
Don Lasseter recounts the brutal crimes and shocking trial of California torture murderers Charles Ng and Leonard Lake, two serial killers who claimed at least 11 victims.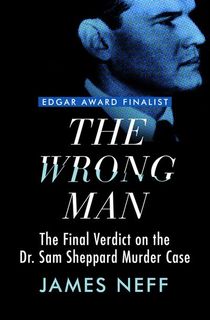 The Wrong Man
2001
Neff's book follows the case of Dr. Sam Sheppard—the man who was accused of killing his wife in their home in 1954—and the conviction that put him in prison for nearly ten years before a second trial ended in an acquittal.
The Devil in the White City
2003
Erik Larson's incredibly popular non-fiction novel follows the true story of serial killer H.H. Holmes who killed people in his "murder house" during the 1893 Chicago World's Fair.
Under the Banner of Heaven
2003
Krakauer takes readers into the isolated Mormon Fundamentalist communities where brothers Ron and Dan Lafferty insisted they were called on by God to kill a woman and her baby girl.
The Monster of Florence
2006
After moving to Italy, Preston teamed up with investigative journalist Spezi to find the serial killer who was never caught: The Monster of Florence. But as their investigation progressed, and they found the man they thought was responsible, they became targets of a police investigation themselves.
For the Thrill of It
2008
Baatz writes about the 1924 Chicago murder of a child by two wealthy college students. Their motive? Merely for the thrill of it.
The Suspicions of Mr. Whicher
2008
Summerscale's book follows the 1860 murder of three-year-old Saville Kent and the investigator called in to crack the case—who believed a family member was responsible.
Columbine
2009
One of the first reporters on the scene after the tragic events of Colmbine took place in 1999, Cullen investigates what really happened that day and how it's become an unfortunate template for two decades of school shooters.
People Who Eat Darkness
2010
Award–winning foreign correspondent Richard Lloyd Parry covered the disappearance of Lucie Blackman in Tokyo in 2000. The mysterious case led to the capture of the man accused, whom a judge described as "extremely evil."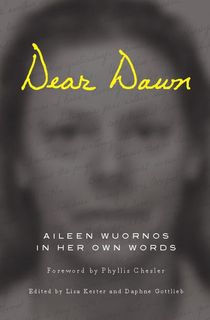 Dear Dawn
2012
First published in 2012, this true crime read assembles and condenses Aileen Wuornos' correspondences prior to her execution, producing a fragmented autobiography of the convicted serial killer.
Lost Girls
2013
Investigative reporter Kolker details the search for a Long Island serial killer, a still-at-large killer who began targeting escorts in 2010.
The Good Nurse
2013
Graeber's book details the man dubbed "The Angel of Death"—Charlie Cullen, the killer nurse who was connected to the deaths of 300 of his patients.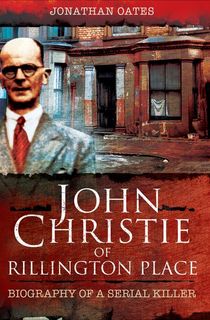 John Christie of Rillington Place
2013
Bestselling author Jonathan Oates examines the chilling case of John Christie, one of England's most notorious serial killers.
Mystery on the Isles of Shoals
2014
In 1873, Louis Wagner was tried and convicted of the murders of two women on the isolated island of Smuttynose. But was he really responsible for their deaths?
I'll Be Gone in the Dark
2018
Michelle McNamara's riveting New York Times bestseller was a true crime sensation in 2018. It chronicles her determined search for the truth in what was then the unsolved Golden State Killer case. Sadly, McNamara passed away before the book's publication. Two months after the its release, however, California authorities announced the arrest of 72-year-old Joseph James DeAngelo. Based on DNA evidence, it's strongly believed that he is the Golden State Killer.
This post is sponsored by Open Road Media. Thank you for supporting our partners, who make it possible for The Lineup to continue publishing the true crime and creepy stories you love.