As any true crime reader will tell you, it's the books about cold cases that linger in your mind long after you turn the last page. Whether the book traces a small-town murder mystery or one of the most notorious cold cases in American history, chilling questions remain: What's the missing piece? Who was the killer? How did they escape capture—and are they still out there somewhere?
The following books about cold cases are sure to spark your next true crime obsession, from one mother's quest for justice in the murder of her daughter to a masterful investigation of the Golden State Killer.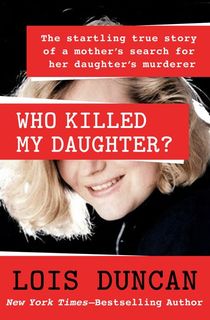 Who Killed My Daughter?
In this heartbreaking first-person account, New York Times bestselling author Lois Duncan investigates the unsolved murder of her own daughter. In July 1989, 18-year-old Kaitlyn Arquette was gunned down in Albuquerque, New Mexico while coming home from a friend's house. Police concluded that her death was the result of a random shooting. Unconvinced, Duncan launched her own investigation—turning to everyone from journalists to private investigators and a psychic. Urgent and powerful, Who Killed My Daughter? is a moving portrait of one mother's unceasing search for justice.
Related: 9 Chilling Books About Unsolved Murders That Will Make You Lose Sleep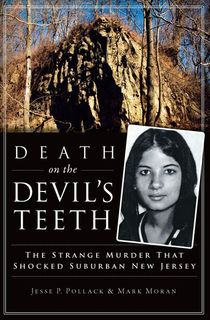 Death on the Devil's Teeth
It remains one of New Jersey's eeriest cold cases: the brutal 1972 slaying of 16-year-old Jeannette DePalma. Plagued by rumors of witchcraft—DePalma's body was found on a cliff called the Devil's Teeth and allegedly surrounded by strange objects—the murder shocked the suburban Springfield community. Journalist Jesse P. Pollack teams up with Weird NJ co-founder Mark Moran to investigate this cold case, compiling new evidence and extensive interviews with family and friends.
The North Country Murder of Irene Izak
Former reporter for the Watertown Daily Times Dave Shampine retraces the final moments of schoolteacher Irene Izak in this chilling true crime account. In June of 1968, Izak embarked on an all-night drive to Quebec where she hoped to start a new life. At around 2:00 am, she approached the Thousand Islands Bridge system that spans the Saint Lawrence River. Not long after paying the toll, however, Izak's body was discovered bludgeoned to death in a grassy ravine on Wellesley Island, her automobile parked on a nearby service road. With no sign of robbery or sexual assault, the question remains: Who compelled Izak to leave her car that fateful night?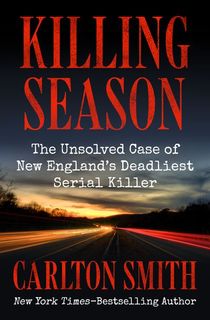 Killing Season
In 1988, a serial killer stalked the streets of New Bedford, a rough Massachusetts coastal town that once served as the whaling capital of the world. Nine women were killed over the course of just seven months; two more disappeared and were never seen again. In this riveting account, bestselling author Carlton Smith investigates the string of unsolved murders that still haunt the New Bedford area, and the botched investigation that led to the killer's escape.
Related: 6 Scary Serial Killers Who Were Never Caught and May Still Be on the Loose
Who Killed These Girls?
In December 1991, a quadruple murder rocked the city of Austin, Texas: Four teenage girls, the youngest just thirteen, were found bound and shot to death in a yogurt shop. Investigators searched for clues; yet the slaying remains unsolved to this day. With precision and compassion, Lowry chronicles the massive search for the killer or killers—and the many lives forever altered by the murder.
Related: Cruelly Slain: The Brutal Austin Yogurt Shop Murders of 1991 Remain Unsolved Decades Later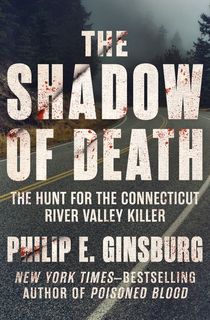 The Shadow of Death
Bordering Vermont and New Hampshire is the Connecticut River Valley. The scenic region is dotted with quiet towns where neighbors leave their doors unlocked at night. But in the mid-1980s, darkness descended. An unknown assailant began targeting women, stabbing them to death. Authorities rushed to stop the killer—until a pregnant woman's near-fatal assault seemingly brought the killing spree to a halt. Years later, the murderer's identity remains a mystery. Who carried out the attacks? And could he strike again? New York Times bestselling author Philip E. Ginsburg delivers a riveting account of this serial murder cold case from New England.
Black Dahlia, Red Rose: The Crime, Corruption, and Cover-Up of America's Greatest Unsolved Murder
In January 1947, America was stunned by the murder of Elizabeth Short. The Hollywood hopeful had traveled to Los Angeles in search of stardom, only to meet a savage end that remains unsolved to this day. In this riveting true crime read, Piu Eatwell digs through decades of tabloid coverage to reveal the woman at the center of the case—and presents new evidence that the author believes unmasks the killer.
Related: Who Killed the Black Dahlia?
Midnight in Peking: How the Murder of a Young Englishwoman Haunted the Last Days of Old China
Paul French took home an Edgar and a CWA Dagger for this in-depth investigation into a colonial Peking cold case. In January 1937, as Japan prepared to invade China, a killer took the life of British schoolgirl Pamela Werner. Her mutilated body was discovered near an ancient city structure imbued with superstitious beliefs. The shocking nature of the crime complicated an already tense investigation set against the threat of war. Based on seven years of research, Midnight in Peking is a riveting read for history buffs and true crime obsessives alike.
The Man from the Train: Discovering America's Most Elusive Serial Killer
Iowa's infamous Villisca Axe Murder case still sends a shiver down the spine. On the morning of June 10, 1912, six members of the Moore family plus two houseguests were found brutally murdered in the Moore homestead. The killer or killers had systematically moved through the house at night, seizing upon each sleeping victim and bludgeoning them with an axe. In The Man from the Train, baseball statistician Bill James applies his analytic mind to this notorious cold case, concluding that the unsolved Villisca murders were part of a greater spree that stretched across early 20th century America.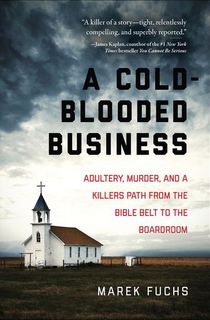 A Cold-Blooded Business
How well do you know the neighbor next door? In 2001, Melinda Raisch was a devoted wife and mother living in suburban Ohio. Mark Mangelsdorf was a well-to-do family man residing in Westchester County. But a deadly event linked the pair: the still-unsolved 1982 murder of Melinda's first husband in Olathe, Kansas. The case had long since gone cold, until a pair of Olathe city police officers revived the search for the truth. Author Marek Fuchs delivers a "killer of a story—tight, relentlessly compelling, and superbly reported"(#1 New York Times bestselling author James Kaplan).
I'll Be Gone in the Dark: One Woman's Obsessive Search for the Golden State Killer
Our final entry delivers a dash of hope along with powerful true crime writing. When Michelle McNamara began to chronicle her search for the Golden State Killer, the perpetrator remained at large and the case had gone cold. Sadly, McNamara passed before the publication of her book, which went on to become a New York Times bestseller. Then, roughly two months after the book's release, California authorities made a surprise announcement in their 40-year investigation: 72-year-old Joseph James DeAngelo was under arrest, and based on DNA evidence, it was strongly believed that he was the Golden State Killer. Masterfully written, McNamara's I'll Be Gone in the Dark reminds us that the search for justice is never in vain.
This post is sponsored by Open Road Media. Thank you for supporting our partners, who make it possible for The Lineup to continue publishing the true crime stories you love.