It's a question as old as time itself: what is lurking out there in the woods? Is it just your average, run-of-the-mill lions, and tigers, and bears? Or something harder to explain? These questions form the basis for many legends surrounding cryptids and other strange creatures.
From Bigfoot to Mothman to the Loch Ness Monster, the world is full of legends about monsters that are living just out of sight. Whether or not you believe, it's still a fascinating subject. Each book on this list grapples with the existence of cryptids in its own way, so dive in if you want to get into a worldwide mystery, centuries in the making. Here are 11 monstrously interesting books about creature and cryptid legends.
Related: This New Paranormal Docuseries Stalks the Swamp for Bigfoot's Cousin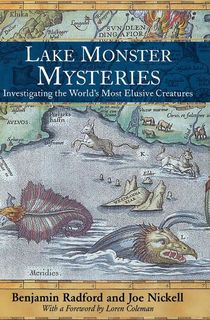 Lake Monster Mysteries
All around the world, people have reported seeing monsters swimming in lakes. The Loch Ness monster is of course the most famous, but Nessie is far from alone here. In Lake Monster Mysteries, authors Benjamin Radford and Joe Nickell look at the lake monster phenomenon through a scientific lens. They examine each lake monster case inside and out, talking to witnesses, performing experiments, and researching the cultural history of the monsters. All that's left to determine is if there is any truth in the legends.
Related: 21 Creepy Mythical Creatures from Around the World That Terrify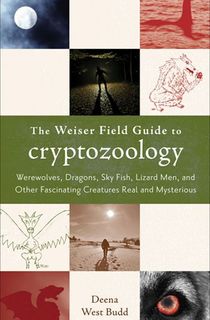 The Weiser Field Guide to Cryptozoology
Any aspiring cryptozoologists will want this handy field guide with them. Online paranormal editor Deena West Budd brings together facts about cryptids from all over the world, both famous and little-known. Budd's suggestions on how to spot these cryptids and what to do when around them are supplemented by illustrations based on eyewitness accounts.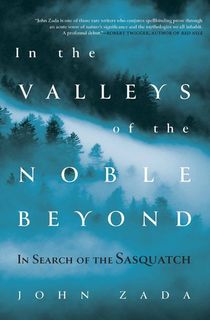 In the Valleys of the Noble Beyond
The Great Bear Rainforest of British Columbia, Canada is the largest temperate rainforest that still exists in the world today. Thousands of creatures live in the area, including some that, as of now, were thought to only exist in legend. Following up on a childhood interest in the Sasquatch, author John Zada ventured up to the central and north coasts of the state in search of the truth. In the Valleys of the Noble Beyond recounts what he found there, from members of First Nations tribes who recount ancient legends to dedicated scientists. Throughout all of this, Zada asks what about the vastness of nature drives us to believe in the unexplained.
I Know What I Saw
Many of the stories about our favorite cryptids come from old eyewitness accounts, but what about modern sightings? In I Know What I Saw, renowned unexplained creature expert Linda S. Godfrey talks to several people who claim to have seen monsters and other strange creatures. Godfrey examines each claim thoroughly, never judging its authenticity ahead of time. Both skeptics and believers will enjoy this investigation of recent sightings.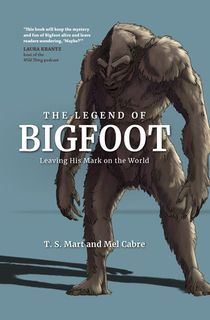 The Legend of Bigfoot
If you're looking for the ultimate guide to Bigfoot, look no further. In The Legend of Bigfoot, T. S. Mart and Mel Cabre present the legendary giant ape in all his various shapes and sizes. There are so many different Bigfoot stories and legends out there from folk tales to movies, from Sasquatch to Boston Bahumagosh, Mart and Cabre have collected them all here.
The Mothman Prophecies
Arguably one of the best-known cryptid books of all time, The Mothman Prophecies is the definitive account of one of America's strangest cryptid legends. From 1966 to 1967, the town of Point Pleasant, West Virginia was terrorized by sightings of a bizarre creature that appeared to be part-man part-moth. As journalist John A. Keel arrives to investigate, he begins to receive strange phone calls. Everything eventually comes to a head in December 1967, when tragedy strikes Point Pleasant, and Keel can't help but wonder if it's all connected to the mysterious winged creature.
Related: 30 Scary Monster Legends from Across the United States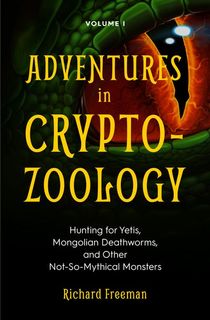 Adventures in Cryptozoology Volume 1
Richard Freeman has made a career out of tracking down and investigating cryptids across the globe. A firm believer in the paranormal, he recounts his globe-trotting expeditions to prove that these creatures are real. Freeman also takes readers through the science of cryptozoology and paints a fascinating, thorough picture of his profession.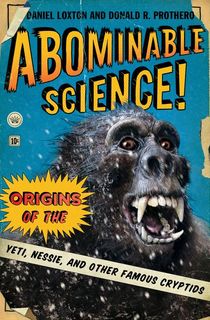 Abominable Science!
Everything you've ever wanted to know about the science behind some of the world's most cryptids is in this book. In Abominable Science, Daniel Loxton and Donald R. Prothero break down the arguments for and against the existence of cryptids before diving into the legends and myths that have contributed to making creatures like Bigfoot and the Loch Ness Monster the paranormal celebrities they are today. How did we get from ancient sea serpent legends to people traveling across the world just to catch a glimpse of Nessie? Loxton and Prothero also tackle the question of what psychologically drives us to want to believe in cryptids in the first place.
Related: The Enfield Monster: Alien, Cryptid, or Incident of Mass Hysteria?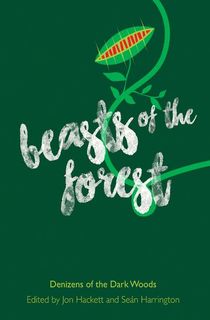 Beasts of the Forest
In Beasts of the Forest, Dr. Jon Hackett brings together a collection of academic essays that explore how humanity portrays monsters in our folklore and media. Both the forests and the monsters that dwell within them are the subjects here, and each author examines them through a different perspective from film studies to queer theory. Ultimately, each entry seeks to answer why humans have a tendency to envision the forest as a threat and why we create monstrous creatures to inhabit it.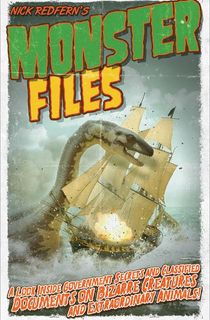 Monster Files
In Monster Files, not only does author Nick Redfern argue that cryptids are indeed real, but governments are hiding the truth about them. He unveils the conspiracies and cover-ups that have allowed places like the US, Britain, and Russia to study these creatures completely undetected. And, more importantly, why they would want to.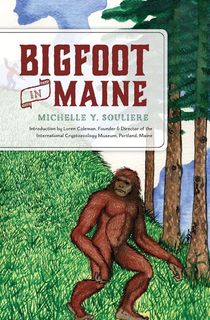 Bigfoot in Maine
The woods of Maine have been the site of many Bigfoot sightings over the years. Author Michelle Y. Souliere argues that the ecosystem around the area is perfectly suited for a large primate to live in. Soiliere also takes the time to recount several Bigfoot sightings from throughout Maine's history and supplements them with her own illustrations.