Let's just go ahead and say this now: witches get a bad rap. From the 1692 Salem witch trials to the present day and the release of shows like Chilling Adventures of Sabrina, witches have been portrayed and commonly thought of as handmaidens of the devil himself. While only a small amount of research will reveal this accusation to not at all be the case, the sinister, often sexy image of a woman in a black pointed hat, cackling and straddling a broom as she zips across the night sky, is a hard vision to shake.
Related: Possessed: 11 Haunting Salem Witch Trials Books
"The appeal of witchcraft is dangerous and sexy, but real witches are more like your grandma," says practicing witch Shana Leilani, an employee of the Los Angeles witchcraft store The Green Man, in a 2018 interview with SYFY. Simply put, although there are many different varieties of witches, most of them use crystals, herbs, and have good intentions, rather than anything that could logically be construed as "evil." All that being said, witches are not to be messed with, as explored in the thirteen horror books about witches we've compiled for you here. To answer AHS: Coven character Fiona Goode's question of "who's the baddest witch in town?" We're about to find out... Here are the best horror books about witches that will keep you reading long into the night.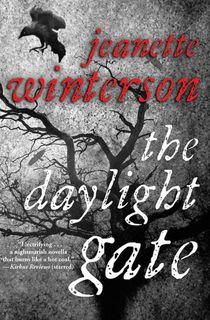 The Daylight Gate
Jeanette Winterson's "gripping and grisly gothic tale" (The Guardian, UK) draws its inspiration from the real-life persecution of Alice Nutter and the 17th century Pendle witch hunt. Protestant King James I rules England with an iron fist. Women are finding themselves under suspicion of practicing witchcraft, and their word over the magistrates isn't enough to ensure a fair trial. Alice Nutter, a mysterious woman of high society gifted with eternal beauty, vouches for these women. Yet as those accused of witchcraft seek sanctuary in the darkness, Alice stands as someone who can traverse both realms, in possession of powers that will either destroy her or set her free.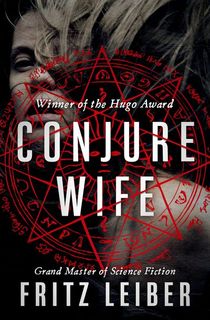 Conjure Wife
The source material for the classic horror movie, Burn Witch Burn!, Fritz Leiber's Conjure Wife deals primarily with secrets and necessary "evils." When Norman Saylor discovers that his wife Tansy has been concealing her deep involvement with sorcery, a divide opens between them. Saylor must decide what's more important to him: his values or his wife. Meanwhile, Tansy must decide how to safely go about practicing her own beliefs, while also maintaining the seemingly safe home life she'd been previously accustomed to. Soon, however, the sorcery spins out of control, threatening to consume them both.
Related: 16 Bone-Chilling Witch Movies That'll Put a Spell on You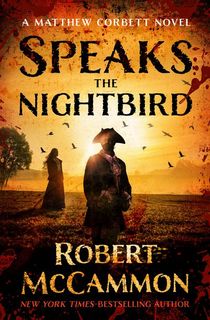 Speaks the Nightbird
Award-winning horror maestro Robert McCammon transports us to the 17th-century American coastal settlement of Fount Royal in this historical horror book. The settlement has recently suffered a series of bizarre and unexpected tragedies, and the townsfolk blame witches. When local widow Rachel Howarth falls under suspicion of practicing dark arts, and faces possible execution, she finds an unexpected ally in the form of young law clerk Matthew Corbett. Corbett is convinced that the charges levied against Howarth are fanciful, and launches an investigation to prove her innocence. Yet as he searches for the truth, Corbett finds himself drawn into the darkness of Fount Royal. Something evil is afoot in the settlement, and it's spreading.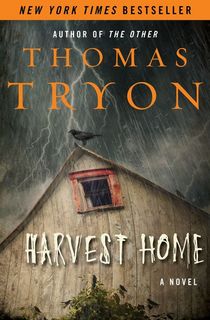 Harvest Home
After reading Thomas Tryon's 1973 classic, Harvest Home, a woman named Stephanie took to Goodreads to leave the following review: "I wasn't sure if I'd be able to write this review, because after I finished Harvest Home, I curled into a fetal position and stayed there for three days." If that doesn't make you want to dive into this tale of the village of Cornwall Coombe, and all its witchy secrets, then nothing will.
Related: These Bewitching Folk Horror Books Will Haunt Your Dreams
Murder at Witches' Bluff
Cold Springs isn't a nice place to live, and it never has been. With a dark and twisted history that goes back generations, the locals will do anything to preserve their sinister way of life. When presumed witch Siren McKay returns to Cold Springs, after being acquitted for the murder of her boyfriend, she has no desire to pick up and start anew. Primarily because she actually did kill him, and doesn't much care who knows it.
The Witching Hour
Legendary hour writer Anne Rice tells the story of the Mayfair Witches in what is arguably one of the best witch-centric tales ever crafted. Based in New Orleans, where Rice herself lived many years, The Witching Hour introduces Rowan Mayfair, a neurosurgeon who discovers she comes from a long line of very powerful witches. Moving back and forth in time, the story masterfully deals out surprise after surprise as Rowan fights, and then ultimately embraces, her complicated lineage.
Related: Vampires, Witches, and More: The 9 Best Anne Rice Books
White Is for Witching
British novelist Helen Oyeyemi ties the past and the present together with her stunning gothic horror novel, White Is For Witching. Set in remote Dover, the Silver family come together to mourn the loss of Lily, the matriarch of the home, and their individual grief manifests in surprising and troubling ways.
Related: 9 Gothic Horror Books That Will Make Your Blood Run Cold
Hex
If the name Black Spring isn't ominous enough for a town, the fact that it's haunted by the Black Rock Witch drives things home. Roaming the streets, with her eyes and mouth sewn shut, she's a terrifying sight to locals, who are powerless to defend themselves against her, while knowing she can enter their homes at any time. To receive a visit from the witch, who stands by people's bedsides, staring, for nights on end, is beyond terrifying. And yet, the locals of Black Spring have come to accept their fate as keepers of the bewitching curse; so long as the Black Rock Witch remains in Black Spring, and her eyes remain sewn shut, the curse will be contained. But when word of the witch spreads outside the village, a new day of darkness descends.
The Good House
American Book Award-winning author Tananarive Due crafts a haunting tale of legacy and loss in this powerful work. When Angela Toussaint's son takes his own life, she makes every effort to avoid her grief by submerging herself into rebuilding her law practice. Try as she might, the darkness in her mind gets the best of her, and she looks for answers in the house where her son spent his last moments. Unfortunately, instead of answers and comfort, she finds only deeper levels of darkness there.
Related: 16 Haunted House Books That Will Leave You Sleeping with One Eye Open
A Secret History of Witches
Louisa Morgan weaves together the rich and mysterious histories of five generations of witches in this epic narrative. Most interesting here is the author's handling of magic, and how it's handed down from woman to woman, subtly changing in practice depending on how it's used, and who's using it.
Related: 9 Famous Witches Throughout History
How to Hang a Witch
Referred to as "Salem Witch Trials meets Mean Girls," Adriana Mather's debut novel, How to Hang a Witch, centers on Samanta Mather, a direct descendant of Cotton Mather, whose involvement in the Salem Witch Trials doesn't make Samantha very popular in her new school. When she meets a group of girls who call themselves The Descendants, Samantha learns that they come from a long line of witches who suffered under the judgment of Cotton so many years ago. The saying "time heals all wounds" doesn't apply to teenage girls, apparently.
Related: 26 Blood-Curdling Books for Fans of American Horror Story
Hag
A tremendous power, passed down through a long line of women, is at the heart of Kathleen Kaufman's 2018 novel, Hag. Set against the seaspray and rocky cliffs of Scotland, the narrative follows the daughters of a powerful being called the Cailleach. Unsurprisingly, the world views the clan as outsiders; the daughters of the Cailleach must navigate a world filled with superstition, hatred, and violence to find their true purpose. Meanwhile, the Cailleach awaits a homecoming that will bring everything full circle.
The Witch's Trinity
Famine has all but wiped out the 16th-century German village of Tierkinddorf. Those still hanging on to what life they have left, are desperate. When a mysterious friar arrives, promising to heal the sick, and restore the fine fettle of their land and livestock, they don't question it. They very much should have.
This post is sponsored by Open Road Media. Thank you for supporting our partners, who make it possible for The Lineup to continue publishing the true crime and creepy stories you love.