By its very nature, the paranormal unsettles and scares. Be it ghosts, haunted houses, or psychological mind-games, the paranormal corner of horror chills readers to the core more consistently than other subgenres. And if you're like me and nothing really scares you anymore, it's frequently where you go to find the next best book for a nightmare-inducing fix of fright.
Well, if you're looking for some ironclad examples of paranormal at its best, look no further than the following books. They are timeless scares for even the most seasoned fans of horror.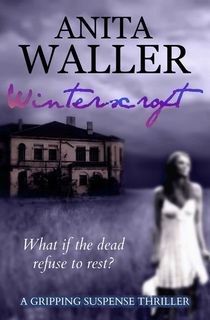 Winterscroft
When a tragic car accident kills Lavender Paulson, her family and fiancé Matt are overcome with grief. Now six years later, they still mourn her loss but are slowly learning to move forward. Matt has stayed in touch with the Paulson family and, has even found happiness again as he is engaged.
Overjoyed for Matt, the Paulson family offers their manor as a venue for the upcoming bride and groom-to-be. However, as they prepare for the wedding, strange and unexplainable occurrences begin to happen. The scent of lavender hangs in the air, and a series of mishaps take place, resulting in a mysterious death that derails the wedding plans. Could Lavender have returned from the afterlife to haunt those she left behind? And just how far will she go to stop the wedding?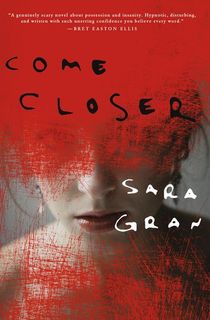 Come Closer
As if The Exorcist wasn't enough, Sara Gran's book has clearly achieved the same frightening heights of demonic possession. Come Closer focuses on the mundane life of Amanda, who begins to suffer from emotional mood swings, dark thoughts, and other disturbances that initially might be interpreted as depression. A less paranormal tale, might linger in the machinations of human psychology, but in Come Closer, Amanda's thoughts and urges become what can only be described as "demonic." Gran's novel has become the stuff of horror canon, frequently discussed and shared via organic word of mouth. It's a must-read for those especially enthralled by stories of demonic possession.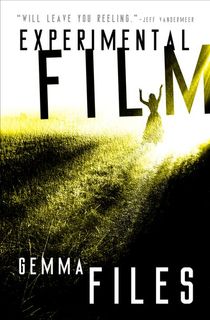 Experimental Film
This book has graced at least one of my previous lists but it simply wouldn't feel right to exclude it from this one, especially since Experimental Film is frequently the subject of fascination and adoration by paranormal horror aficionados. Files' novel is a deep dive into filmic fun, wherein main character Lois Cairns, an out-of-work film history teacher, discovers a deceptively mysterious untouched corner of film canon, the work of Mrs. A. Macalla Whitcomb. As Cairns digs into the history and work, the world around her begins to take on a darker and dangerous paranormal shift. The novel is extraordinary and will resonate even more for readers who enjoy film studies and all-things behind the silver screen.
The House Next Door
You might not guess it from the placid cover design of the paperback edition, but Anne Rivers Siddon's haunted tale of a true house of horrors is among the most chilling I've ever read, and ultimately the "paranormal" element comes down to social class and the ways humans judge each other. Talk about resonating well in modern-day 2021. Colquitt and Walter Kennedy, a middle-aged couple, live in an idyllic middle-class suburb in Atlanta. The lot next door becomes the site of a marvelous architectural marvel and the owners moving in are city folk looking to settle down. This is where Siddons masterfully invokes the mundane to augment the horrors that transpire at that site. The House of Next Door is also a rare instance in which the haunted house is new and modern—completely devoid of any personal history. Siddons really captures something relatable and horrifying.
The Black Spider
Gotthelf's novel has a unique history. Reissued by the New York Review of Books, it was one of so many books once lost to the publishing machine, only for readers to rediscover and resonate with it years after initial publication. Similar to many parables in which Catholicism and its principles of evil take center stage, The Black Spider is about a dictatorial lord of a manor and its oppressed inhabitants servicing his every need. There is rebellion in the form of a young woman and a red-bearded mysterious individual who is more than meets the eye. There's a spider too, yes, but perhaps what makes this a continuously compelling (and timeless) paranormal narrative is how it frames society as the real evil. Not that society itself is inherently evil, but rather the ingredients that can shake free the nature of what society can become, when expertly manipulated by individual forces.
Hell House
Matheson is a household name in the world of speculative horror and the paranormal. Be it I Am Legend or his work with Twilight Zone, his narratives were so inventive people are still catching up—authors today use many of his ideas to spin their own tales of paranormal horror. Hell House continues to provoke and baffle readers—and with good reason.
Though it is about an infamous haunted house (called "hell house") and a group of people who venture into the domicile to investigate, it delves quickly into demonic sexual desire and intense depictions of human misery. One might imagine Matheson wrote this in a fever dream, a frantic rush, because the tale feels like it has been culled the corners of Hell itself.
Uzumaki
You can sum up this iconic manga with one word: madness. Junji Ito is a legend of Japanese horror manga and many consider this series to be the one that solidified his status. Everything has to do with spirals, or rather, a small village that becomes obsessed and eventually consumed by the presence of spirals. You don't see it at first, but once you look into your coffee and see a spiral, you notice a spiral in the groove of your wooden desk, and then snail shells, and then in the water circling the drain … that's the premise of Uzumaki. Shortly after a young boy's father dies, he becomes obsessed with spirals because of the way his father's dead body coiled into a spiral. His death is an omen that brings with it the town's obsession with something so far paranormal, it's impossible to unsee.
The Fisherman
Langan is essentially a household name in the world of cosmic horror, launched into the supernatural stratosphere with The Fisherman. So much could be said about the book but really, it comes down to something that Anne Rivers Siddons does in her book mentioned above. The novel employs something so common and recognizable, which, in Langan's case, is two men who embark on a fishing trip to grieve the loss of their wives. Their explorations break apart the apparent simplicity of the premise. The essence of what society deems as "normal" is shattered by the legend of the Creek. This location, a great fishing spot, just might double as the solution to their grief. It wouldn't be a modern paranormal classic if it were that simple, though. Let's just say: Langan takes you places that defy imagination.
The Cipher
I'm a sucker for a paranormal tale that gives you a ton of internal psychology and breeds more questions than answers. Kathe Koja's award-winning, timeless cult classic The Cipher demonstrates the best of both, effectively being a puzzle that readers become too scared to fully solve. It begins when Nicholas, a struggling poet, and his maybe-ex Nakota discover a mysterious—and impossibly bottomless—hole in his apartment building, which they name "the Funhole." The moment they begin to experiment with it, all hell breaks loose. The Funhole is essentially a black hole that causes flesh to mutate—and small creatures that come near it either die or warp into something bizarre and other-worldly. Reading The Cipher is like stepping into the Funhole yourself—emerging from the experience a changed person.
House of Leaves
It has been 20 years since the initial publication of House of Leaves and it remains a contentious touchstone for horror readers, who either love it or hate it. Its metaphysical influence has permeated into all corners of literary horror. It's wild that a book with an extensive amount of typography (bordering on asemic writing in some sections), footnotes, and odd experimental choices resonated so well with readers … but maybe that's the point. It's such a strange achievement of literary experimentation that the book itself does not feel of this world.
Like the House on Ash Tree Lane itself, which exists within the realm of the impossible (a house bigger on the inside than it is on the outside), the book swells to include an ecosystem of paranormal investigations which, ultimately, explore the meaning of giving ourselves to others—and the mundane intimacies that occur with those closest to us. Of course, Danielewski interweaves these themes in threads that span a fictional documentary, the madness of an angsty twenty-something who reads a manuscript written by a recluse (which also happens to be the book we're all reading), and even a third layer involving the myth of the Minotaur of Knossos. Yeah, it's that bizarre—and that intoxicating.