Before I launch off into several recommendations for horror books involving demon possession, allow me to point you towards an amazing gift idea I discovered on Etsy. It's an emergency exorcism kit and I think it's just perfect. If you got your loved one something boring like roses, candy, or a stuffed animal for Valentine's Day--you can still salvage the holiday and pick up one of the books on this list, or this handy exorcism kit. Trust me, these are the essentials!
Demons can strike at any time (as you'll see if you read these books) it's best to be prepared.
Books involving demons are some of my all-time favorites. I think the idea that an unseen, malevolent, supernatural entity entering your body and taking control of your physical being, is absolutely terrifying. I also enjoy the spiritual aspect that often accompanies these tales.
If an individual's very soul is at risk, oftentimes the only way to combat this situation is with someone familiar with spiritual warfare, like a priest or other religious figure. The battle of light vs. dark or good vs. evil is an age-old trope that shows up in almost any epic storytelling. So if you're anything like me and look forward to reading something pitch black dark and bleak, you'll want to add a few of these offerings to your list.
The Exorcist
The Exorcist and its sequel Legion are iconic horror books in general but they are especially important as cornerstones for the demon possession sub-genre. I truly believe that The Exorcist cannot be missed.
I only just read it a few years ago in October as part of my classic horror adventure I take every year. Blatty enfolds the reader into a dark place; the only beacon of light is a small glimmer of hope carried by the two priests sent to deliver a small girl from pure evil. I was emotionally invested from page one until the end. And as I've said numerous times, when the stakes are high, the horror is at its best.
Related: 13 People Share the Scariest Books They've Ever Read
Legion
By contrast, Legion was hard for me to settle into. The main character, Lieutenant Kinderman, is a very thoughtful man and he goes on these long tangents about all manner of subjects but especially spiritual and philosophical topics and it completely interrupted the compelling nature of his investigation into brutal murders. I only read for a short time before I ultimately quit.
A Head Full of Ghosts
Tremblay's book is the modern demon possession book by which all others are measured. If The Exorcist is king, A Head Full of Ghosts is the successor to the throne. The heir.
I found this book when Stephen King tweeted about it saying it scared the hell out of him and I took that as a personal dare. Well, guess what? It scared the hell out of me too. I clearly remember reading a specific scene at night and deciding I needed to set it aside. I had this nagging feeling to go check on my teenage daughter at the time to make sure she wasn't hovering in the corner of the ceiling in her room.
Paul Tremblay's unique brand of horror is marked with an emphasis on relationships. His storytelling simultaneously appeals to your emotions and your worst fears.
My Best Friend's Exorcism
I recommend this book all the time to readers just getting started on their journey into horror. It's a great representation of horror's ability to be far more than just "thrills and chills". Set in the 80s, My Best Friend's Exorcism has a built-in nostalgic vibe that lands well with people of all ages. The characters, Abby and Gretchen, are easy to invest in and Hendrix does an excellent job blending humor, horror, and heart. It ticks all the boxes.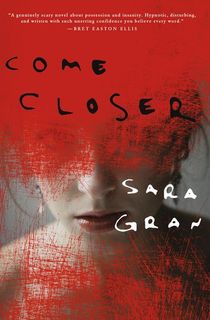 Come Closer
This book is the perfect example of how the novella—this book is about 200 pages—is the perfect format to execute on scares. Gran introduces us to a woman named Amanda who is 'all of us'. She's relatable, happy, and well-adjusted. Then things start changing for Amanda.
The reader is a first-hand witness to a life sliding off the rails as Amanda starts to think she might be possessed by a demon. I can't even begin to tell you how this book made me feel without revealing too much. Just trust me. Psychological horror at its best.
Goddess of Filth
Don't show up to this book looking for a basic demon possession story. Castro takes a classic horror trope and uses it to celebrate the Mexican-American female experience while smashing the patriarchy. The young women driving this narrative are vibrant and full of life. I enjoyed being a fly on the wall listening to their conversations about boys, hairstyles, body image, and family life.
One night they experiment with the occult conjuring up something a little unexpected. In my opinion, this is the perfect horror book and everyone should read it to understand the direction the genre is moving toward.
Exorcist Falls
I feel a little bit bad recommending a book that's out of print but this story exists and it will likely become available again somehow so I urge you to add it to a special list somewhere—if you're a book nerd, you likely have a special list somewhere—and maybe someday soon, you can read this dark-as-midnight demon possession story. A duality of threats: The supernatural and man. Which is scarier? The depravity of man or the unknown evil of monsters and demons?
Related: 14 Underrated Paranormal Books That Will Get Under Your Skin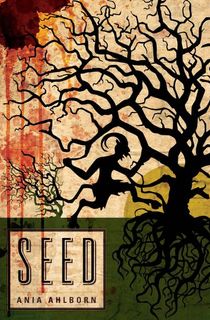 Seed
Ania Ahlborn ranks in my top ten favorite horror writers working today. She is an exceptionally gifted storyteller and her wheelhouse is crafting suspense. Seed is Ahlborn's debut novel.
Jack is a father with a dark secret from his past. He realizes that his private struggles might become a generationally experienced evil and he tries everything to protect his family from the darkness. You do not want to miss this one. The ending lingers well beyond reading the last line.
Doctor's Demons
Pre-order alert! This book will be available in April from CLASH Books but I may have already read it in order to curate it for a horror subscription service. Abrams fashions a psychological thriller around the horrors of demon possession. The result is a fast-paced, unexpected ride for thrill-seekers looking to get their next demon fix. This is a good one, fans. Smash that pre-order.
All These Subtle Deceits
A debut novel from a new author on the scene, All These Subtle Deceits leaves a lasting impression. Drawing inspiration from iconic demon possession horror elements, Humble crafts a remarkably fresh take on demonology, circumventing religiosity in order to combat evil in a way that will excite fans of the genre; strikingly unique storytelling voice coupled with intricate plotting and detailed characters. I'm definitely hoping for more in this universe. Pre-order from Perpetual Motion Machine!