We all have inner demons. Those little voices that speak to us of all the dark and destructive things we could be doing. Most of the time we ignore them and continue on as normal members of society. Not so for the protagonists in these terrifying tales, whose appetites run the gamut from delicious human souls to newborn babies. Oh, did we forget to mention that these are actual demons?
Find the nearest protective circle of salt, and get ready to be possessed by these holy horror books from hell.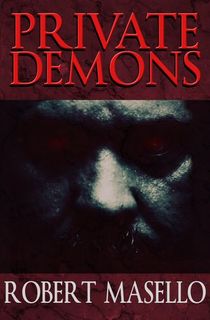 Private Demons
Lucien has traveled the world, and along the way he's acquired unusual souvenirs – like his own personal demon. This demon can satisfy every little whim or desire … for the low, low price of a human soul. Not Lucien's, of course, but who will pay the price?
The Exorcist
Most people have watched (and been terrified by) The Exorcist, but few have delved into the literary landmark that preceded it. Originally published in 1971, it's one of the most controversial novels ever written and was inspired by a TRUE STORY of a child's demonic possession in the 1940s. Don't let the time period dissuade you—this novel still has the extraordinary ability to disturb and shock.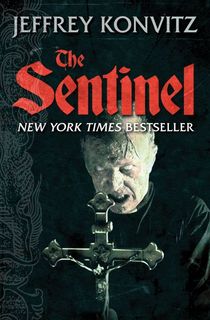 The Sentinel
Aspiring model Allison Parker finally moves into her dream apartment in Manhattan's Upper West Side. But her perfect home quickly turns hellish, and it has nothing to do with sky-high, New York City rent. Surrounded by bizarre neighbors, Allison starts seeing things and hearing strange sounds coming from the empty apartment upstairs. It isn't long before she discovers the dark, demonic secrets that dwell within her brownstone.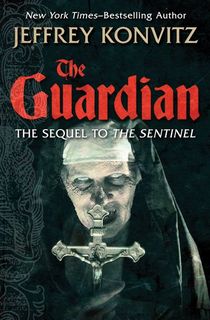 The Guardian
The follow up to The Sentinel is just as evil as its predecessor. Satanic forces return to the apartment building when a charred body linked to two other murders is discovered. The stories of a nun with sinister intentions, a husband seeking revenge, and a cunning priest intertwine for a horrifying story. Jeffery Konvitz's The Guardian examines what happens when you're confronted with true evil.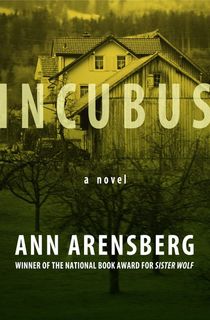 Incubus
Maine's tourism must be suffering, since it's the setting for so many horror books (we're looking at you, Stephen King) – and this book will not help. In Dry Falls, Maine, an unholy force seems to be exclusively targeting the town: Not only are the crops failing, but there's a drought, sexual libidos are going haywire, and farm animals are giving birth to monsters. Incubus expertly balances the feel of the small quiet town and a menacing and perhaps otherworldly evil that's just out of sight, watching, waiting.
Rosemary's Baby
Rosemary Woodhouse and her husband move into an old NYC apartment building with an ominous reputation and nosy residents, like the Castavets. When the Castavets become particularly invested in Rosemary's pregnancy, things shift from the mildly eccentric to the witchy and even demonic with Rosemary's child right at the center of it. What exactly is Rosemary carrying in her belly that interests her neighbors?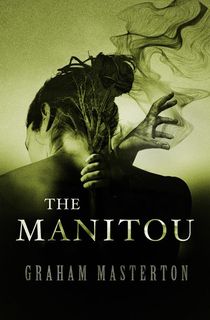 The Manitou
Karen Tandy found a bump under her skin, and she didn't think much about it. But what was first a small lump is now something bigger, something dangerous, something that moves. Soon Karen's whole demeanor changes, and everyone around her can feel it too. It's pretty clear that an evil creature dwells within it's unwitting host, and it's itching to get out.
Hell House
Rolf Deutsch hasn't much time left, but his impending demise has him wondering about the facts of life after death. It consumes him so much he hires several people (including a physicist and a medium) to investigate the possibilities. Enter the Hell House, an old home with a sordid past that just might be the key to the other side. Now the question is which side? And will they survive the night after they open some of the many doors within it?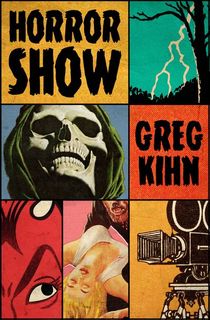 Horror Show
In the 1950s, schlock horror director Landis Woodley was rumored to have used real corpses to shoot his "masterpiece," Cadaver. Forty years later, the director speaks out to Monster magazine about the true horrors behind the film—including a sinister Satanist who may be reaching out beyond the grave. Horror Show takes readers into the world of low-budget horror, and looks at the line between the living and the dead.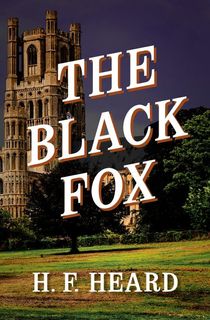 The Black Fox
Members of the Church don't take Canon Throcton seriously, and when a junior colleague is promoted instead of him he tries his hand at black magic. But things work almost too well, destroying the opponent and sealing his fate of damnation. The Black Fox crosses horror and fantasy as a great and terrible power is unleashed.
This post is sponsored by Open Road Media. Thank you for supporting our partners, who make it possible for The Lineup to continue publishing the true crime and creepy stories you love.
KEEP SCROLLING FOR MORE CREEPY STORIES