New year, new resolutions. If you're like me, one of your most pledged resolutions is to read more. Hell, Goodreads has an entire feature that kickstarts at the peak of January where you set a goal with the number of books you hope to read in the coming year. 10? 50? 100? Whatever your number, I bet you're looking to spend more time off screen—and on the page.
To help quicken your pace, try out these must-read novellas. They'll leave a mark—and up your read count quicker. Who says you need filler? These are all killer.
The Warren
If you pick up one of Brian Evenson's books, you know you're in for a unique scare. No two books are alike, and with his novella, The Warren, readers are in for a real treat. End of the world and a last man on earth narrative? Check. Odd and increasingly unstable psychological thrills that depict a protagonist as so far-gone-unreliable that the reader begins to chart their own psychosis as a character? Check. The Warren manages to adopt the best of what makes post-apocalyptic fiction so irresistible: It tells a breathless story at a breakneck pace.
Soul Collector
Nobody writes like DuVay Knox. His first book, Soul Collector, acts as a perfect introduction to his genre-defying blacksploitation. I would recommend his novel, The Pussy Detective, as well, but as we're talking novellas, you can't go wrong with Soul Collector. Knox introduces us to Death as he goes around collecting souls and being, oh, you know, all Death-like. There are definite shades of transgressive horror and hardboiled noir while, at the same time, Knox weaves in some comedy too. This one's so damn unique, the less said, the better. Just give it a read!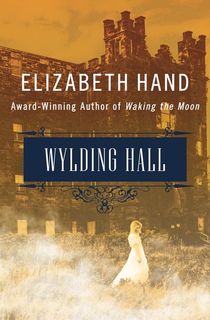 Wylding Hall
This is a fun one, especially if you're a musician or have ever attempted to write music or start a band. An acid folk band enter an old house—dubbed "Wylding Hall"—in the countryside to record their latest. During the recording process, a number of tragedies befall the band. The music they create is charged with the unsettling energies of the house and the otherworldly secrets therein changes each band member in different ways. After their vocalist, Julian Blake, wanders off during the recording and disappears within the house, Wylding Hall becomes every bit as Hell House or Stanley Motel as it is a mystery—all draped in punk undertones. Read an excerpt of Wylding Hall here.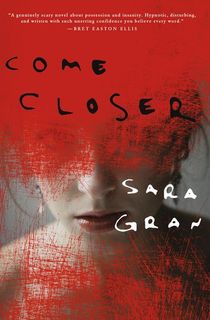 Come Closer
Demonic possession occupies a strange, ever-present space in the world of horror. To lose control of your own mind and body is frightening enough, but when it is taken by something beyond the realm of reality, that's when you get the sort of nightmares frighten people long after the screen fades to black—think The Exorcist or Paranormal Activity.
In Sara Gran's horror classic, Come Closer, readers get to know Amanda, a young woman who slowly discovers she is not entirely herself—she's become possessed by Naamah, a demon. She isn't toying with Ouija boards or calling up rituals, spells, or the usual fare that horror tends to "blame" as the reason for a demonic possession. The scariest possessions happen with no definitive origin. What's so effective about Come Closer is how Amanda is portrayed as normal—and borderline naïve.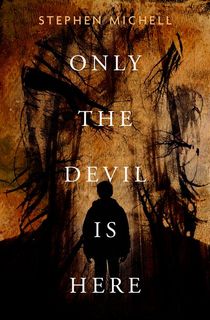 Only the Devil Is Here
Mitchell has really tapped into something unique in this thriller. We are introduced to Evan, a six year old who is kidnapped by someone named Rook—and effectively pulled into a world unlike any other. It's a world full of monsters and nightmares. Rook becomes Evan's protector and Evan himself quickly realizes his captor isn't actually there to help him. Evan has his own secrets—and untapped magical powers. Mitchell sends Evan across a wintry landscape that never relents; this book moves quickly, and the writing even quicker. It's the perfect thriller if you want your adrenaline flowing—and the pages turning.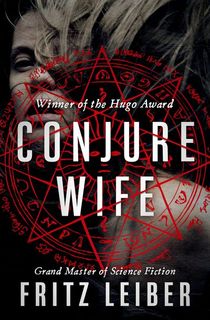 Conjure Wife
Leiber's somewhat "lost" haunted house novel is the sort of book you would perhaps come across randomly at a used bookstore and though you might flip through its pages, the chances are high you'd pass on it. But I'm here to tell you: give it a shot! In Conjure Wife, we are introduced to a skilled academic, Norman Saylor, who comes from a long line of academics. He takes a position at Hempnell College—and is quickly tossed into a paranormal situation. His wife Tansy fills the place with protective charms and totems, believing that something evil roams the domicile. You can guess what happens next, yet it is every bit a breakneck tale of hauntings and investigation. It holds up remarkably well and would be a great read after tackling books like Hell House and House of Leaves.
Related: 8 Surreal Horror Novels That Will Leave You Questioning Reality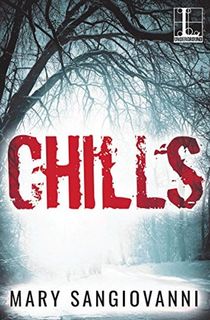 Chills
And now for some detective work. Sangiovanni's thriller tosses readers into a snowstorm (both literal and figurative) during the discovery of a ritualistic murder. Detective Jack Glazier is in charge of figuring out what becomes a series of murders, his desperation peaking at the height of winter—when everything closes down. Glazier has nowhere to turn, especially since the only nearby town, Colby, braves the storm and the cruel Connecticut winter. He turns to Kathy Ryan, an occult specialist who introduces him to a world which has always been just under the surface of our own. Chills is perfect January reading, a quick read for fans of detective thrillers like Insomnia and The Silence of the Lambs.
Related: 8 Freaky Reads for Fans of "The Silence of the Lambs"