The best psychological horror books touch upon a reader's deepest fears. Even more so than malevolent creatures that go bump in the night or extraterrestrial beings from millions of miles away, the scariest of all is what pokes and prods from within our very own minds. From disturbing tales of misfortune that could actually happen to reality-distorting stories about people who don't know if they can trust their own senses, psychological horror books remind us that we are all teetering at the edge of the unknown, and could fall into the abyss at any given moment.
Take for example the story of an author held captive by a deranged fan, as in Stephen King's Misery, or the tale of an amnesiac woman who finds her fond memories of home have been replaced with something infinitely more terrifying, as in Elenor Gill's All That We Remember. The characters in these terrifying psychological horror books find themselves in previously unimaginable scenarios that will tug at the deepest, most primal fears in the recesses of your mind, and have a chilling effect that lasts long after you turn the last page. The psychological horror books on this list are best summed up by the famous Charles Addams quote: "Normal is an illusion. What is normal for the spider is chaos for the fly." Here are some heart-stopping psychological horror books that possess such chaos.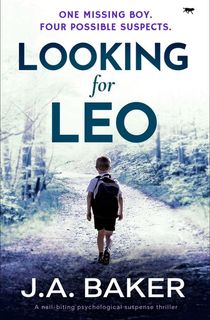 Looking for Leo
Ashton is back in the small North Yorkshire town where he committed a heinous crime as a child. When eight-year-old Leo goes missing on his way home from school, the town locals immediately suspect Ashton and report him to the police. And while being watched by the police is frightening for Ashton, it doesn't compare to the circumstances of little Leo: locked in a soundproof room, with no idea what his abductor will do to him next…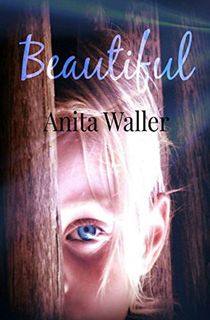 Beautiful
Amelia was six years old when an evil man in a park changed her life forever. Having lost her innocence at such a young age, Amelia suffers through immense trauma and anger as she grows up. Follow along as she discovers the sweetness of revenge in this "remarkable debut that fills the void after Gone Girl" (Betsy Reavley, bestselling author of Broken).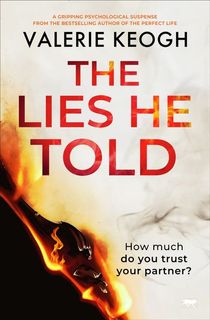 The Lies He Told
Discover the ripple of pain one man leaves behind when four women find out he's been cheating on all of them. There's successful Misty, left devastated after her boyfriend suddenly ends things; elegant Gwen, optimistic about the new man in her life until she discovers he's not who he said he was; Babs, the vindictive woman who's had the love of her life stolen away by Gwen and Misty; and Dee, the poor wife who takes her wandering husband back every time. And when these four women come together for revenge, the consequences of his philandering ways are sure to be deadly…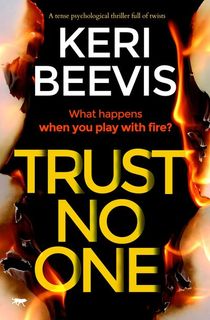 Trust No One
When Olivia Blake receives a mysterious note that leads her to a house where a man is burning to death, she realizes the note wasn't a prank—someone is after her, she just doesn't know why. As Olivia attempts to find out who's targeting her, she doesn't know someone is watching her from the shadows. And that someone knows the truth about an incident in Olivia's past. Revenge may be a dish best served cold, but "this killer prefers to play with fire."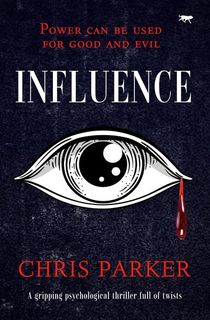 Influence
Powerful people have a powerful influence on the world—and as we all know by now, this influence can be used for both good and evil. In this chilling psychological thriller, several murder victims appear to bear the mark of an intelligent serial killer. Investigator Peter Jones turns to Marcus Kline—the world's leading authority on communication and influence—and then events begin to implicate Kline as the possible murderer.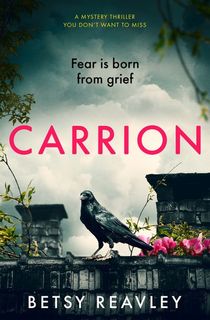 Carrion
Carrion by Betsy Reavley has been compared to Hitchcock's The Birds. Monica survives a fatal car wreck, only to be haunted by a crow that won't stop following her. She's not able to remember anything about the events leading to the crash and she's tormented by horrifying visions. What happened that day? Sometimes the truth is more frightening than we can comprehend.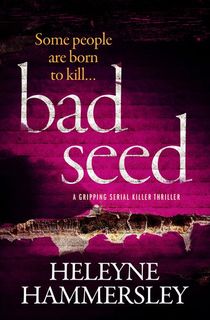 Bad Seed
When a dead woman is discovered, she has a wound on her abdomen that looks chillingly like a Caesarean incision—leading authorities to believe she may have been pregnant at the time of death. But when an autopsy reveals she wasn't pregnant, and another victim with a similar wound is discovered, it becomes clear that a depraved serial killer is on the loose. From the author of Merciless comes this heart-pounding psychological horror novel.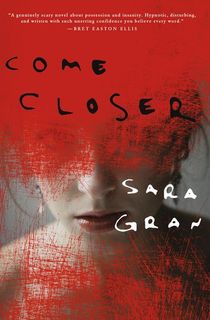 Come Closer
Amanda is a seemingly happily married woman. But she's secretly possessed by her own dark desires, and an inner monologue that flares up at the worst times, pushing her in all the wrong directions. Come Closer, which Bret Easton Ellis championed as "hypnotic," explores the darkest corners of self-sabotage, and the nightmarish ways it can take control of a person's life.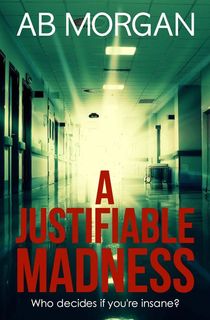 A Justifiable Madness
A young man fakes his way into a mental hospital—but who is he, and why did he want to be committed? And once he's inside, his whole plan begins to fall apart as he finds himself trapped inside an abusive environment with no hope of escape.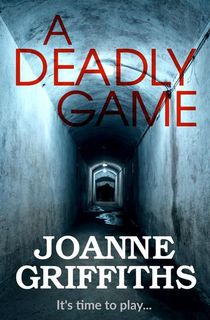 A Deadly Game
A serial killer is terrorizing women in Birmingham in this psychological horror novel—and one police detective has to find the culprit before more women are slain. The deranged killer taunts the police. Bodies are stacking up and time is running out. Can the detective find the killer before more innocent women lose their lives?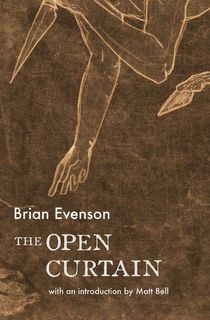 The Open Curtain
If you were to write out a few of the more obscure rituals and practices of various religions, they could easily read like passages from a psychological horror book. Brian Evenson springboards off of that concept in The Open Curtain, which examines the past and present incarnations of Mormonism. Young Rudd is in working on a school project when he stumbles across information about a secret Mormon blood sacrifice. The grisly ritual played a role in the 1902 murder committed by the grandson of Brigham Young. Rudd is falls ever deeper under the spell of this rite of violence, until fact and fiction bleed together.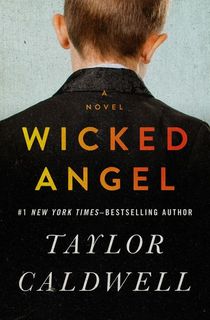 Wicked Angel
The author of the #1 New York Times bestselling thriller, Dialogues with the Devil, returns with Wicked Angel, which explores a genetic predisposition for evil. At first, Angelo seems like a sweet and precocious youngster. It's not until his childish pranks and outbursts turn cruel, starting with the disappearance of the family dog, that his mother begins to see something far more sinister lurking behind those rosy cheeks and bright eyes. Fans of We Need to Talk About Kevin and The Omen are sure to enjoy Caldwell's Wicked Angel.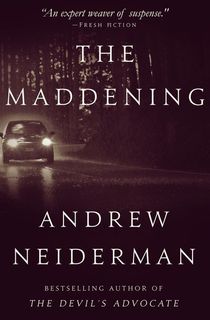 The Maddening
Written by the bestselling author of The Devil's Advocate, The Maddening is sure to be on your list of favorite psychological horror books. The story follows Stacey Oberman, whose car breaks down one night on a darkened backroad during a rainstorm, leaving her and her young daughter with no other option but to seek help from the occupants of a nearby farmhouse. What she finds there is expectedly terrifying, but in ways you could never imagine. Horror legend Dean Koontz agrees, calling this read "scary from first to last page."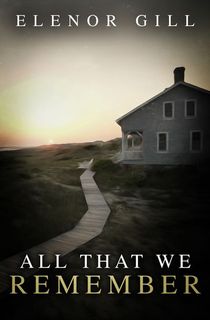 All That We Remember
If you've ever had one of those dreams where you're trying to find your way home, but once you finally find it, it's not the home you remember, this book will resonate with you. All That We Remember introduces readers to a woman who suffers memory loss due to a terrible car accident, and returns to her family home in hopes that it will restore her fractured mind. What she finds there, however, makes matters so much worse, and her lost memories are replaced with visions of terror.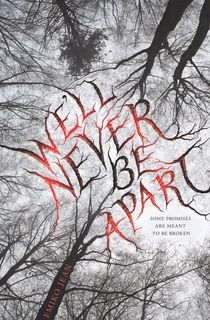 We'll Never Be Apart
17-year-old Alice Monroe suffers a terrible betrayal at the hands of her twin sister, who sets a fire that kills Alice's boyfriend. Shattered by grief and rage, Alice begins to plots her revenge from within a mental hospital. With the help of a fellow patient, however, she pulls herself together long enough to question whether she's plotting against the right person.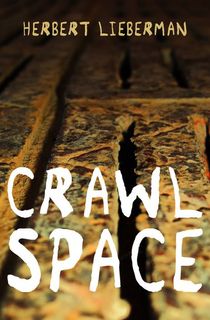 Crawlspace
When you think about it, owning a home is actually really scary. And not just for financial reasons. Alice and Albert Graves learn this the hard way when they employ a man named Richard to refill the furnace in their unexplored crawlspace. The thin layer between blissful ignorance and the terrifying reality of what's been lurking right beneath their feet is torn, and their very foundation is shook.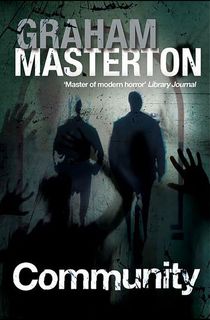 Community
Recovering from a car crash that took his girlfriend's life and left him badly injured, Michael Spencer struggles to pull himself together while confined to a hospital in a small town in Montana. He soon becomes attached to the locals within the town, and even develops a new love interest. But as he grows stronger and regains his wits, he begins to notice that this home away from home is anything but heavenly. In fact, it's quite literally the opposite.
The Haunting of Hill House
While we wait for the premiere of The Haunting of Hill House season two, The Haunting of Bly Manor, it's the perfect time to visit (or re-visit) the source material for season one. Shirley Jackson's pitch-black gothic horror classic, The Haunting of Hill House, was published in 1959, and tells the story of four people: Dr. Montague, Eleanor, Theodora, and Luke, the heir of Hill House. The seekers shut themselves inside the purportedly haunted Hill House to investigate the home, while the home, in a sense, investigates them in return. Mike Flanagan's 10-part Netflix series diverged from the book's story quite a bit, so if you're a huge fan of the show, it's fun to compare and contrast.
Misery
These days, fandom is at an all-time high, aided by social media accounts that make it easy for people to keep tabs on their favorite celebs, minute by minute. Annie Wilkes, the antagonist of Stephen King's Misery, had to express her enthusiasm the old fashioned way, by holding her favorite author Paul Sheldon captive in her home. Success is great, but sometimes having a "number one fan"—particularly one as unstable as Annie—isn't all it's cracked up to be.
Night Film
When the body of 24-year-old Ashley Cordova is discovered in an abandoned lower Manhattan warehouse, journalist Scott McGrath has a hunch about the circumstances leading to her death. Though Ashley's death is ruled a suicide, McGrath suspects otherwise and sets out to find the truth. He soon finds himself lost in the gloom of Ashley's family history—and searching for Ashley's legendary and reclusive cult-horror-film director, a man who hasn't been seen in public for more than thirty years. A New York Times bestseller, Night Film is an inventively plotted mind-bender that will keep you puzzling long into the night. Break out the dry erase board.
The Wasp Factory
Sixteen-year-old Frank doesn't have to travel far from home to find excitement. Abandoned by his mother, he spends his days coping with his oddball father and the pain of having an older brother locked away in a psychiatric hospital by engaging in random acts of violence. There's not much peace to be found for Frank, and even less so once he learns that his brother has escaped from the psych ward and is most likely headed back home to complicate his hectic life even more.
Flowers in the Attic
There are many shocking elements about V.C. Andrews' breakout novel, Flowers in the Attic, but two worth noting up top are that she claims to have written it in only two weeks, and that the deeply disturbing book dealing with taboo issues was marketed towards, and heavily read by, teenagers. The novel is the first in a series dealing with the Dollanganger family, their incestuous secrets, and the consequences of those secrets, which they attempt to lock away in the attic, away from the prying and complicit eyes of their upper crust family members.
The Collector
This 1963 debut by English writer John Fowles brings readers in as a fly on the wall in the psychotic life of loner Frederick Clegg. When the young man's obsession with collecting butterflies no longer quenches his appetite for owning beauty, he turns to women. Miranda Grey, the object of his sick desires, is admired from afar, and then ensnared by his web of lies and held captive. But Miranda is not nearly as helpless as Frederick's butterflies, and she's determined to escape. Told in two sections, one from the perspective of the captor and the other from the perspective of the prisoner, The Collector is sure to leave you locking your doors.
This post is sponsored by Open Road Media. Thank you for supporting our partners, who make it possible for The Lineup to continue publishing the terrifying stories you love.