When it comes to the great works of paranormal horror, there are numerous classics from which to choose—Stephen King's certainly comes to mind. If, however, you're willing to stray outside the box to get your thrills, you'll find plenty of lesser-known paranormal books that still deliver the terror.
Filled with demons, ghosts, and other supernatural terrors, these books are guaranteed to get under your skin and give you a sleepless night or two. From the typical haunted house stories, to a twisted journey into the Underworld, these underrated paranormal novels are sure to delight and frighten even the most seasoned horror enthusiast. Just be sure to keep the lights on and some sage handy before you delve into these 14 chilling books.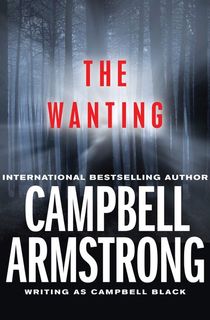 The Wanting
When the Untermeyers rent a home in a remote town in Northern California, they believe it will be the perfect escape from city life—especially for their 12-year-old son Denny. Strangely, however, there are no other children in town. Even more unsettling is the elderly couple next door, who have taken a particular interest in Denny for what may be sinister reasons.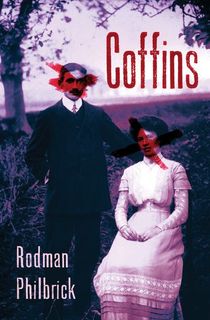 Coffins
Taking place just before the start of the Civil War, this supernatural text will give you chills. Davis Bentwood is just about to finish medical school when he encounters Jeb Coffin, an abolitionist and dedicated transcendentalist. The two become fast friends, and Jeb invites him to his home in Maine to help him out with a small problem.
RELATED: 26 Best Horror Books from the Past 150 Years
Davis learns that Jeb's home is actually a stop on the Underground Railroad, but it's seen better days. What seems to be the issue is that Jeb's home is being plagued by some sort of paranormal entity that has caused deadly incidents. Initially, Davis doesn't buy into the story, but when he decides to check it out for himself, he unknowingly gets wrapped up in a terrifying web of darkness.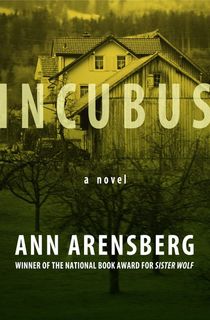 Incubus
From the National Book Award-winning author Ann Arensberg comes a truly terrifying novel. Set in 1974 in the small town of Dry Falls, Maine, the story is told through the perspective of Cora Whitman, the wife of the town pastor. During the summer, Cora witnesses strange events in the town that leave her feeling uneasy. After droughts plague the community, women speak about erotic nighttime encounters, and farm animals give birth to unspeakable abominations, Cora becomes increasingly concerned. As the occurrences worsen, Cora unwittingly becomes trapped inside a dangerous game with a dark and powerful demonic force.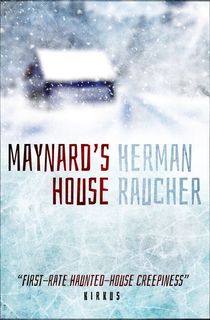 Maynard's House
Austin Fletcher is a troubled Vietnam War veteran who comes to own a small home deep in the woods of Maine. Austin is given the home not from a family member, but rather a fellow soldier named Maynard Whittier who died in battle. When Austin enters the home, he is overwhelmed by a presence that wants to dominate the home. Austin, who is still recovering from post-war trauma, is unsure whether or not the disturbing things he's seeing in the home are real. When he finally decides to leave the home, a brutal blizzard hits the area, and Austin is forced to deal with whatever is haunting the property.
Related: 16 Scariest Haunted House Movies to Freak You Out in Your Own Home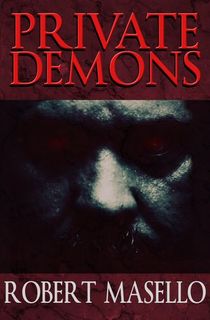 Private Demons
This peculiar novel centers on Lucien, a mysterious man with a dark secret. During a visit to Southeast Asia, a demon attached itself to Lucien, but it's not as bad as it seems. It turns out that the demon gave Lucien the ability to satisfy any of his cravings: money, sex, power, and so much more. The only problem is that the demon requires human souls to fulfill these desires, and Lucien can't deny what the creature craves.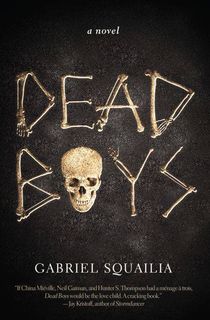 Dead Boys
This interesting read focuses on Jacob Campbell, a deceased taxidermist who uses his skills to keep the citizens of Dead City looking lifelike. Despite his relatively successful post-mortem career, Jacob is interested in a local story that tells of a man who cheated both life and death. The legend states that the so called "Living Man" is the only person to ever go through the underworld without dying first. He was never seen again, but that doesn't stop Jacob and his companions—Leopold I'Eclair and Remington—from venturing into the unknown and discovering the truth behind the myth. Mixing the genres of horror and fantasy, Dead Boys is sure to be a thrilling and unforgettable paranormal adventure like no other.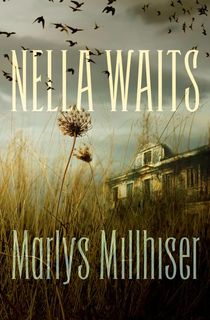 Nella Waits
Millhiser introduces readers to Lynette, recently widowed and having just returned to her hometown. It seems like her luck might be taking the turn for the better when she connects with Jay, who has also returned home—to his eerie family estate. However, the ghost of Jay's mother, Nella, has other plans for her son: And they do not involve another woman in his life.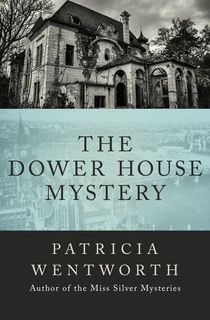 The Dower House Mystery
Amabel Grey has been offered two hundred pounds to stay at an old English estate, Dower House, for six months. In need of money to help her daughter, and hoping to rekindle an old romance, Amabel agrees to the offer. As it turns out, though, the eerie rumors about the Dower House are very much real.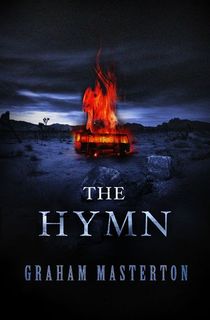 The Hymn
After his fiancee commits suicide seemingly out of nowhere, Lloyd Denman desperately searches for a reason why. His pursuit of the truth draws him into a world of paranormal cults, ancient secrets, and terror.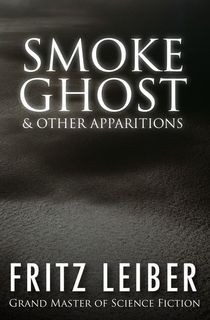 Smoke Ghost
This chilling collection of supernatural horror stories comes from author Fritz Leiber, a winner of both the Hugo and Nebula Awards for science-fiction. Many of these compelling and horrifying tales have been out of print for decades, despite their thoroughly terrifying nature. In addition to the title title story, this collection includes "Cry Witch," "Dark Wings," and many more.
The Bell Witch
Monahan tells the story of a real-life haunting: That of the "Bell Witch," a Tennessee spirit who terrorized the Bell family in 1818. The town schoolteacher wrote down the horrifying supernatural events plaguing the Bells to give to his daughter, a record which Monahan obtained and prepared for publication. The Bell Witch might just be the most terrifying title on this list, for the chilling reason that this haunting was a real historical event.
Naomi's Room
Charles is devastated by grief after the murder of his four-year-old daughter Naomi. As he tries to investigate the true reasons behind his daughter's death, Charles finds himself drawn into a realm of supernatural terror, where he stands to lose his very soul.
After the People Lights Have Gone Off
This acclaimed collection of horrifying supernatural stories will chill you to your core. The title story flips the typical concept of "haunted house story" on its head, while tales like "Thirteen" and "Welcome to the Reptile House" build on the horror that lies behind images on the big screen, and under our flesh, respectively.
The Ritual
When four friends embark upon a journey into the Scandinavian wilderness, tensions run high. When an ill-conceived short-cut leads them upon the remnants of what looks like an ancient pagan ritual, they realize that something truly horrific stalks these woods.
This post is sponsored by Open Road Media. Thank you for supporting our partners, who make it possible for The Lineup to continue publishing the true crime and creepy stories you love.