Truman Capote's In Cold Blood changed true crime when it was published in 1966. Not only did it top every bestseller list—and stay there—but it also propagated an entirely new genre. It's the prime example of the "nonfiction novel," which combines real events (in this case, the 1959 quadruple-murder of the Hebert Clutter family) with storytelling techniques most commonly found in fiction. In Cold Blood reads as if Capote himself was at the scene of the crime, watching as the two ex-convicts entered the family's home.
Since the book's release, only one other—Vincent Bugliosi's Helter Skelter—has eclipsed its sales. Even so, the novel's legacy has flourished with time. The popularity of the true crime genre, now at an all time high, can largely be attributed to Capote's landmark work, which has influenced countless authors.
Oddly enough, Capote never wrote another full-length novel. In Cold Blood took him six years to write—drawing from 8,000 pages of research notes—and he was exhausted by the end of it. If you're looking for another true crime read to fill the void he left behind, look no further than the 10 books like In Cold Blood below.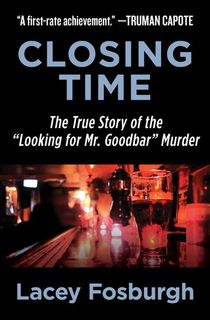 Closing Time
Nominated for the 1978 Edgar Award as Best Fact Crime book, Closing Time tells the story of the 1973 murder of teacher Roseanne Quinn. On New Year's Day in 1973, Quinn met John Wayne Wilson at a local bar before they retired to her apartment for the evening. A fight ensued, then escalated, and ultimately ended with Quinn's stabbing. The crime, famously called the "Goodbar" murder, left its mark on popular culture—Judith Rossner's novel Looking for Mr. Goodbar became a bestseller and a Diane Keaton film in 1977. It also inspired Lacey Fosburgh's Closing Time, which puts a Capote-esque spin on the case by framing the story as Roseanne Quinn's biography.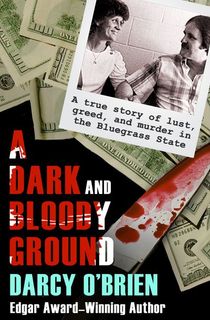 A Dark and Bloody Ground
From the author of Murder in Little Egypt comes a grisly account of the exploits of a band of Eastern Kentucky killers. Of particular focus is the husband and wife team, Benny and Sherry Hodge, whose drug-dealings and robberies took a gruesome turn in 1985. On a night in August, a routine home invasion became a bloodbath, resulting in the vicious stabbing of a teenage girl. Author Darcy O'Brien paints a picture of the murderous duo by setting the scene—the book oozes with the grim atmosphere of 80s Kentucky—and writing from Sherry's perspective.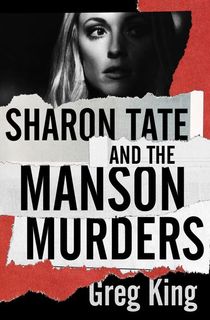 Sharon Tate and the Manson Murders
Few American crimes have ever shaken the country quite like the 1969 Manson Murders on Cielo Drive. Greg King's true crime book offers a new perspective on the story we all know, placing his focus on Hollywood starlet Sharon Tate—her career, her marriage, and her murder. Through detailed research and conversations with Tate's closest friends, King reveals a woman whose life was taken far too soon and whose death marked the end of an era. Testimonies from family members of the other victims round out King's account, making the book a perfect companion to Helter Skelter.
Related: The Manson Family and the Gruesome Murder of Sharon Tate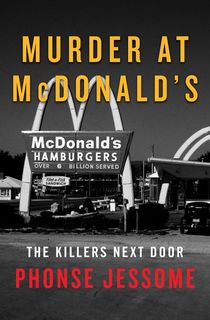 Murder at McDonald's
In 1992, 18-year-old Derek Wood didn't go to McDonald's in search of a Happy Meal. Instead, the fast food employee came to work with an idea: He and his friends would break into the back room and escape with $200,000 in cash. Nothing went according to plan. Using the elements of a nonfiction novel, Murder at McDonald's explores how this seemingly harmless heist became a triple-homicide, a nationwide manhunt, and one of Canada's most famous murder cases ever.
Helter Skelter
The 1974 blockbuster, the modern classic, the #1 true crime bestseller of all time...Helter Skelter sits right alongside Capote's In Cold Blood in the pantheon of most-loved true crime books. It's easy to see why. Bugliosi masterfully plays the role of detective, attorney, and cult follower to create a well-rounded account of the massacre that was still fresh in American readers' minds (the crime had occurred only 5 years before). Even now, over 50 years later, the Manson Murders still haunt readers, writers, and filmmakers around the world. Emma Cline's The Girls, a fictionalized story of Manson's female devotees, was one of the most popular books of 2016.
The Devil in the White City
Another brilliant work of nonfiction that reads like a novel, Larson's The Devil in the White City follows the events of the 1893 Chicago World's Fair. It offers a unique perspective on Henry H. Holmes (yes, that Holmes) who poached the fairgrounds for guests to fill his nearby "murder house." Larson uses Daniel Hudson Burnham, the architect of the Fair, as Holmes' foil, creating a compelling portrait of two very different men whose paths crossed and changed America forever. In addition to winning an Edgar Award in 2004, The Devil in the White City was also a National Book Award finalist and is now being adapted into a Martin Scorsese film starring Leonardo DiCaprio.
Midnight in the Garden of Good and Evil
John Berendt's bestseller follows the lives of people in Savannah, Georgia. The action is centered around the city's most famous homicide case—that of the late Danny Hansford, a sex worker, and his wealthy killer Jim Williams. As Berendt reconstructs the murder and hears all sides of the argument—some people believe Williams acted in self-defense; others, out of cold blood—the book begins to read like a Southern Gothic crime novel.
Related: 8 Books Like Midnight in the Garden of Good and Evil
Fatal Vision
In 1979, Jeffrey MacDonald was a man in trouble. Accused of stabbing his pregnant wife and children over 85 times, he was desperate to prove his innocence. MacDonald knew just the man for the job: Joe McGinniss, a respected true crime author who MacDonald hoped would finally set the record straight. Of course, that's not how things panned out. Not only did Fatal Vision support MacDonald's conviction, it also became one of the most controversial true crime books in history. Needless to say, the two collaborators did not part on good terms—and their court reunion over 35 years later didn't fare much better. In an interview with CNN, McGinnis stated he still believed MacDonald was, and had always been, a guilty "psychopath."
Small Sacrifices
Leave it to the author of The Stranger Beside Me to write a book about one of the most disturbing killer mothers, Diane Downs. In 1983, the 28-year-old shot two of her children—and attempted to kill the third—while driving in a rural part of Oregon. Perhaps most disturbing of all is that Downs immediately headed for the hospital, though she drove at only 5 miles per hour. Ann Rule's Small Sacrifices explores the horrifying forces that drove Downs to betray her own children and commit such a horrifying act of violence. After you read the book, watch Downs' interviews to see her eerily calm behavior after the crime.
Related: 15 True Crime Books by Ann Rule That You Won't Be Able to Put Down
For the Thrill of It: Leopold, Loeb and the Murder that Shocked Jazz Age Chicago
This New York Times bestseller details the crimes of Nathan Leopold and Richard Loeb, two Jazz Age college students. Both were immensely privileged—the sons of rich Jewish families—and believed their wealth and intelligence placed them above the law. After dabbling in thievery and vandalism, the friends took things to the next level, and murdered 14-year-old Bobby Franks in 1924. But why did they commit such a senseless crime? As the title of Baatz's book suggests—simply "for the thrill of it." The Leopold-Loeb case also inspired the Alfred Hitchcock film Rope about two self-obsessed intellectuals determined to complete the perfect murder.
This post is sponsored by Open Road Media. Thank you for supporting our partners, who make it possible for The Lineup to continue publishing the true crime and creepy stories you love.
Featured poster of "In Cold Blood" via Columbia Pictures