Some mothers are loving, and some are downright cruel. And then there are mothers whose actions are so ruthless they manage to shock the nation. We've rounded up eight terrifying mothers who killed, or allegedly killed, abused, and invoked fear in those around them. 's Margaret White is nothing compared to these real-life mothers and the true crime books in which their stories are told.
Mother's Day, by Dennis McDougal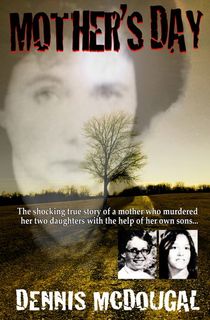 Mother's Day
Made doubly horrific by the fact that she enlisted the help of her sons to cover up the murders of their two sisters, Theresa Cross Knorr shot her daughter Suesan and then attempted to cut out the bullet with a knife—infecting the wound. She eventually killed Suesan by setting her on fire in the desert, and then—a year later—beat her other daughter Sheila unconscious and locked her in a closet to die. After nine years of horrific abuse, Knorr's youngest daughter Terry turned her deranged mother into authorities.
Sleep, My Child, Forever, by John Coston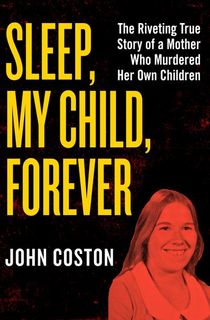 Sleep, My Child, Forever
Ellen Boehm's neighbors had no idea how she found the strength to get through the mysterious death of her two young sons. When tragedy struck yet again with the near-death of Ellen's eight-year-old daughter after an accident involving a hair dryer and a bathtub, a local detective suspected trouble. John Coston details the schemes of this evil mother, who took out a life insurance policy on all her children, and the man determined to stop her before it was too late for her Boehm's daughter.
Fred & Rose, by Howard Sounes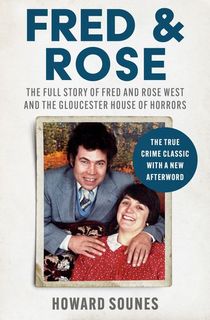 Fred & Rose
Though Howard Sounes' book focuses on the murderous duo Fred and Rosemary West, Rose stands out as a truly terrible mother. Fred committed suicide while awaiting trial, but Rose was convicted of killing 10 people—including Fred's own daughter, Charmaine West. Additionally, Rose encouraged Fred to sexually abuse his daughter, Anna Marie—eventually forcing her to prostitute herself.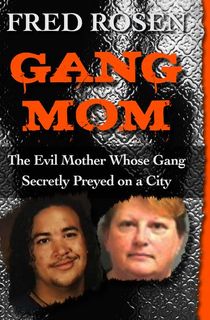 Gang Mom
Known as "Gang Mom," Mary Louise Thompson ran her own gang, which included her son Beau, in an elaborate crime ring. Anyone who got in her way was collateral damage. In order to stop Aaron Iturra from testifying against Beau, Thompson ordered gang members to kill him. In Fred Rosen's true crime account, he reveals a horrifying portrait of a terrifying "mother" to more than just her own child.
Small Sacrifices, by Ann Rule
Small Sacrifices
True crime master Ann Rule examines what drove a young Oregon mother to attempt to murder her three children in 1983. When she arrived at the hospital, wounded with three children in tow, Diane Downs claimed a strange man shot her and her family. But the evidence did not add up—leading police to suspect that Downs was in fact responsible.
Dance with the Devil, by David Bagby
Dance with the Devil
After Shirley Turner killed her ex-boyfriend, Andrew Bagby, she found out she was pregnant with his child. Andrew's parents David and Kathleen did everything in their power to gain custody of the baby, but Shirley managed to avoid jail time and flee to Canada—where the horrors continued. In this gut-wrenching memoir, David Bagby's story is a plea for the courts to do a better job of protecting its citizens … even from their own parents.
Imperfect Justice: Prosecuting Casey Anthony, by Jeff Aston with Lisa Pulitzer
Imperfect Justice: Prosecuting Casey Anthony
The trial and subsequent acquittal of Casey Anthony shocked the nation. In 2008, when Anthony's mother Cindy had not seen Anthony's two-year-old daughter Caylee in a month, she called the police. Tragically, the toddler's remains were eventually discovered near the family home. Casey's erratic behavior and failure to report her daughter's disappearance all but assured the authorities (and the public) that she was guilty of murder. But in a surprising twist, the jury did not convict, and Anthony walked free in 2011. Prosecutor Jeff Ashton gives an insider's look into the trial that many believe acquitted a murdering mother.
"Are You There Alone?" The Unspeakable Crimes of Andrea Yates, by Suzanna O'Malley
"Are You There Alone?" The Unspeakable Crimes of Andrea Yates
In 2001, Andrea Yates drowned all five of her children in the bathtub. On doctor's orders, Yates, who was suffering from postpartum depression, was not to be left alone with her children. However, in order to "increase her independence," her husband made the fateful decision to leave Yates alone for one hour—during which time she managed to commit the murders.
While researching Are You There Alone?, O'Malley followed the trial and conducted exclusive interviews with Andrea and her husband Rusty. Though Yates was initially sentenced to life in prison, that conviction was eventually overturned. She was found not guilty by reason of insanity and now resides in a mental health facility.