We recently asked you, our readers, about the best true crime books you've ever read. Your response was overwhelming! And it seems like you love true crime books that will stay with you long after you've turned the final page. It's no surprise that the Queen of True Crime, Ann Rule, topped many of your lists—with her first book, The Stranger Beside Me, being the favorite. Helter Skelter, the best-selling true crime book in history, was also a popular choice—along with the H.H. Holmes account, The Devil in the White City, and the book that started the genre, In Cold Blood.
But apart from the usual favorites, we also enjoyed hearing about lesser-known books that left such a mark on you. Here are 14 of the best true crime books you've ever read.
The Stranger Beside Me
"The Stranger Beside Me, by Ann Rule. I've read all her books and this one is by far the best! It's about Ted Bundy and it's a good read!" –Ange W.
"I also read The Stranger Beside Me, before I heard Ann Rule talk about Ted Bundy when we lived in Bellevue, Washington. We went to see her at Barnes and Noble. She talked about all of her books, but especially about Bundy and Stranger." – Ruth S.
"The Stranger Beside Me, by Ann Rule. Just finished reading it. Fascinatingly creepy insight into the life, and murders, of Ted Bundy." –Craig C.
"So many, but I have to say The Stranger Beside Me, by Ann Rule, chilling, I have read all her books, really miss her & her writing." – Maria V.P.
"The Stranger Beside Me by Ann Rule. Not only was it a true crime novel about a horrific individual, the author was friends [with] him, she worked side by side him in a crisis center. Ted Bundy had everyone fooled." – Anna M.
Helter Skelter
"Helter Skelter. No where else on earth would you find the perfect storm of 1.) An over the hill sociopathic musician turned guru, hand picking his own commune 2.) Disenchanted middle class brats turned murderers 3.) Hollywood celebrities living in a spooky canyon, where supposedly, the guy in the guest house "heard nothing"... (sounds like another Brentwood guest house doesn't it?) Helter Skelter was just beyond crazy." – Sarah G.K.
"Helter Skelter was chilling ... describing creepy crawling still gives me nightmares." – Antonella F.
"Helter Skelter by Vincent Bugliosi—about the Manson Family, by the guy who prosecuted them. Really good. Very creepy..." –Jeanette C.
"Helter Skelter. It was the first true crime book I ever read and I could NOT read it at night because I was too freaked out. Ever since I have been hooked on true crime…" – Berni J.
The Devil in the White City
"The Devil in the White City, about the serial killer HH Holmes in Chicago during the World's Fair. Absolutely phenomenal" - Elisabeth M.
"The Devil in The White City, Doctor recommended. Honestly, my doctor and I would talk books before whatever reason I was there." –Amy H.
"Devil in the White City. I loaned my book out and never got it back. Bought a new one and have also bought additional ones and given it to book friends. Really well done book." –Donna A.
In Cold Blood
"In Cold Blood .. by Truman Capote...my first and the best true crime I ever read, and I have read most of them over the years. Second would be Helter Skelter..." – Dolly G.
"No contest for me - In Cold Blood by Truman Capote. I read it when it first came out, and every few years I will read it again. Coming in second would be anything by Ann Rule." – Debi D.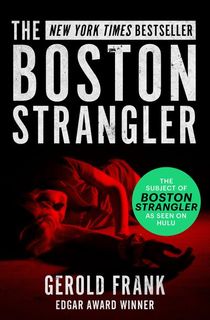 The Boston Strangler
"My first true crime book, The Boston Strangler, when I was 12, got me hooked on the genre. I had to turn the book face-down before I went to sleep, it creeped me out so badly…" – Penny O.J.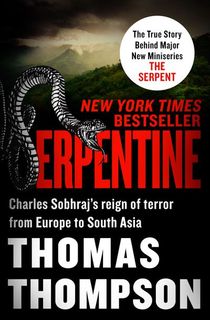 Serpentine
"Thomas Thompson's Serpentine, about the serial killer Charles Sobhraj." –Faire L.
"Serpentine honestly made me a little afraid to go on vacation. The story is about Charles Sobhraj, who befriends travelers and then murders them. He also evaded police for decades. Totally freaky and very well-written." –Sarah M.F.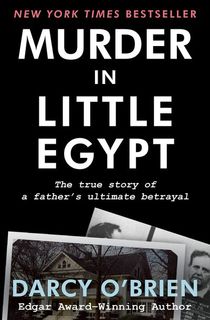 Murder in Little Egypt
"A chilling account of what happens behind closed doors, and an example of one man's abuse of power that feels especially relevant today. I couldn't put this one down!" – Olivia M.
"Murder in Little Egypt by Darcy O'Brien." – Townsend S.
The Summer Wind
"The Summer Wind: Thomas Capano and the Murder of Anne Marie Fahey. Happened in Wilmington, Delaware right outside Philadelphia. It was big news in this area. Capano was a big shot lawyer and deputy attorney general from a prominent family in Wilmington. Fahey began an affair with Capano after he pursued her. Really well written by investigative reporter George Anastasia. Told in a blunt, no nonsense style it leaves no stone unturned and details the work of the brilliant prosecution team who took on a murder trial against a well-connected and wealthy "golden boy" where there was no body is a classic. Well worth reading and imho a better book than Rule's take on this case, And Never Let Her Go." – Pam H.
Inside the Mind of BTK
"Inside The Mind Of BTK by John Douglas. Dennis Rader kept a journal, which helped the author describe his killings moment by moment. Chilling!!" – Wendy M.
Obsessed
"Love just about every M. Williams Phelps book I've read! There's so many out there though that I no longer search by author I type in true crime or true murder mysteries and explore them all." –Lisa B.
The Road Out of Hell
"The Road Out of Hell: Sanford Clark and the True Story of the Wineville Murders (with Anthony Flacco). This book was [...] extremely hard to read. It's not a book for just an average true crime reader. I would not suggest it as looking for something to read on that level; rather better for a psychology, criminology (criminal psychology), behavioral science, based reader. I have my Bachelor's in criminal justice. I've seen a lot of well, cruel things humans have done to humans. That book took the cake. It was rewarding to see how the nephew triumphed after the whole ordeal, and led a "normal" life. Lots of tears for him and the victims. Moved me." – Clarissa D.
Arthur Allan Thomas
"Arthur Allan Thomas: The Inside Story. It's about one of the most infamous and dubiously solved (he was released) murders in New Zealand history. We're a tiny backwater with a low crime rate, so this one really rocked the nation. It's full of intrigue, bungled police investigations and conspiracy theories. Even though the murders occurred in 1970, it's one of those crimes that's remained in the consciousness of New Zealand, and EVERYONE has heard of it and has their own theories/opinions. Creepy sh*t :|" – Joe W.
Strange Piece of Paradise
"Impossible to pick one favorite but Strange Piece of Paradise was really good and little known...in my opinion. Terri Jentz is the author...she investigates her own attempted murder." – Tammy A.
Depraved
"Depraved, which is about HH Holmes. Found it in someones bathroom once and literally sat in there for almost an hour totally engrossed before I realized how much time had passed and I asked to borrow it. A fantastic book and I found it absolutely engaging right from the get go." –Amy W.
This post is sponsored by Open Road Media. Thank you for supporting our partners, who make it possible for The Lineup to continue publishing the scary stories you love.
Featured photo: SHTTEFAN / Unsplash