The stories behind most true crime books come from the investigators or the journalists who became obsessed with the case. Tragically, most of the time, the victims aren't able to have a voice of their own. That's not the case with these seven true crime books about victims who escaped their captors. They lived to tell these incredible tales of survival. Read about their stories, and those of their captors, in these seven true crime books.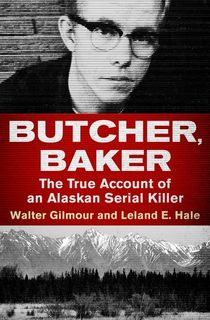 Butcher, Baker
Thanks to an incredibly brave young woman, the crimes of serial killer Robert Hansen would not go unpunished. Seventeen-year-old Cindy Paulson escaped from Hansen after he pulled a gun on her in his car. She flagged down a passing vehicle and made it to the police. Though he initially evaded justice, a criminal profile developed with the help of Paulson allowed police to get a search warrant for Hansen's place, which revealed a map of his victims. Hansen eventually confessed to his crimes: the rape of over 30 women and the murder of 17.
Related: Unsolved Murder: Did Alaskan Serial Killer Robert Hansen Kill Beth van Zanten?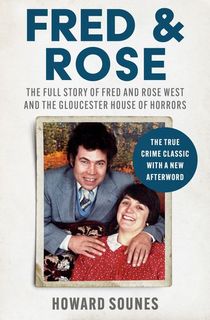 Fred & Rose
One of the most depraved couples in all of true crime history, Fred and Rosemary West made victims of their own children. The married couple committed at least ten murders that authorities are now aware of, including that of their own daughter, Heather. When their 13-year-old daughter confided in a friend that her father had raped her, the friend's mother went to the police. After telling her story to the authorities, investigators were shocked to discover the remains of six of the duo's victims in the cellar and buried in the garden of their "House of Horrors" in Gloucester.
Related: House of Horrors: The Heinous Crimes of Fred and Rosemary West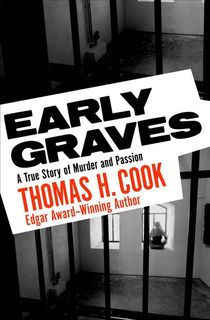 Early Graves
Judith and Alvin Neelley were well on their way to committing their third murder, but fortunately for justice, their intended victim survived. The couple abducted Janice Chatman and John Hancock in 1982. Chatman was tortured and murdered, but while Hancock was shot, he survived. When police arrested the Neelleys, it came to light that the two had also murdered 13-year-old Lisa Ann Millican, after three days of brutal torture. They were both sentenced to death, making Judith the youngest woman ever, at 18, to receive that punishment. Alvin died in prison in 2005, and Judith's sentence has since been commuted to life in prison.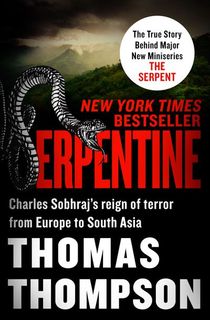 Serpentine
Known as "The Serpent," serial killer Charles Sobhraj evaded justice for years, murdering tourists all over Europe and Asia in the 1970s. But a group of French post-grads failed to become his next victims when the drugs he had given half the group took effect too quickly. Sobhraj was arrested and his accomplices told police of other murders, and he was sentenced to twelve years in prison in India. After his release, he convinced Indian authorities to let him move to France—where he lived comfortably in Paris. But in 2003, he returned to Nepal and was recognized by a journalist. He was then arrested on an outstanding warrant for murder, and subsequently convicted. Sobhraj is currently serving a life sentence in Nepal.
My Story
Now an advocate for victims' rights, Elizabeth Smart was just 14 when she was abducted from her family's home in 2002. Her horrific abuse at the hands of Brian David Mitchell and his wife included repeated rape and torture. In her memoir, My Story, Smart recounts the days of terror and her refusal to give up hope as she devised a plan that would eventually result in her freedom.
A Stolen Life
Jaycee Dugard was kidnapped while walking from home to a bus stop when she was just 11-years-old. For 18 years, she was kept in seclusion—her family fearing the worst. Like Elizabeth Smart, a husband and wife abducted Dugard, and during her captivity she gave birth to two children by her male captor, Philip Greg Garrido. After her escape, Dugard wanted to write her story in order to make her abductor take responsibility for what he had done to her.
Finding Me
In 2002, 21-year-old Michelle Knight was kidnapped by a bus driver named Ariel Castro and imprisoned in his house of horrors—eventually with two other young women. In the midst of a custody battle for her son and estranged from her family, when Michelle disappeared authorities assumed she had just taken off. In her memoir, Michelle describes the abuse, both physical and emotional, that Castro subjected her and his other victims to for over a decade, and how she was able to reclaim and rebuild her life after their escape.
This post is sponsored by Open Road Media. Thank you for supporting our partners, who make it possible for The Lineup to continue publishing the creepy stories you love.
Featured photo of Elizabeth Smart: Alchetron