True crime has fascinated readers for decades—from iconic titles like Vincent Bugliosi's Helter Skelter and Truman Capote's In Cold Blood to compelling, under-the-radar works. If you're looking for the details of a particularly haunting true crime case, these are the authors (and books) for you.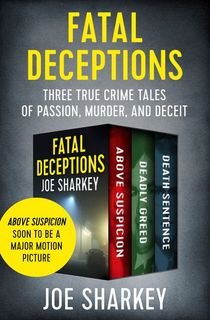 Fatal Deceptions
Before Joe Sharkey was a true crime author, he was a columnist for The New York Times—with his columns mainly focusing on business travel. Sharkey's investigative journalism has led him to write about numerous topics, including true crime, which is the focus of Sharkey's books Above Suspicion, Deadly Greed, and Death Sentence. One of his most popular books, Above Suspicion—which tells the story of FBI agent Mark Putnam who murdered his mistress/informant—is getting the big screen treatment this year with a movie adaptation starring Emilia Clarke and Jack Huston.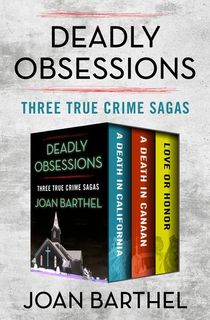 Deadly Obsessions
In addition to being a true crime author, Barthel is also a contributor to publications including The Washington Post and The New York Times. Barthel has written a number of true crime books and biographies, including A Death in Canaan—which tells the story of Peter Reilly, an 18-year-old boy wrongly accused of killing his mother. Barthel's book uncovers the miscarriage of justice that led to Reilly being accused of murder, and his Connecticut hometown that supported him.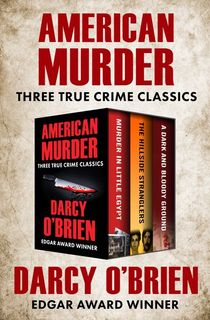 American Murder
Darcy O'Brien was the son of Hollywood silent film stars—his mother was a frequent co-star of John Wayne. The award-winning author has written fiction and literary criticism, in addition to true crime—the genre for which he's most well known. His book The Hillside Stranglers exposed the horrific crimes of Kenny Bianchi and Angelo Buono, Jr.—two cousins who slayed women in the Hollywood Hills during the 1970s. Just a year before the author's death in 1998, he was inducted into the Oklahoma Writers Hall of Fame.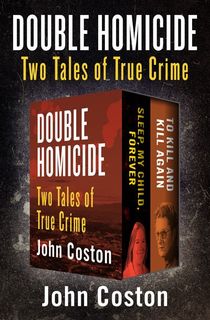 Double Homicide
John Coston, who was a news editor at The Wall Street Journal, is the author of true crime books To Kill and Kill Again and Sleep, My Child, Forever. Both are studies of troubling cases. The first focuses on Wayne Nance—a suspected serial killer who was never charged nor convicted, as Nance was killed by a man who he was trying to murder. Sleep My Child, Forever, tells the story of Ellen Boehm, a single mother who attempted to kill her children in order to cash in on their life insurance policies.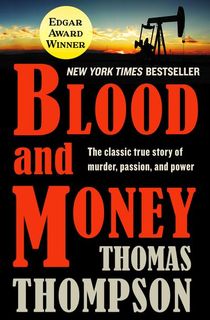 Blood and Money
Thomas Thompson was a journalist and author who covered everything from the JFK assassination to the making of the Beatles' album Sgt. Pepper's Lonely Hearts Club Band. One of the prolific author's most popular books is Blood and Money. Published in 1976, the true crime book tells the story of the murders of Joan Robinson Hill and John Hill—murders that involved a scandalous plot and the alleged involvement of Joan's wealthy Texas oil tycoon father, Ash Robinson. Thompson's bibliography also includes Serpentine, about convicted murderer Charles Sobhraj, and Lost!—his most successful book that tells the story of three people who were lost at sea after a storm in the Pacific.
The Stranger Beside Me
Before Ann Rule was one of the most successful true crime writers ever, she was a law enforcement officer in Seattle. While volunteering at a suicide crisis hotline center in 1971, she met Ted Bundy—the infamous serial killer. Though she didn't believe that her friend could be a murderer at first, she soon came to accept the horrific facts and penned The Stranger Beside Me in 1980—launching her career as the author behind 35 true crime books.
Want more true crime books? Sign up for The Lineup's newsletter and get killer stories delivered straight to your inbox. 
In Cold Blood
While Truman Capote's range may surprise some, the author of Breakfast at Tiffany's is also the author of the book that is said to have kicked off a wave of true crime books: In Cold Blood. The non-fiction novel reads like fiction, but tells the very real story of the 1959 murders of four members of the Clutter family in Holcomb, Kansas. In addition to being an author, Capote was also a screenwriter, playwright, and actor.
Obsessed
M. William Phelps is a true crime writer and investigative journalist who has written 31 nonfiction books. The New York Times bestselling author has written for publications such as New Day London and served as a consultant for the first season of Dexter. His 2014 book, Obsessed, is the story of a love triangle gone wrong and introduces readers to Shelia Davalloo and Nelson Sessler—who first met at a research lab in Stamford, Connecticut. But when Nelson began seeing another coworker, he had no idea how violently Shelia would react.
Fatal Vision
Though you may know Joe McGinniss' name for the controversy that surrounded his true crime book Fatal Vision, McGinniss was also the author of several bestselling political non-fiction titles, including The Selling of the President 1968 (1969) and The Rogue: Searching for the Real Sarah Palin (2011). His true crime books Fatal Vision, Blind Faith, and Cruel Doubt were adapted into TV miniseries in the 1980s and 90s. Fatal Vision focuses on Captain Jeffrey R. MacDonald, who was convicted for the 1970 murders of his wife and their two children. At the start of the trial, McGinniss was hired by McDonald to write about his innocence, but McGinniss then became convinced of McDonald's guilt—and wrote a very different book than expected, resulting in several lawsuits.
Helter Skelter
Bugliosi was a Los Angeles prosecutor who is most well known for prosecuting Charles Manson and others accused of the seven Tate-LaBiana murders that took place in August 1969. Bugliosi transformed his experience into his first book, Helter Skelter, which won the 1975 Edgar Award for Best Fact Crime book. The book is Bugliosi's firsthand account of the cases of Charles Manson, Susan Atkins, and Patricia Krenwinkel, among others. Bugliosi has also written books about O.J. Simpson, Bill Clinton, George W. Bush, and the JFK assassination.
The Devil in the White City
Before Erik Larson was an author, he was a journalist who got his start at The Bucks County Courier Times writing about murder, witches, and environmental poisons—to name a few topics. He then went on to write features for The Wall Street Journal and TIME magazine, with his stories appearing in The New Yorker, The Atlantic Monthly, and Harper's. His popular true crime books include Dead Wake, In the Garden of Beasts, and The Devil in the White City—with the latter telling the story of H.H. Holmes and the murders he committed during the 1893 World's Fair in Chicago.
Lost Girls
Before the New York Times bestselling author became a fulltime author, she worked as an investigative reporter for The San Diego Union-Tribune. In addition to writing true crime, Rother currently teaches creative non-fiction, creative writing, and journalism at University of California, San Diego. Her 2012 book Lost Girls is about convicted killer John Albert Gardner and his motivation for raping and murdering two teenagers in the San Diego area before being convicted of the horrific crimes.
Want more true crime books? Sign up for The Lineup's newsletter and get killer stories delivered straight to your inbox. 
This post is sponsored by Open Road Media. Thank you for supporting our partners, who make it possible for The Lineup to continue publishing the creepy stories you love.