When John Wayne Gacy was convicted in 1980, he had the dubious distinction of boasting the largest number of murder convictions for a single individual in United States history. Between 1972 and 1978, Gacy killed at least 33 men and young boys, burying the bodies of 26 of his victims in the crawlspace of his home in a Chicago suburb.
Gacy's work as a clown – often performing at charity events and children's hospitals – led to him being dubbed the "Killer Clown" and also helped to cement his status as an American boogeyman, since everyone is scared of serial killers and just about everyone is scared of clowns.
Related: 9 Little-Known Facts About John Wayne Gacy
Typically, Gacy would lure men and young boys into his home, sometimes offering them drugs and alcohol, sometimes offering them employment with the part-time construction business he owned and operated, sometimes simply offering to pay them for sex. Once they were in his house, Gacy would coerce them into donning handcuffs, usually under the pretense of performing a magic trick. Then he would rape, torture, and ultimately kill his victims, usually by strangulation or asphyxiation. He referred to strangling his victims as his "rope trick," often telling them that this was "the last trick."
In December of 1978, on the day of his arrest, Gacy told a friend, "I've been a bad boy. I killed thirty people, give or take a few." Gacy was sentenced to death in March of 1980, with his execution scheduled for June of that year, yet he spent the next 14 years on death row before being executed by lethal injection. Those gathered outside the facility for Gacy's execution wore t-shirts with slogans like, "No tears for the clown," while one of the prosecutors observed that, "He got a much easier death than any of his victims."
For his final meal, Gacy ordered Kentucky Fried Chicken, and his reported last words were, "Kiss my ass." Gacy's clown persona and brutal crimes have inspired numerous books, movies, and more over the years since his arrest, but for those wanting to learn more about the "Killer Clown" and his vicious murders, these 9 books are must-reads.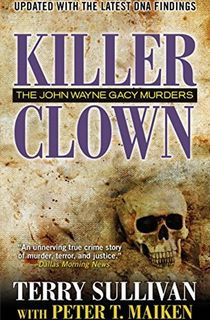 Killer Clown
Terry Sullivan was one of the prosecutors who helped end Gacy's reign of terror, and in this "gripping," "chilling," and "unnerving" (Publishers Weekly, Nashville Banner, Dallas Morning News) one-of-a-kind book, he takes us into the very center of the investigation and trial that ultimately led to Gacy's record 33 convictions – and into the heart and mind of an unrepentant killer.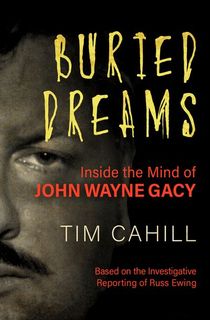 Buried Dreams
Drawing from more than four years of investigative reporting, Tim Cahill's study of Gacy's history, his mind, and his crimes tells an "absorbing and disturbing story" (Publishers Weekly) that is "the stuff of wrenching nightmares" (The Wall Street Journal). Considered one of the definitive books on the notorious killer, this is a "surprisingly graceful" (New York Times) journey into the heart of darkness that you won't soon forget.
Related: Inside John Wayne Gacy Jr.'s Real Life Murder House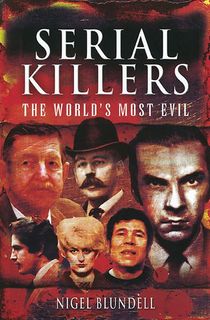 Serial Killers: The World's Most Evil
John Wayne Gacy: Defending a Monster
When Sam Amirante took on his first client as a lawyer in private practice, he could never have dreamed that he would ultimately be the recipient of a rambling, early morning confession – or that he would find himself defending one of America's most notorious serial killers. In this tell-all memoir, Amirante recounts that first chilling confession, the first time that Gacy had admitted his crimes, and what it was like to act as defense attorney for the unrepentant killer of more than thirty people.
The Man Who Killed Boys
In what the Chicago Tribune calls a "sensational true crime story that evokes both curiosity and revulsion," author Clifford Linedecker uses extensive personal interviews with those who knew Gacy in his seemingly-normal day-to-day life. This recreation of his early years, his horrific crimes, his dramatic confession, and his startling trial and death by lethal injection is accompanied by eight pages of photos that you'll never be able to unsee.
The Last Victim
As a freshman at the University of Nevada, Jason Moss hit upon an idea: he would write to serial killers waiting on death row in an attempt to get inside their heads and find out what made them act out their violent fantasies. He contacted Charles Manson, Jeffrey Dahmer, Richard Ramirez, and others. But his most enduring contact was with John Wayne Gacy. Soon, they were talking on the telephone, and Gacy was inviting Moss to come visit him in prison. When he did, Moss found that, rather than getting inside the mind of the killer, the killer had gotten to him, and now he was in danger of becoming Gacy's last victim.
Serial Killers
Newly updated in 2020 to include the "Eclipse of the Golden Age of Serial Murderers" and cover recent developments like the apprehension of Dennis Rader, this exhaustive depository of lore, psychology, methodology, and the cultural impact of serial killers chronicles the history of serial murder from its earliest roots through the most recent practitioners – including Gacy – and focuses on the methods and madness of the people who commit these horrific acts, as well as our own fascination with them.
Related: The Killer Encyclopedia: A List of Real-Life Murderers, from A-Z
The Chicago Killer
Joseph Kozenczak was the Chief of Detectives in Des Plaines, Illinois when the police there began investigating John Wayne Gacy in connection with the disappearance of 15-year-old Robert Piest. In this tell-all book, he chronicles what it was like to be at the epicenter of one of the most startling and horrifying criminal investigations in American history, while also adding chapters that give insight into techniques used to track serial killers, including the use of lie detector tests and even psychics.
Featured mugshot of John Wayne Gacy: Murderpedia