Once you dive into the black hole of true crime, it's hard to emerge—we know from personal experience. But while we've spent hours reading Murderpedia entries and combing the darkest corners of Reddit, we've also learned a lot about real-life horrors from books.
If you're on a mission to expand your own true crime knowledge, our killer encyclopedia is the perfect accomplice. Whether they're family annihilators or serial murderers, the worst of humanity is represented here, from A-Z, and paired with a book that reveals the inner workings of their twisted minds. It's by no means an exhaustive list (unfortunately, there are more than 26 people who qualify), but it's a selection of killers we often remember late at night...when nobody's home...and there's a strange scratching at the window...
The Axeman of New Orleans
This unidentified killer of the early 20th century is associated with 12 axe slaughters, likely fueled by xenophobia. Towards the end of his spree, he wrote an ominous goodbye letter addressed from hell that referred to himself as "the worst spirit that ever existed either in fact or realm of fancy." Um, yikes.
The Stranger Beside Me
In the late 1970s, Ann Rule stumbled across the story of a lifetime—though it'd been sitting in her lap for nearly a decade. Newly single and with a flagging career as a crime reporter, Rule volunteered for a suicide crisis hotline in 1971. Her co-worker? Ted Bundy, the man who murdered at least 30 women. The Stranger Beside Me is the author's account of being the unwitting friend to one of America's most notorious killers—a man who so expertly concealed his nature, Rule could hardly believe the truth.
The Good Nurse
With approximately 300 victims to his name, this "Angel of Death" may be the country's most prolific serial killer. Though Cullen claimed his actions were merciful, his subsequent testimonies—which pointed to impulsive behavior and frequent blackouts—contradicted this claim. The New York Times bestseller The Good Nurse blows the case wide open—revealing not just the psyche of a serial killer, but the flaws of the U.S. medical system.
My Friend Dahmer
Recently adapted into a film of the same name, this graphic novel offers a new perspective of the killer we all know. Author Derf Backderf imagines the months preceding Dahmer's first murder—that of hitchhiker Steven Mark Hicks—to show how his parents' marital strife, his mother's mental illness, and his high school friendships shaped him into the monster he would become.
It's Me, Edward Wayne Edwards, the Serial Killer You Never Heard Of
Edward Wayne Edwards was one of the FBI's "10 Most Wanted" after he fled an Ohio jail in 1955. By the time of his capture in 1962—and his subsequent parole five years later—he had yet to commit his worst offenses: five murders between 1977 and 1996. During this 19-year period, he even worked as a motivational speaker, flouting himself as a reformed criminal. It's Me is a former detective's take on Edwards, a killer who has flown under the radar but who some suspect is the Zodiac.
The Spider and the Fly
Claudia Rowe adds literary flair to an account of the murder that changed her life. Rowe was a newbie journalist back in 1998 when eight female corpses were found in a Poughkeepsie attic. It was the grisly handiwork of Kendall Francois, a 27-year-old who lived with his mother, sister—and his victims right above their heads. The Spider and the Fly details Rowe's relationship with the case as she tries to understand Francois' darkness and the implications of her own obsession.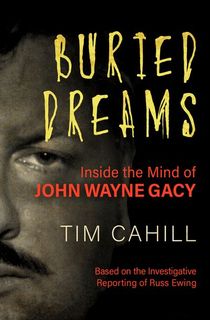 Buried Dreams
Of everything that has been written about John Wayne Gacy, Buried Dreams is the essential resource for an in-depth look at his crimes, motives, and personal life. Tim Cahill draws from his extensive research—from interviews to information provided by one of Gacy's journalist confidants—to tell a story that is, according the Publishers Weekly, "as riveting as it is disturbing."
The Devil in the White City
Larson's New York Times bestseller is a unique study of H.H. Holmes, the owner of the notorious "Murder Hotel" and killer of an estimated 200 people. Here, the author intercuts Holmes' story with one of his peers'—Daniel Hudson Burnham, the architect of the World's Fair. While Burnham was a bright spot in America's Gilded Age, Larson shows how Holmes, who poached Burnham's fairgrounds for victims, was certainly one of the darkest.
I: I-45/Texas Killing Fields Murderer
Deliver Us
Over the past three decades, more than 20 bodies have been left to rot in the "Texas Killing Fields," which lie beside Houston's I-45. No one has been connected to the crimes, but given the land's reputation as "the perfect body-dumping site," it's likely the work of multiple people. Deliver Us tracks individual cases, and even includes an interview with William Lewis Reece—a serial killer supposedly responsible for several of the murders.
Murder in the Bayou
The "Jeff Davis 8" refers to the deaths of eight Louisiana sex workers who were murdered between 2005 and 2009. The women were frequent visitors of a local establishment, the Boudreaux Inn, though Murder in the Bayou exposes the true, terrifying nature of the Boudreaux's business. Steeped in police corruption, poverty, and the region's swampy landscape, the crimes allegedly inspired the first season of True Detective.
The Iceman
Outwardly, Richard Kuklinski seemed like your average family man. Secretly, he was one of the most sought-after Mafia hitmen. His nickname, "the Iceman," is a nod to one of his unique tactics: freezing his victims' bodies to eliminate TODs. Philip Carlo's book chronicles Kuklinski's 30-year reign as a contract serial killer, which led to the deaths of well over 100 individuals.
True Story: Murder, Memoir, Mea Culpa
Fans of HBO's The Jinx will love this twister of a true crime mystery. In 2002, New York Times writer Michael Finkel discovered that Christian Longo, a wanted family annihilator, had stolen his identity. Coincidentally, Michael was sacked shortly thereafter—though due to a set of entirely different circumstances. So began a strange relationship between Finkel and his impersonator, in which the newly disgraced journalist tried to determine if Longo was truly guilty. His experience is recorded in his true crime memoir, True Story.
The Man from the Train
Back in 1912, terror struck Villisca, Iowa when eight people died at the hands of an axe murderer. Unbeknownst to the locals, similar occurrences had happened throughout the country, and the Villisca murders were part of an established pattern. Over a century passed before Bill James—a sportswriter, of all things—was able to put a name to the killer by identifying that pattern: every victim lived near a railroad. According to James, a man named Paul Mueller is responsible, and he explains the journey to this discovery in his 2018 Edgar Award finalist, The Man From the Train.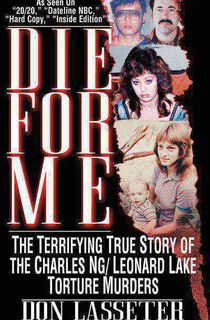 Die for Me
After a series of felonies, Charles Ng joined forces with his old friend, Leonard Lake, and took his criminal activities in a more sadistic direction. Together, they began raping, torturing, and murdering their neighbors—as many as 25 in total—in their so-called "dungeon," which stood beside Lake's isolated cabin. A shoplifting snafu ultimately saw Lake taken into custody, though Ng led authorities on a manhunt that crossed into Canada. Don Lasseter traces Ng's horrific evolution from a troubled a young man to an inmate on death row in Die for Me.
O: Original Night Stalker
I'll Be Gone in the Dark
The late founder of True Crime Diary was the leading authority on the Golden State Killer, a man previously known as the East Area Rapist/Original Night Stalker (EAR/ONS). It's an astounding case given its relative obscurity but unparalleled grisliness: For more than ten years, the GSK committed 50 rapes and 16 murders across California—without ever being identified. Though McNamara passed away prior to the book's completion, I'll Be Gone in the Dark is still very much her labor of love, and will likely play a significant role in GSK's capture, should someone finally crack the case. Update: On April 25, 2018, 72-year-old Joseph James DeAngelo was arrested on two counts of murder. Based on DNA evidence, it is believed that he is the Golden State Killer.
Disturbed Ground
If any killer was a master of "hiding in plain sight," it was Dorothea Puente—an elderly woman protected by clouds of white hair and a compassion for the homeless. But Puente was far from the good samaritan she positioned herself to be. In actuality, nine guests at her boardinghouse—a haven for the beaten and downtrodden of Sacramento—became her murder victims, seven of whom she buried in her garden. Disturbed Ground takes a look at Puente's crimes, trial, and the verdict that was nothing short of mystifying.
Thomas Quick: The Making of a Serial Killer
While being held in a mental institution, Thomas Quick revealed he was behind more than thirty Scandinavian homicides—most of which involved savage mutilations, brutal rapes, and even cannibalism. But Quick's insanity, and the lack of substantial evidence, cast a shadow of doubt upon his claims: Was Quick telling the truth, or were his confessions the result of unlawful police manipulation? Hannes Råstam, an investigative journalist who spoke with Quick in 2008, gives his own view in this true crime book, in addition to providing all the disturbing details of this suspenseful murder mystery.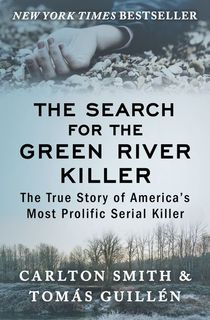 The Search for the Green River Killer
Convicted of 48 murders, but suspected of many more, the Green River Killer was a faceless man until 2001. Throughout the 80s and 90s, he led a violent killing spree throughout the Pacific Northwest, targeting vulnerable females and then strangling them to death. Years later, DNA evidence (and a little help from Ted Bundy) would lead police to Gary Ridgeway. Between the sheer heinousness of his actions and the decades-long quest to put him behind bars, the story of the Green River Killer makes for a fascinating tale you won't want to read at night.
Ripper
Aside from being a painter and printmaker in Victorian London, Walter Sickert had an obsession with the era's most infamous killer, Jack the Ripper. But if Patricia Cornwell has any say in the matter, Sickert's interest went deeper than idle fascination—in fact, she suspects him of being the murderer himself. The famed crime fiction writer expounds on her theory in Ripper, presenting DNA evidence she obtained from Sickert's work and other recovered documents that point to the Sickert-Ripper connection.
In the Wake of the Butcher
The Torso Murderer ravaged 1930s Cleveland, dismembering at least 12 of the area's working class residents. Though sometimes called "the Butcher," his other moniker is drawn from the state of his victim's bodies: In addition to being headless, many of their torsos were cut in half. Such brutal methods made identification nearly impossible, contributing to the Torso Murderer's success as a prolific but uncaught killer. Thankfully, James Jessen Badal's In the Wake of the Butcher is here to shed light on some promising developments in the ongoing investigation.
Every Last Tie
When David Kaczynski read the Unabomber's manifesto, he came to one startling conclusion. The author, who had mailed homemade explosives throughout the country, was his older brother, Ted. Every Last Tie is David's personal account of the aftermath of this discovery, and his experience as the sibling of one of the most notorious American terrorists ever.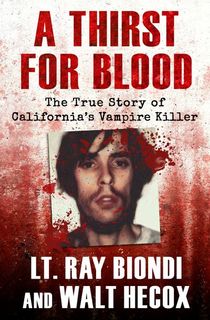 A Thirst for Blood
Few killers are as appalling as the Vampire of Sacramento, née Richard Chase. Between December of 1977 and January of 1978, he killed seven people—often mutilating their bodies, removing their organs, and drinking their blood. Lt. Ray Biondi was the detective on the case and, in collaboration with journalist Walt Hecox, he uses A Thirst for Blood to reflect on his time trailing a killer more demon than human.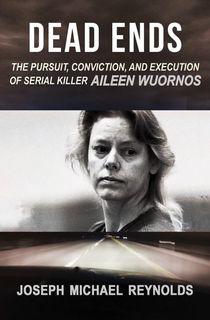 Dead Ends
In 1990, seven male bodies were found in hidden corners of the Sunshine State. They were linked by fatal gunshot wounds—all inflicted by their killer, Aileen Wuornos—a sex worker each victim had allegedly raped. Wuornos' killing spree ended in January of 1991, when she was arrested with the help of her lover-slash-accomplice. Dead Ends is an essential read for any true crime devotee wanting a Wuornos profile that goes beyond the Charlize Theron-fronted film Monster.
The Encyclopedia of Serial Killers
Books about murderers with a "X" surname are as elusive as the murderers themselves (well, almost), but Michael Newton's encyclopedia highlights South Africa's Elias Xitavhudzi. Eventually dubbed the "Pangaman"—derived from panga, the term for "machete"—Xitavhudzi slaughtered 16 white men and women when the country was in the grips of apartheid. After years of terrorizing the Atteridgeville area, he met the noose in late 1960.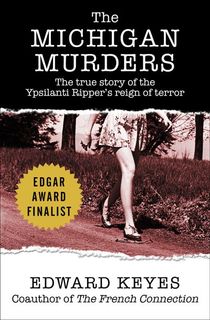 The Michigan Murders
Until August of 1970, John Norman Collins was simply the boy next door, not the "Ypsilanti Ripper." His arrest was a shock to those who knew him: How could John, a frat brother with a passion for elementary education, be behind the recent Michigan slayings? The story of John Norman Collins—who is said to have murdered seven women—is covered in Edward Keyes' Edgar Award finalist, The Michigan Murders.
The Most Dangerous Animal of All
The Zodiac Killer is a nightmarish murderer that continues to haunt people around the world. But while theories have swarmed and movies have been made, it seems he will always be just out of reach. The Most Dangerous Animal of All provides a perspective you won't find in Robert Graysmith's famous book, and offers a new wealth of Zodiac intel. In it, Gary L. Stewart follows a trail of clues that corroborate his shocking suspicion: His biological father is the Zodiac.
This post is sponsored by Open Road Media. Thank you for supporting our partners, who make it possible for The Lineup to continue publishing the terrifying stories you love.