Ready to be frozen with fear? You'll be shivering from more than just the chill after reading these icy winter horror and thriller books. A stark white backdrop is a perfect way to crank up the terror—with ominous footprints in the snow, leaden clouds hanging over your head, and the threat of hypothermia while you're on the run. You'll find all this and more in the gripping reads below, from Jonathan Aycliffe's haunting winter ghost story to snowbound nightmares by the master of horror Stephen King. So light a fire, snuggle up, and crack open one of these frightening winter reads tonight!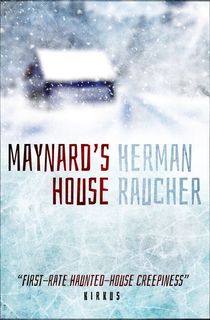 Maynard's House
An isolated little cabin in the woods of northern Maine is willed to troubled Vietnam War veteran Austin Fletcher—but was this an act of kindness or a curse? The house was passed down to Austin by his Vietnam War buddy Maynard Whittier, a soldier-in-arms who died in combat. But soon after moving in, Austin senses something else is in the house with him, something beyond the lingering memories of his friend. When a blizzard hits, Austin is snowbound in the house—and with the horrors of war fresh on his mind, he can't be sure which terrors are in his head and which terrors are all too real.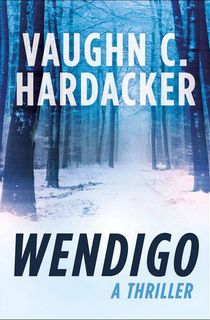 Wendigo
The Wendigo is described in Algonquin legend as a malicious, cannibalistic spirit that awakens in the harsh days of winter to possess and feast upon mankind. To John Bear, it's never been anything more than a ghost story—that is, until a local is found slaughtered in the woods with a hole where his heart should be. When John finds tracks that do not appear human, all of his doubts about Wendigos melt away. He just has to convince everybody else before it's too late.
Hardacker's novel is full of interesting, odd characters and gut-churning supernatural tension. You'll get goosebumps from both the vivid descriptions of the frigid Maine woods and the terror of these vicious creatures of native lore.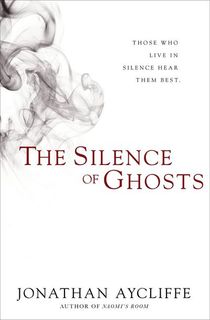 The Silence of Ghosts
Tucked away in his family estate in the English countryside, World War II veteran Dominic Lancaster struggles to recover from devastating injuries. Dominic finds support in Octavia, his deaf ten-year-old sister, and Rose, his private nurse. As things between Dominic and Rose begin to shift from friendship into something deeper, Octavia experiences changes of her own. Octavia starts to hear things for the very first time—the ominous cries of children in the attic.
Winter creeps in to wrap the estate in its chilly grasp, but so does a dark and sinister presence. An unexplained sickness consumes young Octavia, and Dominic soon discovers that the haunting visions of war behind pale in comparison to the haunting unfolding before him.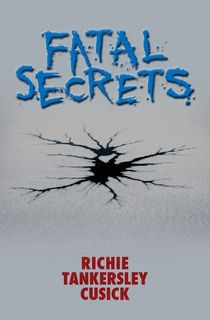 Fatal Secrets
Ryan McCauley and her older sister Marisa are out collecting Christmas pinecones near a body of water when Marisa breaks through the ice and drowns in the frigid waters below. Guilt over the accident eats Ryan alive, and soon she's seeing visions of Marisa everywhere she goes. To make matters worse, Ryan can't shake the feeling that something's following her each night.
When a man claiming to be a friend of Marisa's shows up at the McCauley home, Ryan's mom invites him to stay until Christmas. Ryan might be consumed by paranoia, but that doesn't make their new guest any less creepy. Now it's up to Ryan to uncover the secrets her sister took to her watery grave before she follows in her footsteps.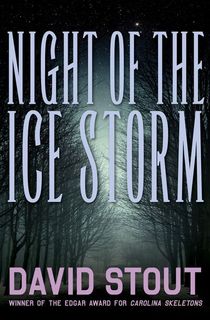 Night of the Ice Storm
Twenty years ago in the upstate New York town of Bessemer, a cold-blooded killer struck in the midst of an ice storm. A Catholic priest was murdered that tragic night, but the investigation never led to a conviction. Years later, police beat reporter Ed Sperl hears an old recording about the case; the audio clip sets him on an investigation into the cold case. But some people are content to keep the past locked away, and the killer is closer than anyone could have imagined.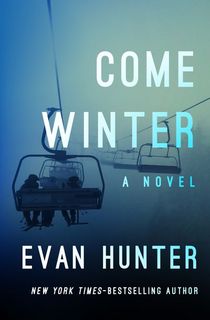 Come Winter
In the dark coming-of-age novel , Sandy, David, and Peter committed a terrible crime. Five years later, this chilling sequel follows the nihilistic trio to a winter ski resort. The three of them—now in their early twenties—forged a bond all those summers ago that leaves them incapable of relating to anyone else. But what happens when someone finds their way in the group anyway?
Related: 20 Twisted Psychological Thriller Movies That Will Mess with Your Head
Mary Margaret is about to show these three the true meaning of evil. Calculating and brilliant, Mary slips into their friend group only to rip it apart at the seams. The sociopaths have come out to play, and Mary just might be the best of them.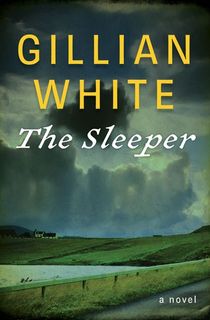 The Sleeper
Clover Moon is an unhappy farmer's wife who clashes with her mother-in-law Violet. As Christmas approaches, Violet's visit has Clover on edge—the woman claims to be a medium, and often acts out in disturbing ways while under the control of the spirit world. Tensions escalate when Violet announces that an intrusive presence haunts the home. Then a dead body is discovered in the cellar.
Related: Necromancy: The Dark History of Raising the Dead
A winter storm blows in and brings with it chaos. The power goes out, the holiday turns dark, and sinful secrets of the past are dragged out of the gloom.
The Terror
Dan Simmons' popular 2007 novel is a fictionalized account of Captain Sir John Franklin's doomed 19th-century expedition into the Arctic. It's 1845, and the intrepid crew of the HMS Terror sets out to find the Northwest Passage. Soon, however, the ice traps them in a frozen wasteland, leaving them vulnerable to disease, starvation, and a monstrous creature that stalks them in the dark. As crewmembers are picked off one by one, the survivors must band together to fight back the Arctic creature—and survive the desperate, evil deeds of one another.
Misery
is an obvious choice for winter horror, what with the chilling supernatural forces that torment Jack Torrance in the snowbound Outlook Hotel. However, when you're searching through Stephen King's body of work for icy chills and thrills, don't discount Misery.
After crashing his car in the middle of a snowstorm, acclaimed novelist Paul Sheldon is rescued by Annie Wilkes, a nurse who happens to be Paul's number one fan. As Annie tends to Paul's battered body, she pressures him to continue his Victorian romance series. Paul's hopes of escaping go up in flames as Annie's methods of motivation become more and more gruesome. Held prisoner, Paul has no choice but to write for his life, crushed under the influence of Annie's pain medication and the swing of her axe.
Ghost Story
Four old friends gather in the small town of Milburn, New York, exchanging ghost stories to pass the time. But some of their tales are more than stories, and the truth behind one of them exposes a terrible accident that occurred many years ago. Is their guilt conjuring nightmares, or are they experiencing premonitions of a terrible future to come? One thing's for sure—the mistakes they thought they left buried in the past never really let them go.
The Valancourt Book of Victorian Christmas Ghost Stories
This collection of thirteen ghost stories is sure to delight any fan of 19th-century horror. Victorians gleefully shared ghost stories during Christmastime. After all, what's more delightful than curling up with a spooky tale in the warmth of a crackling fire? Conjure that classic vibe and prepare to ruin your sleep with this creepy Christmas compendium. Edited by Tara Moore, The Valancourt Book of Victorian Christmas Ghost Stories includes works from everyone from Arthur Conan Doyle to anonymous and unknown authors.
Related: Gaslight Murder: 12 Gripping Victorian True Crime Books
Featured image from cover of "Fatal Secrets" by Richie Tankersley Cusick
This post is sponsored by Open Road Media. Thank you for supporting our partners, who make it possible for The Lineup to continue publishing the true crime and creepy stories you love.