When Michelle McNamara's I'll Be Gone in the Dark hit shelves in February 2018, it was an instant bestseller.
Now HBO has adapted the true crime book into a six-part documentary series of the same name. I'll Be Gone in the Dark recreates McNamara's investigation into the Golden State Killer serial murder case. Told through McNamara's own words, the riveting miniseries pulls from the author's own recordings and excerpts from her book, as well as archival footage and extensive police records.
I'll Be Gone In the Dark was published after Michelle McNamara's passing in April 2016. At the time of the book's 2018 release, the Golden State Killer remained at large. A mere two months after publication, however, authorities arrested Joseph James DeAngelo, a former police offer whom we now know to be the Golden State Killer. It was a powerful end to a case McNamara worked tenaciously to solve, and a triumph of justice for surviving victims and family members.
Now, thanks to the new HBO docuseries, readers and viewers alike can re-examine the Golden State Killer case and learn more about McNamara. If you're searching for more true crime books that possess the kind of power and tenacity present in McNamara's bestselling work, check out these true crime books like I'll Be Gone In the Dark.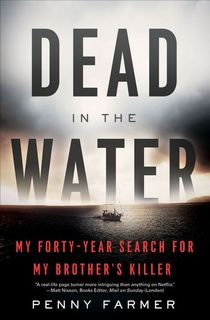 Dead in the Water
In 1978, the remains of Chris Farmer and Peta Frampton were found off the coast of Guatemala. Farmer and Frampton had been thrown from the yacht they were crewing, and were still alive when they plunged into the water. The grisly discovery triggered an intense investigation by international authorities and surviving family members to track down the perpetrator of the brutal act, a killer who at one point was suspected of actually being the Golden State Killer. After a four-decade-long search, Chris's sister, Penny Farmer, used Facebook to track down the boat's skipper, leading to a pivotal break in the cold case.
In this heartfelt work, Farmer chronicles her forty-year search for her brother's killer, delivering a haunting narrative of tragedy, resilience, and justice.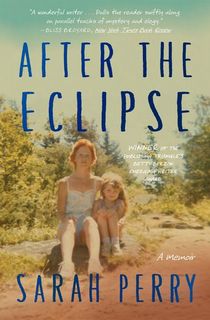 After the Eclipse
When Sarah Perry was twelve, she witnessed a partial eclipse. The astronomical event is often considered a sign of good luck. In that fateful year, however, it was anything but. Two days after the eclipse occurred, Perry's mother, Crystal, was murdered in their rural Maine home.
The search for Crystal's killer took twelve years. Eventually, the culprit was caught. And yet, Perry still had questions—about her mother's death, yes, but also about her mother's life. After the Eclipse documents Perry's investigation into the mother she only partially knew, tracking the life that was lost—and the humanity the author fought to regain.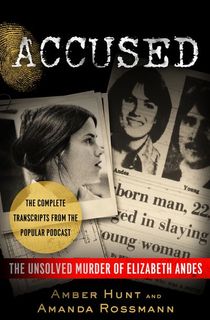 Accused
In 1978, Elizabeth Andes was found dead in her Oxford, Ohio apartment. Police soon arrested Andes' boyfriend, Bob Young, and charged him with murder. Authorities were certain that Young had committed the crime. However, the justice system disagreed. A criminal and a civil jury both found Young not guilty.
Nearly forty years later, Cincinnati reporters Amber Hunt and Amanda Rossman re-examined the case and discovered a plethora of evidence that police and prosecutors ignored—evidence that could prove once and for all who killed Elizabeth Andes. The result was the celebrated true crime podcast, Accused. Here, Hunt and Rossman present the complete transcripts of the show, charting their investigation into the cold case.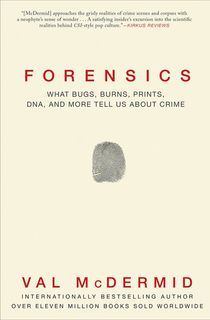 Forensics
For fans of I'll Be Gone In The Dark's examination of forensic science, this true crime book by Val McDermid is for you.
McDermid, the celebrated author of Tartan noir thrillers like Splinter the Silence, invites you on a journey into the art and science of criminal investigation techniques. Throughout this true crime narrative, McDermid speaks with seasoned investigators and forensic scientists, uncovering the minute yet monumental messages left behind by human remains at crime scenes. Curious how maggots collected from a corpse can help determine one's time of death? Or how a DNA trace a millionth the size of a grain of salt can be used to convict a killer? This book will satisfy your forensic curiosity.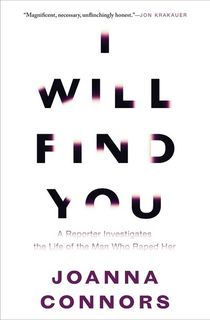 I Will Find You
A "deeply humane and harrowing" memoir (Boston Globe), I Will Find You traces one woman's search for her rapist, a man whom she discovered grew up only five miles from her.
Assaulted while on assignment, Joanna Connors didn't open up about her rape until her daughter was preparing to leave for college. After confronting the trauma she endured and its lasting impact on her life, Connors set out to pull away the many layers of her assault. What emerged was the dark underbelly of America and its rape culture.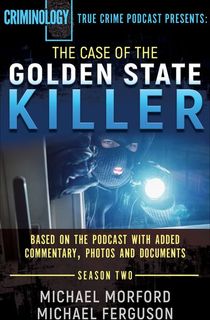 The Case of the Golden State Killer
Fans of I'll Be Gone In the Dark will find plenty to pore over in this gripping examination of the Golden State Killer case.
Based on the second season of the popular true crime podcast Criminology, authors, investigators, and hosts Mike Morford and Mike Ferguson offer up a wealth of analysis of the Golden State Killer. Together, the authors deliver an unflinching look at the serial rapist and murderer and the decades-long search to find him.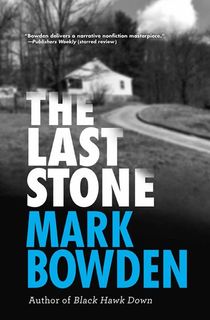 The Last Stone
From acclaimed non-fiction and true crime writer Mark Bowden comes this book perfect for anyone moved by the decades-long quest for justice at the heart of I'll Be Gone In the Dark.
Related: Must-Read True Crime Books from #1 Bestselling Author Mark Bowden
In 1975, the Lyon sisters disappeared from a shopping mall in suburban Washington, D.C. Mark Bowden was a young reporter at the time; he covered the investigation for a Baltimore newspaper. Yet despite a massive effort by police, the case went cold. It wasn't until 2013 that a break in the case finally came, leading investigators to a killer who had evaded justice for years. In this celebrated work, Bowden revisits the cold case to chronicle its ending.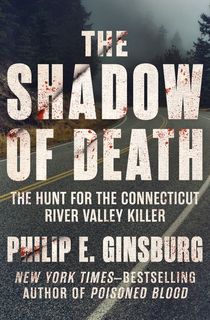 The Shadow of Death
In the idyllic Connecticut River Valley, six women were stabbed to death on the border between New Hampshire and Connecticut. Their killer has yet to be identified. For an area unaccustomed to murder, the killings came as a shock. Local and national authorities attempted to put the puzzle together, but the killings stopped before the case could be solved.
In this narrative, celebrated true crime author Philip E. Ginsburg tracks the unsolved serial murder case beat by beat, diving deep into the mind of the perpetrator and taking an emotional look at the psychological impact the killings had on the region.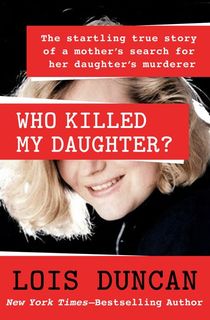 Who Killed My Daughter?
When Lois Duncan's eighteen-year-old daughter Kaitlyn was shot to death in Albuquerque, New Mexico, she turned to authorities for help in finding the killer. Yet despite the criminal elements Duncan knew lurked at the edges of Kaitlyn's life, authorities failed to follow up on leads. As Duncan lost faith in the system, she began conducting her own investigation, reaching out to anyone and everyone who could help her discover the truth behind her daughter's killing.
Who Killed My Daughter? is a heartbreaking account of the ceaseless search for the truth and a deeply personal testament to a mother's enduring love.
Chase Darkness with Me: How One True-Crime Writer Started Solving Murders
Billy Jensen spent fifteen years writing about unsolved murders. But after the death of his good friend Michelle McNamara and confronting the troubling slaying of Marques Gaines, Jensen was determined to take action and find answers.
Chasing Darkness tracks Jensen's journey from writing about true crime to actually solving murders. And if you're looking to learn how he did it, Jensen provides tips, tools, and rules citizen slueths can use to help solve cases.
The Red Parts
In March of 1969, University of Michigan law student Jane Mixer hitched a ride from a stranger, having arranged the lift through a campus bulletin board. Mixer was on her way back to Muskegon to visit her family, but she never made it home. She was instead found dead in an Ann Arbor cemetery, strangled and shot.
At the time of Mixer's murder, a string of slayings plagued the Ann Arbor-Ypsilanti area. Authorities assumed Mixer had been killed by the same murderer who committed the other crimes. That killer later turned out to be John Norman Collins. And yet, the details of Mixer's murder did not align with the murders Collins committed. In 2004, DNA evidence led to the arrest of a different man for Mixer's murder.
At the same time, author Maggie Nelson, Mixer's niece, was gearing up to publish a book of poetry about her aunt's death. News of the reopening of the case led Nelson to Washtenaw County, where she attended the murder trial with her mother. Over the months that followed, Nelson documented her experience, reflecting on the trial and the lasting impact the murder of her aunt had on her family unit. The result is The Red Parts: Autobiography of a Trial. Part true-crime, part memoir, Nelson interweaves a story of murder with an emotionally-charged narrative about family, the traumatizing effects of death, and America's obsession with violence.
The Fact of a Body
Before author Alexandria Marzano-Lesnevich began their summer job at a law firm, they believed their opinion on the death penalty was set in stone. But then they came face to face with a convicted murderer named Ricky Langley. As Marzano-Lesnevich examined the details of the killer's life, the author felt their views shifting. Once staunchly anti-death penalty, they soon wanted this man to die.
But something in Langley's story unsettled Marzano-Lesnevich, and as the author dug deeper and deeper into his crimes, they began to reckon with their own long-buried secrets.
The Fact of a Body is a powerful memoir. Throughout, Marzano-Lesnevich grapples with the truth, the justice system, their own family, and the very art of forgiveness.
The Stranger Beside Me
One of true crime's best-known works, Ann Rule changed the nature of the game with this intimate look into the life and mind of Ted Bundy.
While working at a crisis hotline, Ann Rule met a seemingly sensitive co-worker named Ted. She never expected that he would turn out to be one of America's most notorious killers, a man who kidnapped, raped, and murdered multiple young women across the country. Based on Rule's correspondence with Bundy and her own experience as a crime reporter, The Stranger Beside Me is a classic of the genre sure to captivate fans of I'll Be Gone in the Dark.
This post is sponsored by Open Road Media. Thank you for supporting our partners, who make it possible for The Lineup to write about the true crime you love.