In 1980, Ann Rule published The Stranger Beside Me—the story of her friendship with one of the most notorious serial killers of all time, Ted Bundy. Though that was her first book, she soon became a force of nature in the true crime genre. Rule continued to explore more cases and wrote over 30 books in her lifetime.
If you're an Ann Rule fan, and are looking for similar true crime reads, these chilling works provide an in-depth look at some of the most disturbing cases out there.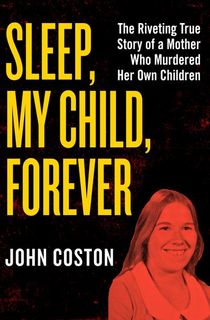 Sleep, My Child, Forever
Ellen Boehm appeared to be a loving mother. When two of her children died within a year of each other, and one was seriously injured, a much darker truth came to light. The story of Ellen Boehm echoes the one told in Ann Rule's novel, Small Sacrifices, which recounts the true crimes of Diane Downs—the mother who shot her own children, and herself, and blamed a stranger.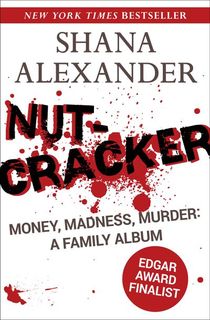 Nutcracker
Dysfunctional doesn't even begin to describe Frances Schreuder, a mother who convinced her teenage son to kill his own grandfather. Similar to Ann Rule's tale of a father who convinced his daughter to kill for him, Nutcracker dives into the family's secrets and aftermath of this shocking crime.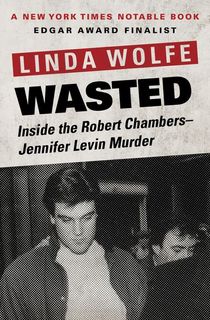 Wasted
Considered the definitive account of the Preppy Killer murder case, Wasted tells the story of Robert Chambers—the all-American college kid who became a killer. In 1986, 18-year-old Jennifer Levin left a Manhattan bar with Chambers. The next morning, her body was discovered in Central Park, half-naked and beaten. The case captivated the nation, and Wolfe's account brought her fame as a true crime writer. Ann Rule's book, The Want-Ad Killer, details the crimes of Harvey Louis Carignan, a vile killer who manipulated, raped, and murdered multiple women.
Related: Linda Wolfe: The Author Behind the Definitive Book on The Preppy Killer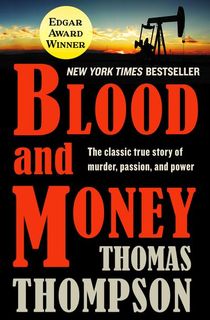 Blood and Money
Similar to Ann Rule's book Every Breath You Take, about the murder of Shelia Blackthorne Bellush by her ex-husband, Blood and Money tells the chilling true story of Houston socialite Joan Robinson Hill—who died suddenly, at age 38, under mysterious circumstances. The events that followed revealed an intricate web of crime darker than anyone could have imagined.
My Friend Dahmer
The most popular Ann Rule book, The Stranger Beside Me, draws on the author's memories of her friendship with serial killer Ted Bundy when they worked together. Similarly, the acclaimed graphic novel, My Friend Dahmer, provides a unique look into the life of serial killer Jeffrey Dahmer. Created by one of his real-life high school classmates, this graphic novel gives insight into Dahmer's teenage years.
The Riverman
Rule penned the foreword to this shocking book by Robert Keppel, the detective who helped apprehend Ted Bundy and the only man to whom Bundy would later speak about how to get inside the mind of the Green River Killer. If you've read Rule's book on the Green River Killer and are looking to learn more about this heinous serial killer, then The Riverman is sure to deliver.
Trace Evidence
Looking for more details on the I-5 Killer after reading Ann Rule's book? Bruce Henderson's true crime book, which reads like a suspense novel, chronicles the crimes of the serial killer who attacked young women along California highways for years before the authorities were able to apprehend and charge him.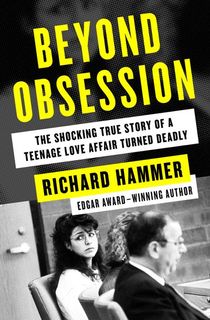 Beyond Obsession
Joyce Aparo appeared to be the most loving single mother a daughter could ever have, but in reality she was a monster who abused her daughter Karin for several years. When she turned 16, Karin fell in love with the intelligent yet disturbed 19-year-old Dennis Coleman. Their lust turned deadly after Joy Aparo denounced the relationship. The passion of a young couple once again turns deadly in Beyond Obsession.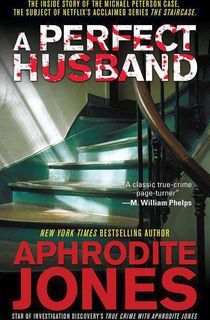 A Perfect Husband
The case of bestselling novelist Michael Peterson may forever remain a mystery. After his wife, Kathleen, was found dead at the bottom of a staircase in their home, Michael became the primary suspect. Although he still denies the crime to this day, he spent several years in prison after he was found guilty in 2003. That conviction was overturned, and Peterson later submitted an Alford pleas in the case. There are many theories surrounding the crime that Jones covers in this book that fans of Rule's Dead by Sunset—which also deals with a killer husband—are sure to eat up.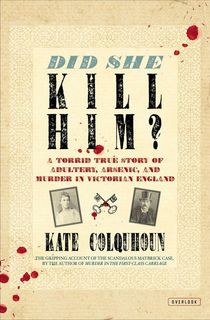 Did She Kill Him?
This historical true crime tale took place in 1889 Liverpool. Florence Maybrick, an Alabama-native, stood accused of killing her husband James after he was found dead in their home. Supposedly, Maybrick had assaulted Florence after discovering one of her many affairs. Maybrick was a habitual user of arsenic and other medicines we now recognize as poisonous. According to the inquest held, Florence used this habit to her advantage to kill her husband after his violent outburst. The unstable relationship dynamic pictured here harkens back to Rule's Heart Full of Lies, which featured an abused wife who took deadly measures to protect herself and her children.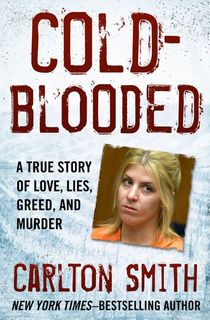 Cold-Blooded
Elisa McNabney was a greedy killer who murdered her husband Larry and sold his belongings for over half a million dollars. After changing her name and evading the police, the search for Elisa dragged on. About a year later, Elisa was finally arrested, but the police were surprised to learn that their killer had an even more shocking story than they could have anticipated. Elisa's past is sure to remind true crime fans of Rule's Everything She Ever Wanted.
Related: Cold Blooded: The Deadly Woman with 38 Aliases Who Murdered Her Husband
This post is sponsored by Open Road Media. Thank you for supporting our partners, who make it possible for The Lineup to continue publishing the true crime and creepy stories you love.
Featured photo of Ted Bundy: Murderpedia