What's more terrifying than an infamous serial killer? The one you don't know about—a vicious killer who flies under the radar. These serial killers' untold stories are sure to have even the most dedicated true crime fans looking over their shoulders. Many of these killers managed to evade authorities for years during their horrific crime sprees. Some of them were never caught.
Masters at deception and often hiding in plain sight, these killers are truly some of the most terrifying murderers out there. If you're willing to dive into these true crime novels and enter the minds of these deranged assailants, prepare yourself for a frightening experience. From the Ypsilanti Ripper (who was only convicted of one murder, but suspected of seven) to the Butcher Baker (the Alaskan serial killer who hunted his victims for sport), these blood chilling true crime books will leave you stunned.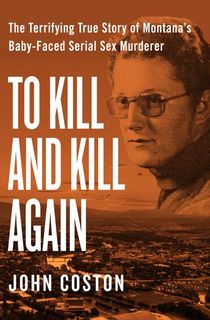 To Kill and Kill Again
From 1974 to 1986, a serial sex killer known as the "Missoula Mauler" terrorized Missoula, Montana, claiming at least five victims and potentially more. Authorities now suspect Wayne Nance, a local furniture mover, committed the slayings, though they never got a chance to question him. The reason? On September 3, 1986, Nance forced his way into the home of Doug and Kris Wells with intent to do harm—but Doug managed to break free from his binds and killed Nance with a shotgun blow to the head. Wall Street Journal editor John Coston's To Kill and Kill Again tells the incredible true crime story of Nance, a man whose friendly facade masked a dark and twisted mind.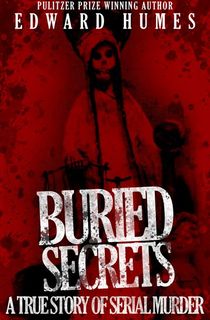 Buried Secrets
From Pulitzer Prize-winning journalist Edward Humes comes a chilling dive into the crime spree of Adolfo Constanzo. Born in Florida in 1962, Constanzo would eventually find himself in Mexico City during the 1980s as a prominent Santería leader. But when offering fortunes and providing occult services wasn't enough, Constanzo decided to dabble in the city's drug market. As his wealth and power grew, he developed a reputation as a brutal killer who would kidnap and torture his victims. In this book, Humes explores Constanzo's obsession with religion, all while offering a gruesome account of the killer's crimes.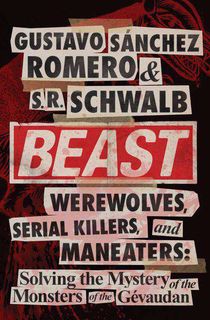 Beast
An unknown killer terrorized the French province of Gévaudan in the late 1700s. From 1764 to 1767, over 100 people, mostly women and children, were brutally murdered. With so many killings in the region, French civilians believed that an otherworldly creature was on the loose, while religious officials claimed it was a scourge of God. Was a werewolf on the prowl? A monstrous serial killer? In this intriguing true crime account, Gustavo Sánchez Romero and S.R. Schwalb examine all of the evidence from the time period in an attempt to put to rest this baffling historical serial murder case.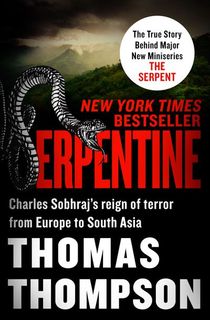 Serpentine
The elusive killer in this novel will leave readers stunned at his sheer brutality and exceptional manipulation skills. Serpentine focuses on Charles Sobhraj, an elusive killer who murdered across three different continents. Primarily focusing his kills along the "Hippie Trail," which stretched from Europe to South Asia, Sobhraj used his looks and intelligence to lure his victims into a life of crime. And if they even thought of double-crossing him, they were quickly disposed of. Sobhraj admitted to killing a dozen innocents, but this book hints that there might be more victims that went unaccounted for.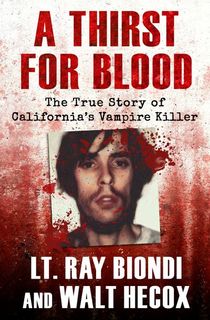 A Thirst for Blood
Richard Chase was one of the most disturbing killers California authorities ever dealt with. Known for drinking the blood of victims, this obscure killer received the alias, "Vampire of Sacramento" during his crime spree in the late 70s. A Thirst for Blood it a thorough account of the investigation by Lieutenant Biondi, one of the lead investigators in the Chase's case. From horrific crime scene details, to chilling witness testimonies, Biondi holds nothing back in this recollection of one of California's most brutal serial killers.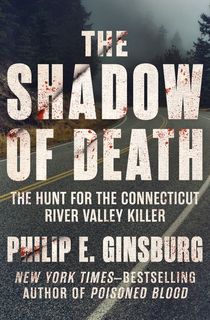 The Shadow of Death
This unknown serial killer went on a terrifying crime spree during the mid-1980s—one that left the Connecticut River Valley shaking in fear. The murderer stabbed six females in the area to death, and left very little evidence behind that would help authorities. However, the killer's crimes came to an end after a pregnant woman narrowly escaped with her life from the unknown assailant. Once she encountered the police and retold her harrowing experience, the killer went under the radar, and murders in the area stopped. In this thrilling account from New York Times-bestselling author Philip E. Ginsburg, the killer's motives and identity are explored in great detail. In addition to these interesting details, Ginsburg also poses the question: Is the killer still out there? And will he strike again?
Related: 46 Gripping True Crime Books from the Last 54 Years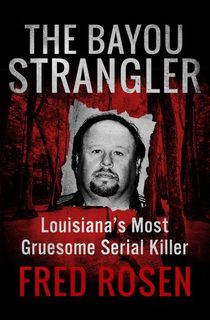 The Bayou Strangler
During the late 1990s in the Bayou Blue area of Houma, Louisiana, Ronald Dominique went on a killing spree that shook the gay community. Ronald frequented gay bars in the area in order to find his next victims. After luring them away with money in exchange for sex, Ronald would kidnap his victims, and then proceed to rape and murder them in cold blood. For years, Ronald evaded capture. It wasn't until 2006 when DNA technology finally pinned him to the crime. In Fred Rosen's The Bayou Strangler, the author dives inside the deranged killer's brain, providing truly terrifying details from the investigation.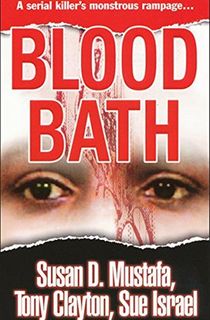 Blood Bath
Derrick Todd Lee was a beloved father, husband, and community member who led a double life as a serial killer. When he wasn't with his family, Lee would target his next victims, mainly women, and plot their capture and ultimate demise. During his crime spree in the late 90s to early 2000s, Lee managed to evade authorities and still maintain a normal life and appearance. Blood Bath explores this chilling serial-killer-next-door case, providing a harrowing account at one of the most maniacal murderers in recent history. Complete with interviews from the people who helped capture him, this book will leave readers in shock.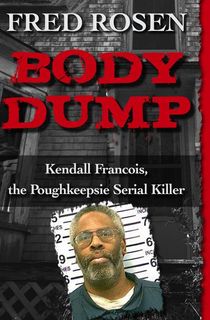 Body Dump
In the late 1990s, the town of Poughkeepsie, New York found itself in the midst of a serial murder spree. When prostitutes started to disappear off the streets, the police were led to a man named Kendall Francois; but when he passed a lie detector test, they were forced to release him for lack of evidence. Then, one lucky victim managed to escape—and she led the authorities back to Francois' literal house of horrors. What they found in his attic and crawl space shook them to their core. In Body Dump, true crime specialist Fred Rosen tells the horrific story of what had happened behind Kendall Francois' closed doors.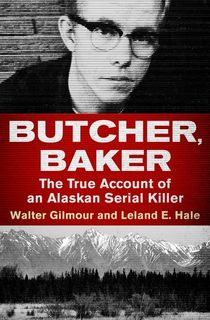 Butcher, Baker
Serial murderer Robert Hansen, who abducted and then hunted down his victims in the woods, managed to evade justice … even when one victim escaped and told the police of his savagery. Based on his meek demeanor, they just didn't believe Hansen was capable of rape, torture, and murder. Police would live to regret their serious oversight. Finally, when the bodies of three women were discovered in Anchorage, Alaska, one enterprising FBI agent ordered a psychological profile that fit Hansen to a T. Though he only pled guilty to four murders, he then led authorities to 17 grave sites—12 of which authorities did not know about. In Butcher, Baker, Walter Gilmore and Leland E. Hale prove that appearances can be darkly, devastatingly deceiving.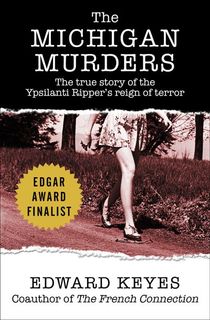 The Michigan Murders
Though his crimes aren't as famous as those of Ted Bundy or Jeffrey Dahmer, John Norman Collins is every bit as sadistic. Between 1967 and 1969, a killer terrorized the college town of Ypsilanti, Michigan—targeting young females, torturing, raping, and murdering them, and then mutilating their bodies. From the outside, Collins looked like a typical American frat boy, but police discovered he was harboring the darkest of secrets. Though he was only convicted of one murder, authorities believe Collins committed all seven slayings attributed to the so-called Ypsilanti Ripper. This true crime account by Edward Keyes shows how the lesser known, but equally horrific, murders changed this small town in Michigan forever.
Related: 33 Books About the World's Most Famous Serial Killers
The Paradiso Files
Former homicide prosecutor Timothy M. Burke had one case that just stuck with him: that of Leonard Paradiso. Paradiso was convicted of second-degree murder for the strangulation and rape of a 20-year-old woman. But Burke always suspected that Paradiso was responsible for additional crimes—including the murder of Joan Webster, a Harvard University graduate student who disappeared in 1981. Burke's suspicions prompted him to write this chilling true crime book, examining Paradiso's culpability. And while Paradiso died in 2008, just nine days after this book was published, Burke's compelling argument led Boston-area prosecutors to re-open the unsolved murder cases of three young women that they believe are linked to Paradiso.
Devil in the Darkness
Unlike most murderers featured on this list, Israel Keyes doesn't fit the standard killer profile—the rapist and killer committed his crimes far from home, and sometimes planned them years in advance. But despite the fact that he's connected to several murders, he was only ever arrested for one and committed suicide before trial. Authorities eventually attributed three slayings to Keyes, though they suspect he committed many more. Because of this, Keyes largely remains unknown to the public. Bestselling author J.T. Hunter details the life of this master of deception in Devil in the Darkness.
This post is sponsored by Open Road Media. Thank you for supporting our partners, who make it possible for The Lineup to continue publishing the true crime and creepy stories you love.