Over the years, sensational court cases that scandalized a community might be forgotten if it weren't for the efforts of the writers who are dedicated to telling the stories of the victims and their loved ones' struggle for justice. Even then, some true crime books can slip through the cracks. Here are 13 underrated true crime books that have everything a true crime aficionado could ask for, and more.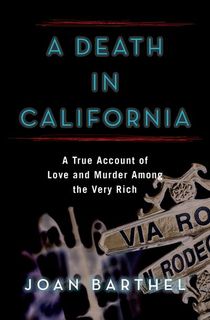 A Death in California
When a man broke into Hope Masters home and brutally murdered her fiancé in 1973, police figured they at least could rely on Hope to identify the killer and put him behind bars. But they assumed wrong. In this overlooked tale of murder and manipulation, Joan Bartel recounts this compelling tale of murder and mayhem—with a bizarre twist in which the victim falls in love with her abuser.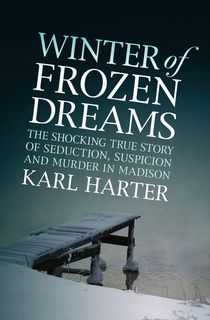 Winter of Frozen Dreams
Some people are just in the wrong place at the wrong time. But if two of your intimate acquaintances turn up dead, it becomes harder to believe it's just an unfortunate coincidence. Such was the case of Barbara Hoffman, whose fiancé Gerald Davies helped her to cover up one murder, only to become a victim himself.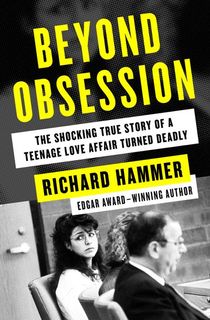 Beyond Obsession
At one point or another, most teenagers probably fantasize about what life would be like free of the constraints of parental supervision. But Karin's fantasies became a full on obsession that she pursued with relentless fervor, even enlisting the help of her boyfriend Dennis. When Karin's mother Joyce turned up dead under a bridge in Connecticut, police were baffled—confused about who would want her dead. In this devastating true crime account, Richard Hammer brings to light the devastating truth of Karin and Joyce's relationship—and the motivation for cold-blooded murder.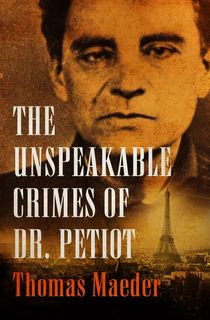 The Unspeakable Crimes of Dr. Petiot
When one thinks of serial killers, the obvious first names that come to mind are Jack the Ripper and Ted Bundy. But the heinous crimes of one Dr. Petiot should go down in history as some of the most gruesome ever committed. In Paris 1944, police were called to investigate a horrible stench emanating from a home near the Arc de Triomphe. What they found in the basement was a veritable house of horrors. Thomas Maeder's true crime account is so compelling that it feels as if the case was cracked just yesterday.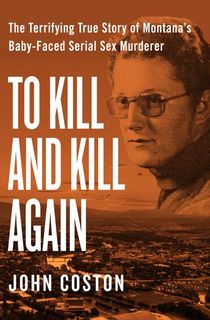 To Kill and Kill Again
When a serial murderer broke into the home of one couple in 1986, it was immediately apparent he picked the wrong house. The husband living there was able to escape his binds and kill the intruder … who intended much worse. But the community was shocked when the identity of the would-be murderer was revealed: Wayne Nance—a sweet, unassuming kid who'd spent his whole life amongst his neighbors in Missoula, Montana. In this under-appreciated chronicle, John Coston investigates the evil that lurks right under our noses.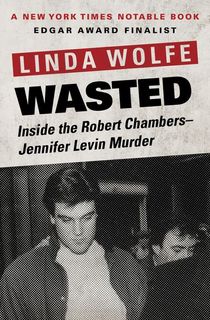 Wasted
They called it the "Preppie Murder." And though plenty of attention was given to the murder of Jennifer Levin, including a 1989 movie starring Billy Baldwin, the definitive account of the crime and the sensational trial that followed are best laid out by true crime author Linda Wolfe. In this devastating account, Wolfe describes the media frenzy surrounding the case that for many typified 80s consumer culture … and the ridiculous plea-bargaining of Robert Chambers and his hotshot attorneys.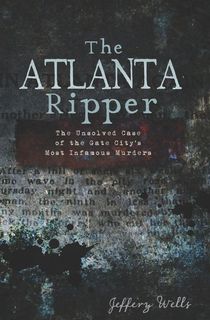 The Atlanta Ripper
Sure, you know all about Jack the Ripper, and even the Axeman of New Orleans. But the Atlanta Ripper, who was active between 1911 and 1912 has escaped the level of notoriety achieved by his peers. In this exhaustive narrative, discover the still unidentified murderer who killed at least 20 working-class Black women in the early years of the 20th century. Jeffrey Wells, an Atlanta historian reveals all about this bloodthirsty killer.
Cruel Doubt
Author Joe McGinniss is best known for his critically acclaimed (and controversial) true crime saga Fatal Vision, which covers the trial of Jeffrey MacDonald—who was eventually convicted of murdering his wife and two young daughters. But McGinniss was also the author of two less-read true crime books that follow Fatal Vision: Blind Faith (1989) and Cruel Doubt (1991). Cruel Doubt is the heartbreaking story of Bonnie Von Stein, whose second husband was brutally murdered right beside her in bed. She herself barely survived the attack, only to learn that the police already had a prime suspect: Her troubled son, Chris.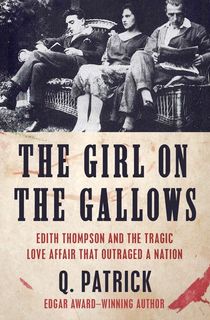 The Girl on the Gallows
Over the years, the case of Edith Thompson and Frederick Bywaters has inspired numerous books—both fiction and nonfiction. In this definitive exploration of the case, Patrick turns his abilities as a novelist to a tale that's too shocking to be anything but true. The murder of Edith's husband by her lover Frederick captivated British newspapers and readers in the early 20th century. This thrilling book explores both the case itself and the strange legal case that eventually led Edith to the gallows.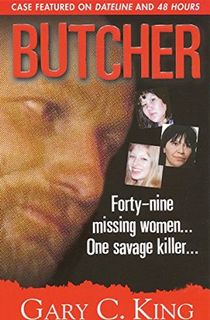 Butcher
Willie Pickton and the Vancouver pig farm. That phrase alone may be enough to strike fear into the hearts of most true crime aficionados. Gary C. King unveils the true depths of Pickton's depravity in this essential, yet shockingly little read true crime classic. Warning: This one is only for those with a strong stomach.
Under the Banner of Heaven
This gripping read from Into Thin Air author Jon Krakauer is perhaps one of the finest true crime books of the last 20 years. Ron and Dan Lafferty, two brothers who subscribed to a fundamentalist sect of Mormonism, believed they were called by God to murder their sister-in-law and her infant daughter. Krakauer unpacks their motivation for these horrific crimes by recounting history of Mormonism. By blending history and true crime, Krakauer makes this book unputdownable.
Bitter Blood
When Susie Newsom and Tom Lynch got divorced in 1981, a cutthroat battle for custody over their two sons began. But that was just the beginning of this insane story of murder and revenge, where the intersection of three families resulted in the deaths of nine people. In this forgotten true crime classic by Jerry Bledsoe, the complex web of family ties and desperate need to exact revenge bubbles over into a horrifying, shocking conclusion.
The Darkest Night
Ron Franscell could never forget the night when two young girls were abducted, tortured, and brutalized in his hometown of Casper, Wyoming—with only one surviving to tell the tale. Years later, in true crime book The Darkest Night, Franscell returned to that fateful day in 1973 to revisit the heinous crimes that rocked a small town to its core.
This post is sponsored by Open Road Media. Thank you for supporting our partners, who make it possible for The Lineup to continue publishing the true crime and creepy stories you love.