Writing is not usually considered a dangerous profession. The exception may be for authors who write true crime dramas. After all, they're writing about real crimes and real killers. These seven authors found themselves in their own stories when real events got a little too close.
The Stranger Beside Me
Ann Rule was once a crisis counselor working day by day next to a mild-mannered and charming young man named Ted Bundy. Yes, that Ted Bundy. The Stranger Beside Me is Rule's chilling memoir of those days spent with Bundy, as she slowly comes to realize that her colleague and friend is not what he seems. Bundy confessed to killing at least 36 women. He was executed in 1989. Rule went on to write some of the most celebrated true crime classics before her death in 2015.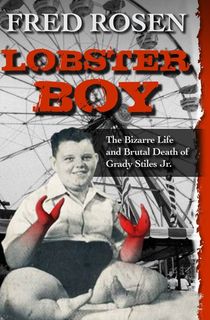 Lobster Boy
Rosen started his career in the calmer environs of the New York Times, where he was a columnist for the Arts & Leisure section. But he found his calling as a true crime author. In Lobster Boy, Rosen takes us into the world of carnival freaks. This is the story of the murder of Grady Stiles, known as Lobster Boy because of a birth defect that gave him pincer-like hands and feet. Rosen reports that Stiles's murder was arranged by his wife, Mary Teresa, who was known as The Electrified Girl. At the trial, Rosen himself enters the story when he starts getting threats from Mary's daughter.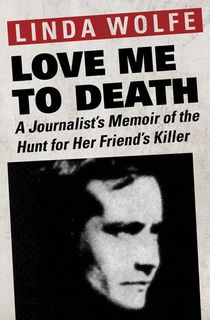 Love Me to Death
Wolf interviews the killer himself in this memoir. But that is not what makes her account so intimate. One of Richard Caputo's victims was her dear friend, Jacqui Bernard. Richard Caputo was known as "the lady killer." He didn't kill strangers, but women who were his lovers. Love Me to Death chronicles Wolf's ten-year journey to learn to truth about her friend's murder.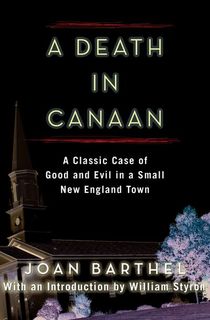 A Death in Canaan
When Barbara Gibbons was found with her throat slashed in her Connecticut home in 1973, her 17-year-old son Peter Reilly was the prime suspect. But many neighbors and friends thought police had the wrong man. So began a campaign for justice that would attract famous names like Arthur Miller and William Styron. None of those campaigners was more dedicated than Joan Barthel, who attended every court hearing. A Death in Canaan is her account of the three-year journey through Connecticut's byzantine and sometimes corrupt legal system to free Peter Reilly.
A Death in Belmont
Few crime authors have gotten as close to their subject as Sebastian Junger. In the 1960s, Boston was being terrorized by a serial killer known as the Boston Strangler. As police were following false leads, it turns out the killer was hiding out in the home of Junger's parents, where he was employed. There's even a chilling photo in the book of Junger and his mother with the Boston Strangler, Albert DeSalvo, smiling behind them. One of his possible victims, an elderly woman named Bessie Goldberg, lived just a few doors away.
But the Strangler isn't the only focus of Junger's book—Junger is fascinated by the murder of Bessie Goldberg. Roy Smith, a house cleaner, was convicted of the murder, but many believe that DeSalvo may have been the true killer...
My Friend Dahmer
Even serial killers were kids once. Jeffrey Dahmer killed his first victim just weeks after graduating from high school. He went on to become one of the most depraved killers in American history. But this graphic novel by a childhood friend manages to paint an empathetic portrait of the boy who would grow up to be a monster. It follows Dahmer from age 12 until the day of his first murder, and tells the story of a tormented young man who got little help from adults.
The Monster of Florence
Douglas Preston moved his family to Florence in 2000 and landed right in the scene of a notorious crime. The so-called Monster of Florence had been murdering couples in the surrounding countryside from 1968 to 1985, one of them close to Preston's lovely farmhouse. Preston became interested in the case and then got closer than he expected, when he and Italian journalist Mario Spezi themselves became the target of prosecutors.