Too often, true crime books aim for the headlines. They want to rile you up, keep you guessing; they focus on all the sordid details they know will linger in your mind long into the night.
And yet, behind every true crime case is a victim whose life was cut tragically short. These individuals had names, had friends, families, and lovers. They had stories to share beyond their untimely deaths. They deserve to be memorialized and remembered just as much, if not more, than the criminals who took their lives away.
In the true crime books below, the authors skip on the salaciousness and the grisly details and focus instead on the victims. They celebrate their names and the lives they lived, chronicling who they really were and the impact their deaths had on those around them. These powerful narratives amplify the voices of survivors and ensure that the shocking headlines will never overshadow the victims' names.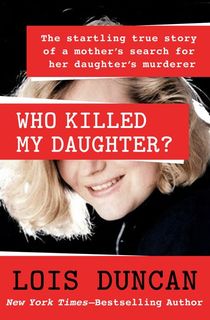 Who Killed My Daughter?
When Lois Duncan's daughter Kaitlyn Arquette was shot to death at just eighteen years old, investigators struggled to piece together the case. Failing, in her view, to adequately connect or follow leads, Lois Duncan hired private investigators, journalists, and even a psychic to try to discover the truth behind her youngest daughter's tragic and untimely death.
An Edgar Award-winning author, Duncan wrote this book as a tribute to families who have experienced similar senseless tragedy, and as inspiration to keep the fight for the truth alive. Heartbreaking, memorable, and intimate, this true crime book never loses sight of the real person at its center.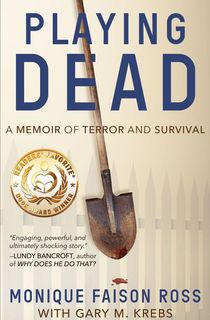 Playing Dead
When Monique Faison married her high school sweetheart after discovering she was pregnant, she hoped for a solid and true marriage, a happy life. But her relationship quickly turned violent as the couple settled in together. Having had enough of the abuse, Monique took her children and left. But the threat of her husband followed her.
Monique was kidnapped by her husband, subjected to rape and a violent car crash that ended with Monique's body being brutalized and for dead left in the woods.
But she survived. And in this powerful and shocking book about domestic abuse and perseverance, you can pay witness to her strength.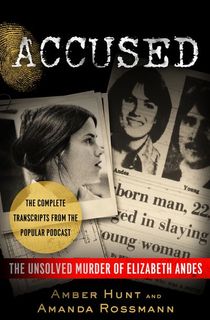 Accused
When Elizabeth Andes was found bound, beaten, and strangled in her Oxford, Ohio apartment, the first and only suspect in the case was her boyfriend, Bob Young. Police and prosecutors decided it was an open-and-shut investigation. Arrested for murder, Young was later found not guilty in multiple courts and walked away a free man.
Now, investigators are revisiting the case to bring Elizabeth Andes much-needed and long-overdue justice. Uncovering new leads and suspects, this true crime book by the hosts of the true crime podcast Accused never lets Elizabeth's life and death get pushed aside by sensationalism.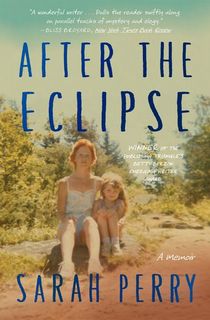 After the Eclipse
Sarah Perry was only twelve years old when she witnessed an eclipse. And she was only twelve years old when two days after the astral event, her mother was murdered in their home.
It took twelve more years for her mother's killer to be brought to justice. But when that day finally came, Sarah found no solace. She set out to uncover more about her mother's life prior to her death, to rediscover the woman she had only known for a short time, and has now written a stunning and masterful book that celebrates the victim of this violent crime.
Full of mystery and heart, this book will take readers on a shocking and ultimately loving journey.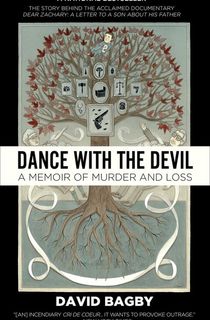 Dance with the Devil
When Andrew Bagby was found murdered in 2001, all signs pointed to Bagby's ex-girlfriend, Shirley Turner, as the perpetrator. Fleeing the country before she could be arrested, Turner later announced that she was pregnant with the late Andrew's son. The Bagby family, fearing for the life of their grandchild, chased after her, hoping to win custody and to protect him from the woman they were certain was a killer.
When Shirley Turner made a fateful decision that again changed the course of the life of the Bagby family forever, she left a trail of destruction in her wake. Now, you can read about the Bagby family's fight for truth, justice, and the everlasting memory of the family they lost.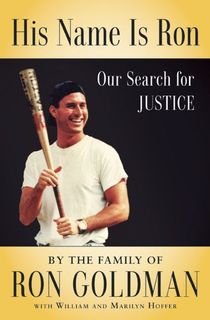 His Name Is Ron
From the family of Ron Goldman comes this gut-wrenching and honest account of a man's life cut tragically short. You'll find no speculation about O.J. Simpson and his life or crimes, but rather, a look into the grief and recovery process of a family whose son's murder became more about headlines than justice.
The Goldman family looks back on Ron's life and his achievements, shares their fond memories of him, shares their experiences in learning about his murder and withstanding the media circus that followed in the wake of his death. Calling for justice for Ron and victims of other similar crimes, and determined to see prison and justice reform initiated, the Goldmans have written a masterpiece of a true crime novel—one that ensures their son will never be forgotten.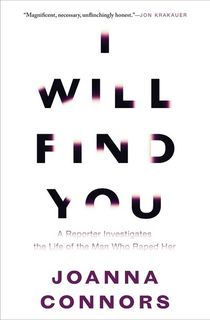 I Will Find You
"Deeply humane and harrowing" (Boston Globe), I Will Find You follows one woman's intimate and honest journey into unveiling her rapist's true identity.
When Joanna Connors was assaulted by a stranger who grew up a mere five miles from her, she ensured her rapist was brought to justice, but she never spoke of the crime again. That is, until her daughter was preparing to go off to college.
Connors opened up about her rape to her children, and in the process, discovered how impactful that trauma had been. As she dug into her rapist's life, she found that her story was one that reverberated across America, and which revealed a network of strength and survival within a country plagued by violence against women.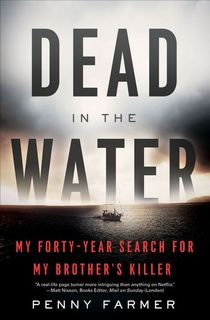 Dead in the Water
When the bodies of Chris Farmer and Chris's girlfriend Peta Frampton were discovered in the sea off of Guatemala's coast, their friends and family could hardly believe it. Gripped by grief, they threw themselves headlong into the investigation, working tirelessly alongside international and local authorities to bring the killer to justice.
But justice took four decades. It was only when the sons of the killer came forward with information and haunting personal testimonies that the truth was revealed and a life of crime finally came to an end.
Written by Penny Farmer, Chris Farmer's sister, this true crime book is both intimate and heartbreaking, clinical and investigative.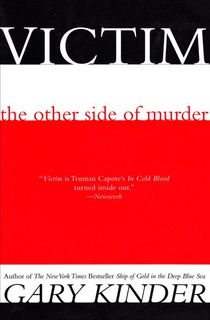 Victim
This true crime classic made immediate waves upon its publication. Victim is required reading for FBI Academy trainees and is considered one of the most fundamental texts to the victims' rights movement. New York Times-bestselling author Gary Kinder changed the very nature of true crime authorship with his book by focusing far more on the ramifications of senseless crime on victims and their families than the crime itself.
Five victims were held hostage. Only one, miraculously, escaped and survived. In this book, Kinder follows the young man's year-long hospitalization and the true story of love and loss that went on behind the headlines.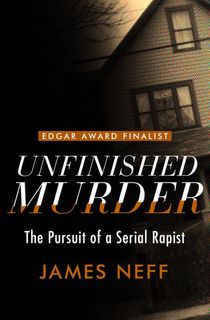 Unfinished Murder
For five years, serial rapist Ronnie Shelton tortured the women of Cleveland, Ohio. Though arrested multiple times for various crimes, he repeatedly slipped through the cracks of a police department lacking the resources and drive to bring about justice.
Once Shelton was finally captured, it wasn't until his victims banded together that he was finally put in jail for 3,195 years—the longest sentence ever handed out in Ohio. In this book, discover over 150 interviews with victims, police officers, psychologists, and more as they dig into the psychology behind serial rape and reveal cracks in the system that allow heinous crimes to go unpunished.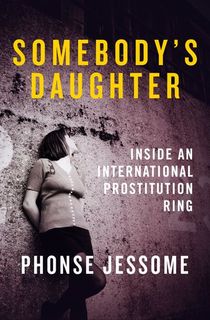 Somebody's Daughter
Annie Mae Wilson was only nineteen years old when she was killed by her former pimp. One of 22 sex workers killed in Canada in 1992, Annie Mae and victims just like her around the world have had their deaths gone uninvestigated and pushed aside simply because of the nature of their work. Now, in this groundbreaking true crime book about the real women behind sex work, Annie Mae, and many other women, will finally have their stories told.
Lost Girls
When Craigslist escort Shannan Gilbert went missing one evening in the Long Island oceanfront community of Oak Beach, no one thought much of it. Even the Suffolk County Police seemed to have paid little attention. But months later, when seven bodies turned up on the side of the road, all escorts, and none of them Shannan, investigators finally woke up to the possibility of a serial murderer.
In this New York Times besteller, Robert Kolker takes a deep dive into the unsolved Long Island Serial Killer case, delivering a deeply felt portrait of a search for a serial killer and the lives of the murder victims.
The Five
There is, perhaps, no serial killer more notorious than Jack the Ripper. Never captured and never identified, though some believe they got close, this killer's name lives in infamy. What we do not discuss nearly enough are the names and stories of his victims.
The victims were long disregarded as prostitutes. In this true crime book, Hallie Rubenhold reasserts the humanity of Jack the Ripper's victims. She names them, investigates their real histories, and reminds her readers that behind every infamous serial killer lies real lives tragically taken.
The Red Parts
Maggie Nelson was preparing to publish a book in verse on the life and murder of her aunt, Jane Mixer. Jane's murder was never solved, though it was attributed to John Norman Collins, a serial killer who between 1967 and 1969 had terrorized the Ypsilanti-Ann Arbor, Michigan area. Then Maggie received a life-changing phone call from her mother: Jane's case was being reopened after a DNA match led to a new suspect.
In The Red Parts, Nelson provides an account not only of the trial, but of her family's long and complicated healing process. She rediscovers the life her aunt once led, as well as the impact her death had on her family, painting a moving and tragic portrait of girlhood, grief, justice, and growth in America.