Few crimes haunt the mind quite like kidnapping. The threat of being abducted from your own home is terrifying—and sadly, such a violation happens all too often in the real world.
From the panic-inducing ring of an Amber alert to the heartbreaking pleas of family members desperate for answers and information about their missing loved one, we're all-too-familiar with the signs of a kidnapping. But after the news breaks, how do these kidnapping cases end? In certain instances, abductions result in a happy ending, with the perpetrator behind bars and the kidnapping victim reunited with family members. But not always.
Related: The Best True Crime Documentaries on Netflix You Can Stream Right Now
Some real-life abductions last hours. In other instances, a victim's forced captivity will last days, months, years—even decades. And while movies and television often use kidnapping as a narrative device, wherein a criminal commits the crime to secure a ransom, many real-life perpetrators abduct their victims with the dark intention of abusing them emotionally, physically, and/or sexually.
No matter the circumstances, those who are kidnapped undergo a deeply traumatic experience. The following true crime books focus on this terrifying ordeal, examining the crime while honoring those who have suffered—and amplifying the voices of all those who have survived. From powerful survivor stories by well-known kidnapping victims like Elizabeth Smart to true crime books about historical disappearances that stunned the public, these harrowing reads about real-life kidnappings will open your eyes to the endless terrors these victims faced. Lock your doors before cracking open any of these real-life kidnapping books.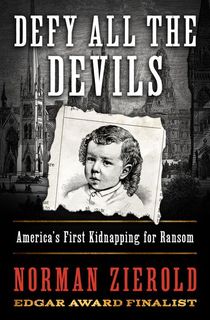 Defy All the Devils
In 1874, a kidnapping took place in the broad daylight of Philadelphia. Four-year-old Charley Ross and his older brother Walter were lured into a carriage with the promise of candy and fireworks. After several hours, Walter returned home. Charley, however, did not.
After receiving a request for $20,000 in ransom, the boy's father sought help from the police. But in the days that followed, the national attention derailed the search for little Charley. As false reports of Charley's whereabouts flooded in, newspapers churned out exaggerations and lies about the kidnapping story, exploiting the wave of fear and interest in the case. The ransom letters received by Charley's family grew more disturbing and peculiar—until they abruptly stopped.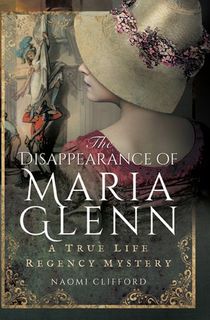 The Disappearance of Maria Glenn
The unbelievable true crime story of Maria Glenn still staggers the mind. In 1817 England, Maria Glenn, the sixteen-year-old heiress to West Indian sugar plantations, vanished from her uncle's home. All signs pointed to the fact that the Bowditches committed the abduction—a farming family determined to get Maria to marry one of their sons at any cost. Maria was eventually returned home, but the truth behind her kidnapping remained a mystery.
Related: 46 Gripping True Crime Books from the Last 54 Years
After a dramatic trial, four people were sentenced to prison. But when rich and powerful families became entangled in the case, they attacked Maria's claims and her reputation. Soon, the tables turned. Charged with perjury, Maria fled in a self-imposed exile. Yet this twisting tale of deceit and betrayal was not yet over.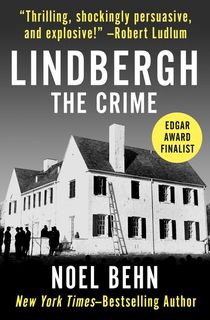 Lindbergh
When the infant son of acclaimed aviator Charles Lindbergh was discovered to be missing from the family's home in New Jersey, the Lindbergh family paid a ransom of $50,000 in an attempt to get their baby back. Unfortunately, they would never see their child again. The baby's remains were eventually found among the trees less than five miles from their house. Over two years later, illegal German immigrant Bruno Hauptmann was convicted and executed in connection to the crime. But was justice served?
After an eight-year investigation and review of old evidence, author Noel Behn writes on the questionable actions taken by the New Jersey Governor, the Director of the FBI, the New Jersey Police, and the grieving aviator himself. Behn comes forward with a captivating theory that not only casts doubt on Hauptmann's culpability, but points the finger unnervingly close to the Lindbergh family.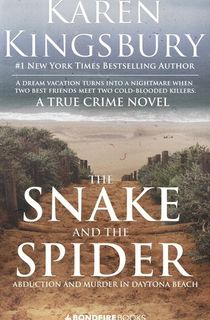 The Snake and the Spider
When Daryl Barber and James Boucher set out on their vacation to Daytona Beach, it was supposed to be the spring break of their dreams. The trouble started when the boys failed to check in with their parents as promised. Matters grew worse when the boys didn't return home on the agreed upon date. Tragically, the teenagers fell victim to two violent individuals along the coast of Florida. Abducted, tortured, and eventually murdered, Daryl and James would be found months later in a Florida swamp.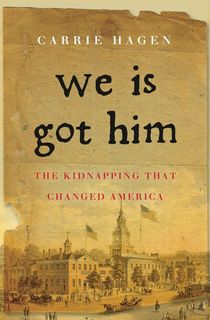 We Is Got Him
For all those looking for more information on the 1874 disappearance of Charley Ross, check out Carrie Hagen's in-depth look at the case. Philadelphia was set to celebrate America's Centennial when Charley Ross was kidnapped. The case sent shock waves throughout the city and beyond. Police conducted a building-by-building search for Charley, and implemented surveillance in the slums of New York, launching a manhunt that stretched across state lines. In this well-researched account, Hagen delivers illuminating profiles of the many criminals, detectives, and politicians associated with the crime, as well as the ordinary people who were caught in between.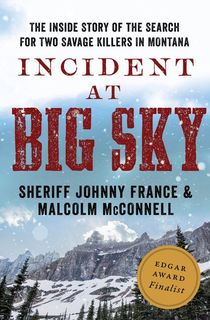 Incident at Big Sky
In 1984, while training near Big Sky, Montana, biathlete Kari Swenson was kidnapped by Don and Dan Nichols—father and son survivalists who hoped to make Kari Dan's bride. Kari was held captive for 18 hours, during which time Don Nichols shot dead Kari's friend Alan Goldstein when Alan came looking for her. Kari too suffered a gunshot wound after Dan Nichols' gun accidentally discharged. The father-son duo then fled their camp, leaving a wounded Kari chained to a tree. The perpetrators managed to evade capture for five months. Incredibly, Kari Swenson survived her ordeal. Her story is told in this true crime book written by the Sheriff who eventually captured the kidnapping duo.
American Heiress
For all those who came of age in the 1970s, the headline-grabbing kidnapping of Patty Hearst by the SLA will likely remain imprinted on their memories forever. The granddaughter of publishing giant William Randolph Hearst, Patty Hearst's February 1974 abduction shocked an American public already rocked by the unfolding Watergate scandal.
But then news broke—accompanied by startling security footage—that Hearst had joined her captors in their renegade revolution, raising questions about her capture, culpability, and mental state. Jeffrey Toobin is no stranger to the world of true crime, having chronicled the trial of O.J. Simpson in In American Heiress, Toobin delivers the definitive account of one of America's strangest and most notorious kidnapping cases.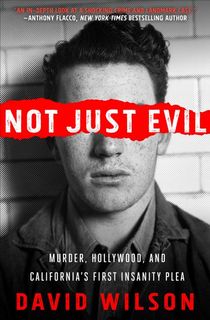 Not Just Evil
The abduction and murder of 12-year-old Marion Parker became a landmark trial not for the atrocity of the crime, but for the defense plea used by the defendant. December 15, 1927, young Marion Parker was abducted from her Los Angeles school. A few days later, Marion's killer, William Edward Hickman, emerged—making off with the ransom money before authorities realized Marion was already dead. It didn't take long for authorities to apprehend William. It didn't take long for him to confess, either, in unsettlingly gruesome detail. However, Hickman's lawyers claimed that he couldn't be held responsible.
Related: Child Killer: Gordon Northcott and the Wineville Chicken Coop Murders
The California court witnessed the state's very first insanity plea—one that led to absolute chaos in the media. As Hickman's lawyers argued that the blame for Marion's murders rested on the shoulders of the entertainment industry for peddling sex and violence, the industry lashed back to protect their image. As the debate raged, Hickman went from criminal to infamous, and America's mass media culture entered a new era.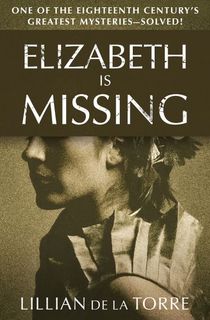 Elizabeth Is Missing
On New Year's Day, 1753, Elizabeth Canning went missing while walking home in London, England. Friends and family were shocked when Elizabeth returned one month later, claiming that she had been robbed and kidnapped by Susannah Wells and Mary Squires after refusing to enter into prostitution. Though the community stood by Canning's account, and Wells and Squires were found guilty, another judge later found Canning guilty of perjury and sentenced her to imprisonment followed by exile. But what really happened? Author Lillian de la Torre takes a crack at solving the case.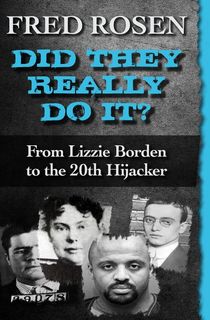 Did They Really Do It?
On March 1, 1932, Charles Lindbergh's 20-month-old son, Charles Jr., was taken from the family's home in the middle of the night. What followed was a desperate attempt to get him back. While the illustrious family paid a man who claimed to be the kidnapper $50,000 in ransom, Charles Jr. was not returned. The infant's remains were found months later near the Lindbergh home. Fred Rosen's book explores whether or not the man executed for the kidnapping was responsible, among other cases.
Finding Me: A Decade of Darkness, a Life Reclaimed: A Memoir of the Cleveland Kidnappings
In 2013, three young women were finally rescued after being held captive for years by Ariel Castro in his Cleveland, Ohio home. Michelle Knight, the first of three women kidnapped, tells her harrowing story. Knight was kidnapped on August 23, 2002—the same day she was supposed to appear in court to fight for custody of her young son. Believing she had run away, authorities removed Michelle from the missing persons list 15 months after she vanished. Though her captor tormented her with the thoughts that no one was looking for her, she never gave up.
Related: 27 Years Later: The Haunting Disappearance of the Springfield Three Remains a Mystery
3,096 Days in Captivity: The True Story of My Abduction, Eight Years of Enslavement, and Escape
At the age of 10, Austrian woman Natascha Kampusch was kidnapped while on her way to school in Vienna. Though the police conducted a massive search for the young girl, they came up empty-handed. Her captor, Wolfgang Přiklopil starved and beat her—making her too weak to run away. She finally saw a moment of opportunity eight years after she was taken against her will. Natascha's memoir recounts her ordeal and how she never lost sight of survival.
Related: 9 Haunting Cases from Unsolved Mysteries That Have Since Been Solved
My Story
In 2002, 14-year-old Elizabeth Smart was taken from her bed in the middle of the night by religious fanatics Brian David Mitchell and Wanda Barzee. She was held for nine months, enduring repeated rapes and threats that her family would be killed if she tried to escape. Smart's case made headlines across the world. Today, she's an advocate for kidnapping and sexual assault victims—traveling the country (and the world) to help others in need.
A Stolen Life: A Memoir
On June 10, 1991, Philip Greg Garrido kidnapped Jaycee Dugard near her home in South Lake Tahoe, California. While on her way to the bus, a car approached her and Garrido used a stun gun on Jaycee. Though her stepfather saw the incident happen and attempted to chase the car down on a mountain bike, he could not catch them. Dugard was not found until 2009, 18 years later, having bore two children while in captivity. The terrifying story of her survival is told in her memoir A Stolen Life.
This post is sponsored by Open Road Media. Thank you for supporting our partners, who make it possible for The Lineup to continue publishing the scary stories you love.