In 2019, The New York Times published an essay called "Why Do Women Love True Crime?" In it, author Kate Tuttle traces her own personal love of the genre back to the age of 12, when girls at her summer camp traded stories that they'd heard about murder victims and near-misses with serial killers. Tuttle later graduated to reading well-researched prose like Truman Capote's In Cold Blood. "Seeing the truth of the world laid bare, all its potential for violence and suffering, but also the wild leaps of survival, the close calls that turned out O.K., this was what I craved," Tuttle writes.
And she's not alone. A 2010 study cited in her essay found that 70 percent of the true crime book reviews on Amazon are written by women. Searching for an explanation for the gender discrepancy, Tuttle lands at "straightforward curiosity, vicarious thrills and a kind of magical thinking that maybe if you consume crime as art you'll never confront it in real life."
The fact of the matter is that when women are connected to violent crime, they're far more likely to be the victims than the perpetrators. And the best way to face that looming anxiety and fear might just be to get behind the steering wheel of it. No, not by committing crimes themselves, but by indulging in the danger, either by consuming true crime or putting those worries down on the page. The following 17 true crime books written by women do just that.
Trials of a Dead Lawyer's Wife: A True Story
Hours before he died, Scott Redmon changed his will to leave half a million dollars to his girlfriend Brandi—whom he had met while he was in drug treatment and she was one of his nurses. Maggie Redmon was in the process of divorcing Scott at the time of his death, so she was not present at the hospital. Brandi was the last person to see Scott alive.
Learning of the last-minute change to her soon-to-be ex-husband's will, Maggie utilized her legal and medical knowledge accumulated over the course of her career as a disability examiner as well as a civil court mediator. Brandi's past soon began to unravel and oversights by the sheriff's office became clear as Maggie restlessly worked to get to the bottom of everything.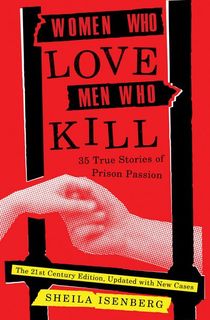 Women Who Love Men Who Kill
Sheila Isenberg first wrote this book in 1991, exploring the strange phenomenon of women who pursue relationships with incarcerated men. In this newly updated edition, Isenberg investigates how the digital age has impacted this bizarre phenomenon. From young women who write online "fan fiction" involving some of the most high profile serial killers to those who enter into (both real life and online) relationships with killers, this provocative book takes a compelling look at why women purposely seek out romantic relationships with murderers.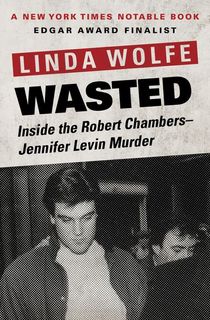 Wasted
True crime journalist Linda Wolfe explores the twisted crime now known as the "Preppie Murder" in Wasted. This book exposes the frightening duality of Robert Chambers, a privileged young man who had every opportunity to make something of himself, but chose a path of darkness instead. Wolfe delves deep into the chain of events that brought Chambers in contact with Jennifer Levin, and what transpired the night of her brutal murder.
Related: 46 Gripping True Crime Books from the Last 54 Years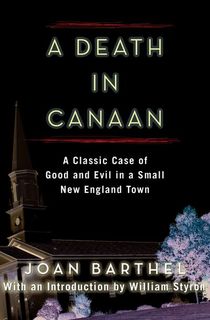 A Death in Canaan
Hailed as "first class journalism" by The New York Times, Joan Barthel's A Death in Canaan tells the story of Peter Reilly, a Connecticut teenager who was tried for the murder of his mother. Although he confessed to the crime, the town just couldn't believe he did it, and many suspected that his confession was coerced. After reading Barthel's extensive research, you'll come away from the case with an entirely new outlook.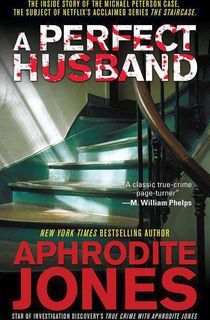 A Perfect Husband
Fans of the Netflix documentary series The Staircase may think they know everything there is to know about Michael Peterson and the alleged murder of his wife, but there's so much more to the story. Aphrodite Jones's gripping true crime novel A Perfect Husband goes into the intimate details of Peterson's marriage to his wife Kathleen, and his insistence that a nasty fall to the bottom of their stairs one night explains her untimely end.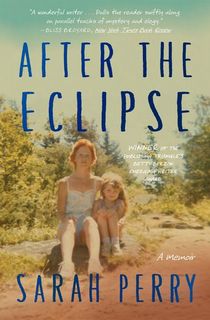 After the Eclipse
Writing about true crime can often take an emotional toll on the writer, especially if the subject being written about is their own mother. Sarah Perry's memoir After the Eclipse tells the tragic story of the murder of her mom, Crystal, and the 12-year search for her killer. Writer Samantha Irby reviewed the book for Marie Claire and called it "a gut punch."
Related: 14 True Crime Books That Focus on the Victims and Amplify the Voices of Survivors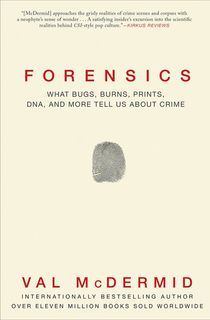 Forensics
Fans of the TV series Mindhunter will really enjoy Val McDermid's Forensics, which delves into the ins and out of the history of criminal forensics. The Guardian reviewed the book, saying "this is a chillingly compelling book – its tales of maggot-collecting from corpses and probing the damaged psyches of serial killers are definitely not for the squeamish."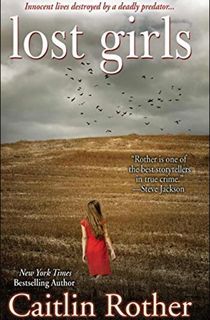 Lost Girls
Pulitzer-nominated author Caitlin Rother recounts the disappearance of two teenage girls in San Diego in Lost Girls. This book unravels the chain of events that led to Chelsea King and Amber Dubois vanishing, and how their community worked with law enforcement to narrow down suspects.
Related: These Riveting Caitlin Rother Books Are Must-Reads for Fans of True Crime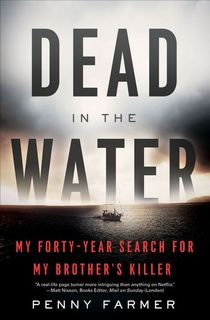 Dead in the Water
Named one of the "20 best true crime books" by Oprah Magazine, Penny Farmer's Dead in the Water will shock you to your core. When the bodies of Chris Farmer and his girlfriend, Peta Frampton, surfaced near the coast of Guatemala, Farmer's family was determined to bring the killer to justice. Working alongside police, Farmer's sister Penny used social media to track down relatives of a suspect named Silas Duane Boston, who at one point was also believed to be the Golden State Killer.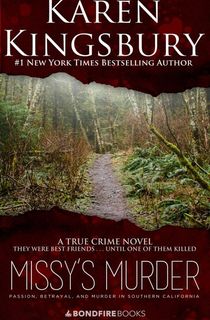 Missy's Murder
New York Times bestselling author and former Los Angeles Times reporter Karen Kingsbury tackles the delicate subject of teen killers in Missy's Murder. When Missy Avila's body was discovered brutally murdered in the woods of the San Fernando Valley, her best friend, Karen Severson, made it her mission to find Missy's killer. She didn't have to look far...it was her.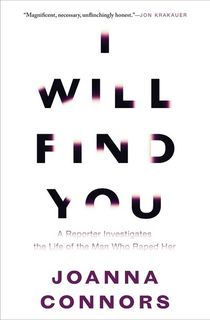 I Will Find You
Journalist Joanna Connors writes about her own assault in I Will Find You, a "brutally affecting [and] powerful" memoir (The Guardian). While on assignment for the Cleveland Plain Dealer, Connors was raped at knifepoint by an unknown perpetrator. The man was apprehended, and Connors resolved to put the terrible event out of her mind. However, when her daughter approached her own college years, she made the brave choice to share her story.
Related: 10 Eye-Opening True Crime Books by Mindhunter Author John Douglas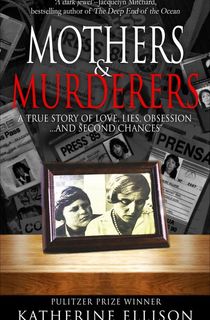 Mothers & Murderers
Pulitzer Prize and Polk Award-winning journalist Katherine Ellison weaves together the story of her own life and some of the harrowing true crime cases she covered throughout her career in Mothers & Murderers. Author Stephen Hinshaw calls this page-turner "an ultra-strong case for the examined life, shedding light on the lies we tell ourselves and others."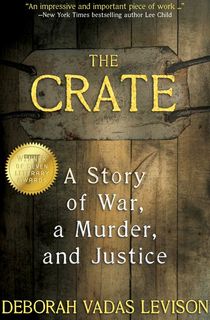 The Crate
Award-winning journalist Deborah Vadas Lesion shares a heartbreaking account of what her own mother and father experienced during the Holocaust, and how the horrors they encountered in Nazi Europe affected them for the rest of their lives. Believing that the worst is behind them, her parents later take refuge in a Canadian cabin they built with their own hands. When they find a mysterious wooden crate buried beneath their property, the contents unleash a whole new level of terror on the elderly couple. The Crate tells a story almost too gut-wrenching to be real…but it is.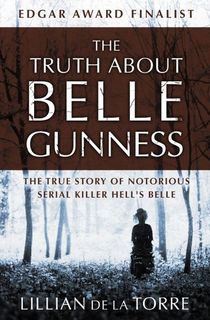 The Truth about Belle Gunness
Nominated for an Edgar Award for best factual crime story, The Truth about Belle Gunness tells the story of an early 20th-century serial killer whose name you may not know. Belle Gunness's Indiana house burned to the ground in 1908, and no one knew quite what to make of it. When the bodies of her children and presumably Belle herself were found in the wreckage, the town had a true mystery on its hands. Even more so when, upon further inspection, many more human remains were discovered buried on the property.
Related: The Terrifying Truth About Serial Killer Belle Gunness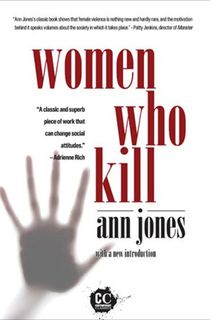 Women Who Kill
A veritable who's who of female killers, Ann Jones' Women Who Kill tells the stories of historical slashers such as Lizzie Borden, Jean Harris, and many others you may or may not already be familiar with.
The Stranger Beside Me
Kirkus Reviews calls Ann Rule "America's best true-crime writer," and they're not wrong. Arguably the best and most readable account of Ted Bundy's descent into a life of crime, The Stranger Beside Me reads as though Rule knew him personally—and that's because she did.
Related: 8 Twisted Confessions from Ted Bundy That Will Make Your Skin Crawl
I'll Be Gone in the Dark
It's not often that you come across a work of true crime that reads like literature, but the late Michelle McNamara accomplished just that with I'll Be Gone In the Dark. Using a treasure trove of never-before-seen case files and firsthand research, McNamara set out to not only write about the Golden State Killer—whose moniker she coined—but solve the mystery of his identity. Sadly, she passed away before she was able to finish the book, or see the Golden State Killer brought to justice.
After McNamara's 2016 death, her husband, an investigative journalist, and a crime writer helped fill in the gaps in her book. Though McNamara didn't contribute directly to the investigation, authorities credited I'll Be Gone In the Dark with renewing public interest in the case, which was solved in 2019.
Feature image via Atharva Lele / Unsplash
This post is sponsored by Open Road Media. Thank you for supporting our partners, who make it possible for The Lineup to continue publishing the true crime and creepy stories you love.