Lizzie Borden took an axe and gave her mother forty whacks. When she saw what she had done, she gave her father forty-one.
We've all heard the creepy nursery rhyme about one of the most baffling murder cases of early 20th century America. And yet, there's far more to Lizzie Borden and the unsolved slaying of her father and stepmother than the grim little nursery rhyme implies—for starters, Lizzie Borden was never convicted of the crime.
June 1st marks the passing of Lizzie Borden, who died in 1927 at the age of 66. And it's clear that Borden and the Borden Murders of 1892 still capture the imaginations of readers and writers the world over. The following Lizzie Borden books, from true crime to fiction, explore Lizzie Borden's life and the murder of Andrew and Abby Borden. From in-depth investigations to fascinating accounts of speculative fiction, there's no shortage of material. Yet the question remains: What really happened in Fall River, Massachusetts on the morning of August 4, 1892? Form your own opinion on the infamous crime with the best Lizzie Borden books.
The Trial of Lizzie Borden
When Lizzie Borden went to trial for the brutal 1892 murder of her parents, the affair turned into an international spectacle that eclipsed every other crime in American history. Lizzie was ruthlessly examined for signs of guilt as she sat on the stand, and everyone seemed to have an opinion on whether or not she was innocent. Though this fascinating case has been told time and time again, morphing into the stuff of urban legend, it has never before been explored with this much precision. Backing her work with 20 years of research and newly discovered evidence, Cara Robertson gives a definitive account of an age-old mystery.
Related: 11 Best True Crime Books of 2019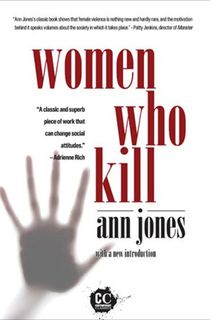 Women Who Kill
Though statistics show that women are far less likely to resort to murder than men, female killers do exist. In this riveting true crime book, author Ann Jones dives into the most shocking violent crimes perpetrated by women. Of course, no collection of this kind would be complete without the notorious Lizzie Borden. This book also covers other notable cases, such as Belle Gunness, a housewife -turned-suspected serial killer, and Jean Harris, who was convicted of shooting her lover, the "Scarsdale Diet" doctor. Jones goes on to explore criminal trends in women, patterns of abuse and oppression, and how these cases are perceived in our culture.
Related: 11 Chilling True Crime Books About Female Serial Killers
The Fall River Tragedy
This is an essential read for anyone curious about the morbid murder mystery surrounding the deaths of Andrew and Abby Borden. A reporter who was in court as the Borden trial progressed, Edwin H. Porter's account is the very first of its kind. Porter tracks the case from the beginning of Lizzie's arrest through the Superior Court trial, giving us an unbiased firsthand source that examines every nuanced angle of the case—including the Trickey-McHenry Affair, which complicated the already controversial trial.
The Borden Murders
It's almost impossible to determine the truth about Lizzie Borden's story amidst all the sensational newspaper reports that were churning out at the time. However, author Sarah Miller carefully sifts through fact and fiction to bring readers closer to what really happened on August 4th, 1892. Miller lays out a linear narrative which not only gives solid shape to the mild-mannered woman accused of a double homicide, but of the town which housed this heinous act.
The Cases That Haunt Us
There are some unsolved cases that we as a society just can't let go of, no matter how much time has passed. Lizzie Borden and her alleged crimes are just one prime example, alongside the Jack the Ripper mystery and the Zodiac Killer. In this gripping book, author and filmmaker Mark Olshaker teams up with FBI veteran John Douglas to take a look back at the cases which still leave us reeling decades and even centuries later. By reinterpreting facts presented at the time of the crime as well as applying modern criminology, Olshaker and Douglas give these shocking cases brand new perspectives.
A Private Disgrace: Lizzie Borden by Daylight
Author Victoria Lincoln has a unique perspective on Lizzie Borden and her twisted trial: not only did she grow up in the Massachusetts town where the Borden murders took place, but she also knew Lizzie personally. With firsthand knowledge and thorough research, Lincoln argues in favor of Lizzie's guilt, leaning into a hypothesis that Lizzie suffered from a form of temporal lobe epilepsy. From the strange actions of her overpaid lawyers to the mysterious disappearance of Lizzie's Irish maid, Lincoln brings every suspicious fact to light.
The History & Haunting of Lizzie Borden
Compiling five years of tireless research, author Rebecca Pittman brings to light new and compelling evidence. The identity of two mysterious men seen on the Borden property the day of the murders and the witness testimony of Lizzie's maid may finally be revealed, alongside theories about botched forensic evidence and murder-for-hire plots. But Pittman goes beyond even the trial, and dives into reports of terrifying paranormal activity at the murder site. The legacy of the Borden murders still lingers today—are spirits left behind, too?
Related: I Tried (and Failed) to Spend a Night at the Lizzie Borden Bed and Breakfast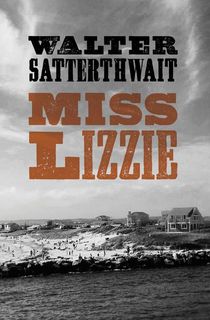 Miss Lizzie
This historical mystery novel picks up in the 1920s, 30 years after Lizzie Borden was acquitted for the brutal murder of her parents. Peacefully living out her days as an aging spinster along the New England shore, Borden strikes up a friendship with Amanda Burton, the 13-year-old girl who lives next door. However, history seems to repeat itself when Amanda discovers the slain body of her stepmother, and Lizzie becomes the prime suspect. Determined to clear her name yet again, Lizzie sets about investigating this terrible crime herself.
Investigative duo Lizzie and Amanda return in the follow-up novel New York Nocturne, which takes place three years after the events of this book and involves the discovery of yet another grisly murder.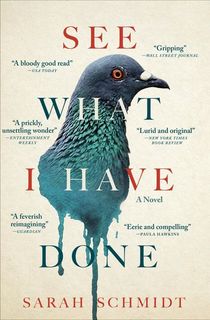 See What I Have Done
In this psychological thriller, author Sarah Schmidt reimagines the brutal murder of Andrew and Abby Borden. In this tale, the Bordens' home life was one lacking in love. Andrew Borden was a man controlled by his rage, Abby was full of spite, and Lizzie and her sister Emma were desperate to claw their way to independence. But with Lizzie's memories of that fateful day so incoherently fragmented, can anyone ever truly know what happened the night of the murders?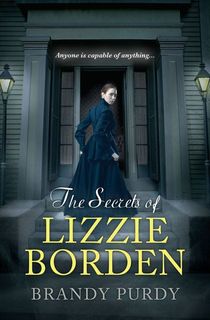 The Secrets of Lizzie Borden
Brandy Purdy casts guilt upon Lizzie Borden with an explosive new motive in this historical fiction novel. While Lizzie should have been among the women of great fortune in Fall River, her father made sure that was never the case. Andrew Borden could have provided every luxury to his daughters, but he forced them into a life of frugality and scared off potential suitors. Driven to the brink of madness when the promise of her inheritance is in jeopardy, Lizzie strikes out in the only way she knows how...
The Murderer's Maid
In this award-winning thriller, two stories collide in a dual narrative. In the 19th century, readers follow Bridget Sullivan, the Irish maid who served in the tumultuous Borden household before the shocking murders. In the 21st century, the story centers around Brooke, a barista who must fight for her life after she unwittingly uncovers a connection to the case. Bridget was wise enough to keep her mouth shut, but when Brooke starts to fall for a dazzling attorney, will she have the foresight to do the same?
Maplecroft
After Lizzie Borden was found innocent in the slaying of her parents, she retired to Maplecroft with her sister Emma to live out their days by the sea. But the horrors of the past aren't so keen to be left behind. Lizzie's parents had been consumed by a dark and malevolent presence, a terrible evil from the ocean depths which wreaks havoc with madness. But Lizzie is lying in wait to face that twisted evil—and her axe is ready to finish the job.
Related: 10 American Murder Houses and the Spirits That Reside Within