She's been called "the next Ann Rule" (Gregg Olsen), and it's easy to see why. Pulitzer Prize-nominated, bestselling author Caitlin Rother has a background that's uniquely suited to in-depth true crime writing. In 1984, Rother got her bachelor's degree in psychology from the University of California, Berkley. Three years later she graduated from Northwestern University with her master's in journalism. For 19 years, Rother worked as a daily newspaper reporter, providing coverage for States News Service in Washington, DC, and the Berkshire Eagle and Springfield Union-News in Western Massachusetts. She also juggled stints as a staff writer for TV news during this time. But in 2005, Rother launched her own investigation into the California tragedy of the death of Greg de Villers, publishing her first book Poisoned Love.
Since then, Rother has published over a dozen more true crime books. Following cases typically centered on the West Coast, Rother's work never strays away from the disturbing or controversial. While she grips readers with a reporter's eye for detail, Rother never neglects the most important aspect of true crime—highlighting the vulnerability and truth of the real-life people who are involved in these tragedies.
Rother's newest book, Death on Ocean Boulevard, is set to be released on May 21st, 2021. The book follows the mysterious death of Rebecca Zahau, which was ruled a suicide by authorities, despite the elaborate and haunting staging of her body. But if you're having trouble waiting a year to dive into Rother's heart-breaking and gut-twisting investigations, here are 10 essential Caitlin Rother true crime books to keep you occupied.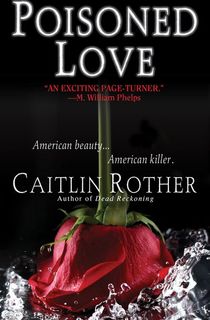 Poisoned Love
When paramedics arrived to the scene on November 6th, 2000, Kristin Rossum was sobbing over her husband Greg's dead body, claiming he'd purposely overdosed on drugs after Kristin told him she planned on divorcing him. But those close to Greg knew he would never take his own life, let alone with drugs, which he found distasteful. But there were dark secrets lurking behind the facade of Greg's wife—the 24-year-old from a notable California family whose brilliance had earned her a place at the San Diego County Medical Examiner's Office. With a hidden history of meth and infidelity, Kristin would do anything to maintain her image...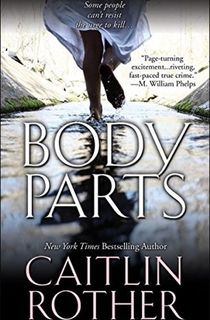 Body Parts
In the tail-end of 1998, Wayne Adam Ford walked into the Humboldt County Sheriff's Department to confess that he had carried out terrible, terrible crimes. Any doubts as to the veracity of his claim were put to rest with the reveal of the gruesome evidence of his latest crime lingering in his pocket. Ford's perverse sexual appetite and violent predatory nature paved a path full of mangled and mutilated victims. In this book, Rother utilizes previously sealed testimonies, interviews, and Ford's own confession to dive into the haunting mind of a twisted killer.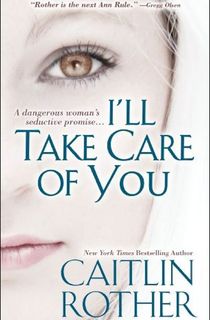 I'll Take Care of You
Nanette Johnston Packard was a woman who liked to have it all. The divorced temptress prowled for men at the gym and through personal ads, until she found herself in a relationship with millionaire Bill McLaughlin. McLaughlin was head over heels, and after moving Nanette and her children into his bay-front home, the two soon became engaged.
Little did McLaughlin know, Nanette was seeing another man on the side—NFL linebacker Eric Naposki. Nanette and Eric had designs of nabbing McLaughlin's fortune for themselves, and after the man met an untimely end, suspicious ran rampant among the authorities. But what could they do when there was no proof Eric and Nanette had a hand in the crime?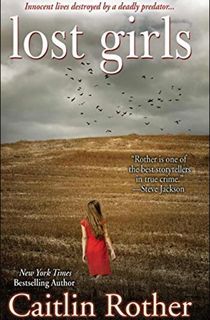 Lost Girls
High school senior Chelsea King was a remarkable student determined to make a difference—until she disappeared. One year later and eight miles away, 14-year-old Amber Dubois—a book lover with a passion for animals—disappeared in much the same fashion. San Diego County was shattered by these tragedies, and a desperate search began for these two beloved girls. A search that would unfortunately end with a sick and brutal predator named John Albert Gardner.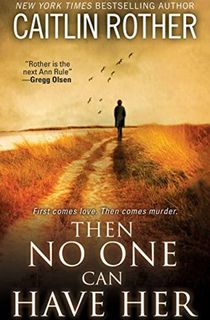 Then No One Can Have Her
Carol Kennedy used to think that she had nabbed the man of her dreams, but after years of exorbitant spending and thoughtless womanizing, Carol was ready to walk out on her husband, Steven DeMocker. Unfortunately, just weeks after the artist, therapist, and mother of two finalized the divorce, she was found bludgeoned to death in her Arizona ranch home. DeMocker was the obvious prime suspect for the brutal crime, but a series of bizarre twists and turns led to a conviction that took years.
Dead Reckoning
Tom and Jackie Hawks were preparing to leave their happy retirement life on their yacht the Well Deserved behind, moving to Arizona to be a part of their new grandson's life. But everything changed when prospective buyers Skylar and Jennifer Deleon arrived to view the yacht. The couple seemed harmless enough—Jennifer was pregnant, and they had another baby along in a stroller. Yet when the Hawkses mysteriously disappeared, it was the Deleons who tried to access their bank accounts.
The police soon uncovered a third murder victim linked to Skylar, as well as a surprising motive. Skylar was not only in debt, but attempting to get expensive gender reassignment surgery. The assets the Hawkses left behind would easily cover the costs of both.
A Complicated Woman
South Carolina has a tumultuous history of racial injustices and armed disputes, and in this true crime compilation, Rother delivers a series of tales from this former Confederate state. Rother gives insight into the case of the first woman in South Carolina to be sent to the electric chair—over a battle over a calf which turned deadly. Also included is the case of a prolific serial killer who murdered a fellow prisoner while sitting on death row and the nine black men gunned down at a Bible study by a white man attempting to incite a race war.
Hunting Charles Manson
Rother and author Lis Wiehl team up to tackle the story of the desperate search law enforcement set out on to bring Charles Manson and his "family" to justice. Manson's gruesome Los Angeles murders transfixed America in the summer of 1969. A hair stylist, a businessman, and a beautiful pregnant actress were just some among the many tragically and senselessly slaughtered. And it took months of dead-ends and false leads for the authorities to make any progress—followed by trials which were nothing short of bewildering.
Twisted Triangle
Margo and Gene were a married couple which both worked for the FBI, but despite what they had in common, there were troubles and secrets beneath the surface. Margo was in a passionate affair with another woman—well-known crime author Patricia Cornwell. When Gene found out about this betrayal, the skilled undercover agent flew into a jealous rage, kidnapping Margo and attempting to murder her. In this unique account aided by Margo Bennett's generous personal access, Rother dives into insane family dynamics, a torrid affair, and the insanity defense that followed these strange events.
Deadly Devotion
Author Alysia Sofios wrote alongside Rother to recount the harrowing events of the worse mass murder in Fresno, California's history. Marcus Wesson tyrannically isolated his family for decades as he inflicted terrible physical, sexual, and mental abuses upon his wife Elizabeth their 17 children. But when a family argument escalated into a dangerous standoff, police and SWAT teams swarmed their small but troubled home. Nothing can compare to the tragedy that came with the murder of 9 of the Wesson children, but the strength of the survivors who continue to bear physical and emotional scars is a testament to their resilience and the courage of the Sofios who risked everything to support them in the wake of it all.
This post is sponsored by Open Road Media. Thank you for supporting our partners, who make it possible for The Lineup to continue publishing the terrifying stories you love.