The occult has always been a popular subject in the world of horror fiction. Black magic and demonic rituals are guaranteed to give almost anyone a good fright. If you're looking for a book that will give you the same scares as The Exorcist or Rosemary's Baby, then this is the list for you! From picturesque towns run by secret cults to demonic murders, here are 12 sinfully sinister occult horror books.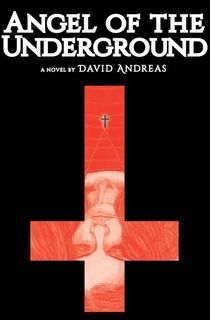 Angel of the Underground
Robin Hills is afraid. Forced to leave the Catholic group home she's lived in for years after three other children are murdered, she now lives in a foster home with a dysfunctional, secular family. At the group home, she found comfort in religion and a loving nun, but all of that is gone. Her faith is challenged further as more children turn up dead.
Robin is convinced she's next, and her fear threatens to consume her. Luckily there's Dennis, the boy who she shares her foster home with. Dennis is kind, accepting, and brave in the face of all evil thanks to his love for horror movies. Inspired by her new friendship, Robin works to find the strength to face the darkness.
Related: Straight Out of Hell: 10 Sinister Tales of Holy Horror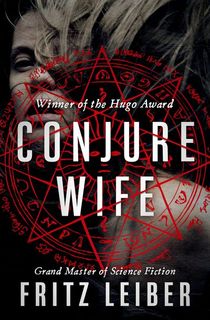 Conjure Wife
Ethnology professor Norman Saylor is well respected for his work on "Conjure Magic" though he of course doesn't believe in the supernatural. So when he learns that his wife Tansy has been dabbling in magic herself, he demands she stop. Tansy insists that she's just trying to protect him and his career from the other, more ambitious, magically-inclined faculty wives, but he won't hear it. But once the last of her charms is destroyed, things in Norman's life start going terribly wrong.
His career takes hit after hit, especially when he doesn't get what he thought was a guaranteed promotion. He's also become incredibly accident-prone. Determined to protect her husband, Tansy takes on the curse. Now Norman must delve into a world of magic he used to not believe in to save his wife.
Related: Jumpstart Your Reading Resolutions with These Creepy Novellas
The Burn Palace
Life in the small town of Brewster, Rhode Island is fairly predictable. There's not much to talk about outside of local gossip, and everybody knows everybody. That is until a baby is stolen from the local hospital and replaced by a snake.
Detective Woody Potter is already confused by the mystery, but then people start turning up dead, violently murdered. Packs of coyotes are gathering on the edge of town, and gossip is spreading fast. And Woody will be forced to consider that Brewster might be plagued not by a few twisted individuals, but by the supernatural.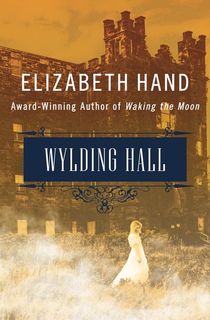 Wylding Hall
To record their new album, the members of a British acid-folk band move into an old sprawling mansion in the country with a mysterious past. The album, called Wylding Hall after the estate, gives them their big break. But it's clear fame comes at a price when their lead singer Julian Blake disappears into the house without a trace.
Years later, an aspiring documentary filmmaker wants to tell the story of what really happened that fateful summer. Through interviews, the surviving members of the band, their manager, and their friends and lovers tell their own versions of what happened at Wylding Hall. But what happened to Julian Blake? And can the truth really be discovered after decades of silence?
Moon Child
Valentina Callejas has always felt a connection to nature and has always been interested in the world of the supernatural. But up until now, she's never really been able to engage either of those interests as her staunchly Catholic grandparents reject anything that seems like it could be associated with the occult. Fed up, she ditches a church retreat and goes to live with Macy, the half-sister she's never met. Soon after she arrives, she encounters a mysterious wolf that leads her to Sunlake Springs, an abandoned and supposedly haunted resort.
There she meets the "clairs", a group of young psychics who claim to have been waiting for her. She apparently has the ability to open a portal to the spirit world. But Valentina senses something much more sinister in the forces surrounding the hotel, the spirits are anguished, and some are hateful. With her powers growing and danger lurking, she will have to decide if she really should be the witch she always wanted to.
Related: 13 Horror Books About Witches That Will Cast a Spell on You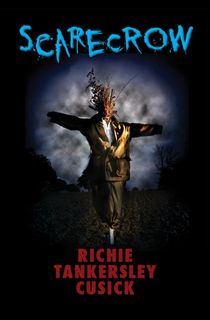 Scarecrow
At first, Pamela Westbrook is grateful to have been rescued from her car crash by the Whittaker family. She cannot think of a better place to heal from her accident and from her personal losses than their peaceful farm in the Ozark hills. But she soon discovers secrets hiding just beneath the surface of their peaceful facade. They are unfairly cruel to their son Micah and their youngest daughter, Girlie, wields disturbing powers.
Everything comes to a head during the family's ritual scarecrow burning. An unnatural evil resides on the Whittaker farm, and Pamela is eager to get away. But the family is not willing to let her go...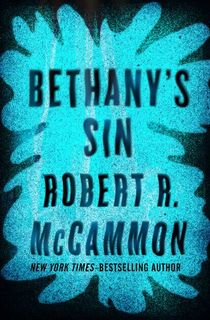 Bethany's Sin
The Reid family can't imagine why a town this nice would have a name like Bethany's Sin. Its friendly residents, nicely manicured lawns, and sweet mom-and-pop shops are a heavenly departure from the poverty Evan, his wife, and his daughter came from. But a disturbing secret lies just beneath the surface.
As soon as Evan enters their new house, he is struck by a bizarre sense of fear that goes beyond the lingering anxieties he feels as a Vietnam veteran. And although the mayor, retired archeologist Kathryn Drago, seems like a nice old woman, there's something unnerving about her. Evan's hunch proves to be right, she spends her nights leading an Amazonian cult that thirsts for blood, and Evan is their next target.
Related: 12 Creepy Robert McCammon Books That Will Keep You Awake At Night
We Have Always Lived in the Castle
Ever since the murders, the surviving members of the Blackwood family have been the village's favorite subject of gossip. Arsenic in the sugar bowl at dinner killed Merricat's father, mother, brother, and aunt and left her Uncle Julian in a wheelchair. Her older sister Constance was accused, tried, and acquitted, but has lived in fear of the outside world ever since. Now Merricat is the only member of the family who goes into town, determined to protect her sister from the judgment of the villagers.
But when their long-lost cousin Charles appears, everything changes. He enchants Constance and encourages her to leave the house. Now Merricat will have to do everything she can to protect her sister from a danger only she can see.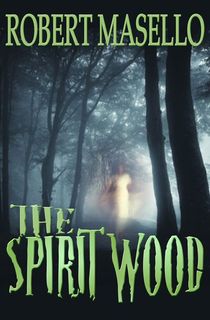 The Spirit Wood
When Peter Constantine gets his inheritance, he and his wife Meg are ecstatic and ready to enjoy their new life free from any money worries. Peter enjoys his new free time exploring the grounds of their new vast estate, especially the woods. Something is drawing him there that he can't quite explain. There he encounters a beautiful woman, who lures him into an ancient ritual and a world of violent passion.
The Peter who returns from the woods is not the man Meg married. She hardly recognizes the man, now driven only by an animalistic lust. Pleasure no longer satisfies him, and he goes in search of much more violent indulgences, and nothing is forbidden.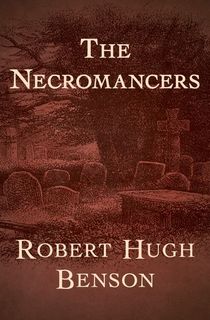 The Necromancers
Written by a Catholic priest in the early 20th century to caution against getting involved in magic and spiritualism, The Necromancers is also one of the earliest examples of occult horror. It tells the story of Laurie Baxter, a barrister whose fiancé Amy dies just before their wedding. Laurie becomes consumed by his grief, and his attempts to deal with it lead him into the popular world of spiritualism. He attends seances and other rituals in the hopes of contacting her.
He becomes obsessed with reconnecting with Amy and dives deeper into the world of the occult. But his quest to bring her back will put him in contact with people far more sinister, and more powerful than he could have ever prepared for.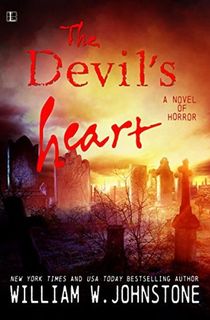 Devil's Heart
Residents of the town of Whitfield remember the summer of 1958 as the summer of The Digging when hot winds stirred up demons and other devilish forces to rise and wreak havoc on the town. The terror affected nearly everyone and left only a few survivors. Years later, it is summer again and most Whitfield residents see no reason to fear. They do not know that the local coven has made a deal with the Devil, and the hot winds are beginning to blow again...
Related: William W. Johnstone: Take a Twisted Ride Through the Mind of the Bestselling Old-School Horror Author